Empower
September 1, 2017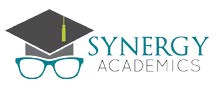 SYNERGY ACADEMICS
6700 Fallbrook Ave., #101
West Hills, 91307
818.888.8665
synergyacademics.com
Synergy Academics is a comprehensive learning center serving students at every educational level. From elementary school through college, "Synergy Students" benefit from knowledgeable and compassionate tutors who truly care about their happiness and success. The objective is to build confidence in students by developing their natural strengths, turning challenges into triumph. Synergy Academics determines the unique ways each student learns and matches them with a tutor who truly understands his or her learning process. Combining nurturing tutors with a positive and focused environment, Synergy Academics helps students achieve more than they might ever have thought possible.
The revolutionary approach to educating students is only part of what makes Synergy Academics unique. They distinguish themselves by allowing students to select from any number of exceptional tutors to find the perfect combination of personality, knowledge, availability, price, and even location. Sessions are easily booked online or on a smartphone with a proprietary scheduling app. With just a few clicks, students pick their tutor, location, and appointment. Synergy Academics makes it easy to be a great student!
---

ADMISSION ESSENTIALS®
23246 Park Corniche, Calabasas, 91302
818.584.2959
admissionessentials.com
Pamela Plotkin, owner of Admission Essentials, LLC, is earning rave reviews from students and parents for expertly guiding them through the complex, everchanging, and competitive process of college admissions. Drawing upon her background as a tax attorney and her UCLA Certificate in College Counseling, Pam provides smart, insightful, and committed support with a personalized plan of action that starts with course and activity planning to establish a "theme" for college applications and culminates in stand-out college essays, through brainstorming, topic
development, and editing.
Pam ensures that students craft accurate, compelling college applications, and she engages in mock interviews that thoroughly prepare students to impress admissions officers. Through tuition planning, Pam offers strategies to pay for college that focus on tax-advantaged saving, merit aid, scholarships, and financial aid. "Pam knows what colleges want to learn from students in their college applications, and she can help your student rise above the pack!" THE PROOF: Her students achieve outstanding results, receiving acceptances from highly selective schools like Stanford, Harvard, and UC Berkeley.
Call for a complimentary initial consultation. It's never too early to start gaining the advantage!
---

HOLDING HANDS PEDIATRIC
THERAPY & ADULT SERVICES
5000 N. Parkway Calabasas, #103
Calabasas, 91302
818.869.2237
holdinghandsinc.com
Holding Hands Pediatric Therapy & Adult Services was founded in 2003 by Mark and Ziba Nassab. Dr. Ziba Nassab has been treating toddlers, children, teenagers, and adults with Autism Spectrum Disorder (ASD) and related developmental, behavioral and mental-health diagnoses for the past
22 years. She has worked with children, teens, and their families in a variety of settings, including clinics, schools, early intervention programs, psychiatric hospitals, and in-home settings. Mark Nassab is the CFO of Holding Hands and manages the finances and daily business operations.
The Nassabs believe in embracing each person's strengths and abilities rather than just focusing on their disabilities or challenges. They are excited to open their new clinic in Calabasas and look forward to serving the community and collaborating with related professionals in the area. Holding Hands is a multidisciplinary clinic and has two other locations in Los Angeles and Burbank. Currently, they serve over 900 children and adults per week and have a clinical and administrative team of 200 staff members, which the Nassabs refer to as their "extended family."
---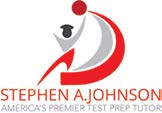 STEPHEN A. JOHNSON, AMERICA'S PREMIER TEST PREP TUTOR
5576 Lindero Dr., #D-485
Westlake Village, 91362
818.743.8346
stephenajohnson.com
Stephen A. Johnson found his passion for tutoring and mentoring students early in life. After graduating from high school at age 16, Stephen dedicated two years to teaching and tutoring youth in his community. While attending UCLA, Stephen was pre-med, studying microbiology and working as a research assistant in a genetics laboratory. Stephen's patient and professional approach to coaching students academically has earned him the reputation of being one of the best private tutors in Los Angeles. With over 15 years of experience assisting students and their families in the West L.A. area, Stephen is excited to share his commitment to student success with his new community.
Stephen A. Johnson Test Prep (SAJTP) offers concierge-level service that is convenient and effective. SAJTP students frequently score in the top 5% nationally on standardized tests like the ACT, SAT, SAT Subject Tests, and AP exams. This level of success keeps Stephen's test-prep services in high demand, and his schedule is often filled six months in advance. Stephen is also the founder of Bright Minds Tutoring, Inc., which focuses on K-12, one-on-one, and academic subject tutoring in the greater Los Angeles area.
---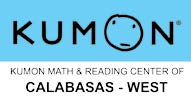 KUMON MATH AND READING
CENTER OF CALABASAS – WEST
4774 Park Granada, #9
Calabasas, 91302
818.224.3264
kumon.com/calabasas-west-ca
Kumon Math and Reading Center's afterschool academic enrichment program has helped children achieve success worldwide for over 50 years. Whether your child is seeking enrichment, needs help catching up, or is just beginning her or his academic career, Kumon is designed to help each student become focused, motivated, and self-reliant. The Kumon Math Program is a comprehensive curriculum that develops the necessary skills to help children progress from counting through calculus. The Kumon Reading Program begins with basic phonics and progresses all the way through advanced reading comprehension.
Kumon's emphasis on individualized learning allows each student to advance through the program at his or her own pace. This Kumon Center is now under new management, and the Center's vision is to instill a lifelong love of learning in children and help shape their futures as well as the world's. This vision is in line with Kumon's mission of achieving world peace brought about by education. With a strong academic foundation, critical thinking, and problem-solving abilities, your child has the potential to achieve whatever he or she desires.
---

MATHNASIUM OF CALABASAS
3840 Old Topanga Cyn. Rd., #F1, Calabasas, 91302
747.999.MATH (6284)
mathnasium.com/calabasas
At Mathnasium Learning Centers, they make math make sense! Whether your child started out far behind or already ahead in math, Mathnasium can help her or him leap ahead because they know
that any child can be successful in math — it's a matter of teaching it in a way that
makes sense to them.
Their experienced math tutors utilize the proprietary learning materials and techniques of The Mathnasium Method™ to deliver a customized learning plan designed to address each student's
needs. Their instructional approach goes beyond traditional math tutoring to develop understanding and build a love for math.
For more than a decade, The Mathnasium Method™ has transformed the way kids understand and appreciate math. They use a unique combination of mental, verbal, visual, tactile, and written techniques in their education strategy.
Mathnasium's proprietary curriculum focuses on helping kids build their number sense so they truly understand math. Mathnasium is now enrolling for back to school and is the ideal math learning center choice for elementary, middle, and high school students.