Educate
September 1, 2017

OAKS CHRISTIAN SCHOOL
31749 La Tienda Dr.
Westlake Village, 91362
818.575.9900
oakschristian.org
Oaks Christian School is a non-denominational, co-ed, college-preparatory school serving grades 5 through 12. The high school was founded in 2000. The school is committed to the promotion of academic excellence, artistic expression, and athletic distinction within the context of Christian values and leadership development. An impressive 100% of graduates receive college admission, often to highly selective, top-tier schools.
The high school hosts 22 sports and 48 school teams. Teams have earned 148 league titles, 43 CIF titles, and nine California state titles. The middle school has also won several league titles and boasts student participation rates as high as 92%. The visual and performing arts departments stage numerous performances and exhibits, many which garner prestigious awards. Other highlights of the high school are entrepreneurial leadership and film academies.
Additionally, both the middle school and the high school feature a state-of-the-art Makerspace Innovation Lab, where students are introduced to a variety of problem-solving, hands-on activities that foster design thinking and engineering activities.
---

DE TOLEDO HIGH SCHOOL
22622 Vanowen St., West Hills, 91307
818.348.0048
dths.org
Students from de Toledo High School (formerly New Community Jewish High School) join an inspiring educational community that prepares them for academic and professional success. It is a hidden gem of a school with dynamic teachers and rigorous academics. Engaged students discover their greatest potential in a values-driven environment. The de Toledo journey instills a strong foundation for meaningful lives based on Jewish values.
Founded in 2002, de Toledo High School is a coed, 9th to 12th-grade, collegepreparatory
Jewish high school that offers rigorous academics, 18 AP courses, STEAM, championship athletics, award winning musical theatre, leadership opportunities, extra-curricular activities, comprehensive college counseling, visual and performing arts, summer programs, and travel opportunities to four continents. Bus transportation is available from Westside and Valley locations, and the average class size is 15.
At de Toledo High School, they educate the next generation of outstanding leaders who will shape our collective future and make the world a better place. They cultivate students' unique gifts so
that after graduation, each one may navigate his or her own path with wisdom, compassion, and good character.
---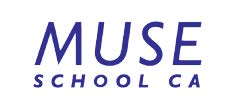 MUSE SCHOOL CA
MUSE Prime: 1666 Las Virgenes Rd., Calabasas, 91302
MUSE Middle/High: 4345 Las Virgenes Rd., Calabasas, 91302
818.880.5437
museschool.org
Founded in 2006, MUSE School CA is a private, nonprofit school offering a student-centered academic curriculum for students 2.3 to 18 years of age. MUSE School's mission is: "To inspire and prepare young people to live consciously with themselves, one another, and the planet."
At MUSE, learning is alive. Interconnections are critical between students, educators, and parents. Sustainability is key on the two beautiful, green campuses in Calabasas. MUSE is ever-evolving by embracing change and consistently challenging themselves in their ongoing efforts to learn, grow, and improve.
MUSE centers its educational philosophy on five pillars: Academics, Passion-Based Learning, Sustainability, Communication, and Self-Efficacy. Students and educators work together to build a personalized curriculum based on students' interests and passions. MUSE's hands-on, real-world learning encourages students to explore, create, discover, and reflect to become passionate learners.
---

LOUISVILLE HIGH SCHOOL
22300 Mulholland Dr.
Woodland Hills, 91364
818.346.8812
louisvillehs.org
Louisville High School is a Woodland Hills-based, Catholic, college-preparatory high school founded by the Sisters of St. Louis in 1960, and it continues to be a growing center for the academic enrichment of hundreds of young women each year. Louisville provides small, challenging classes with exceptional one-on-one attention from faculty. It has a wide-ranging arts program where students can discover and develop their talents and numerous athletic teams through which girls learn the values of personal discipline and sportsmanship.
On campus, students are invited to join clubs and activities promoting campus and community involvement. There is also a strong focus on campus ministry to encourage spiritual growth and leadership in each student. Each year, enrollment at Louisville ranges between 350 and 400 students, and graduates attend some of the top universities and colleges in the United States.
The 8th Grade Visit Day on November 3 is an opportunity for all 8th grade girls to experience a morning at Louisville. Open house will be on December 3 and is open to all families of 6th, 7th, and 8th grade girls who wish to attend. Register online for both events at louisvillehs.org.
---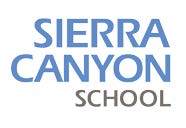 SIERRA CANYON SCHOOL
Grades Pre-K to 6: 11052 Independence Ave., Chatsworth, 91311
Grades 7 to 12: 20801 Rinaldi St., Chatsworth, 91311
818.882.8121
sierracanyonschool.org
Since the school's founding four decades ago, a spirit of enthusiastic creativity has swept through Sierra Canyon School. And that spirit grows stronger as their carefully designed prekindergarten through grade 12 program expands every child's vision, ambition, and capability a little more every day. In the Lower School's verdant enclave, your child discovers and hones indelible talents and abiding interests. This nurturing program intentionally builds academic agility, genuine confidence, and compassionate character — preparing students to thrive in the intensive intellectual laboratories of their middle and upper schools. From that empowering launch pad, your child sets forth for college and beyond as an uncommonly self-aware, self-advocating, and self directed
young adult.
They call that learning forward.
Families from over 90 zip codes travel to Sierra Canyon to experience its individually calibrated, entrepreneurial education. Will you join them?
---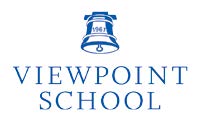 VIEWPOINT SCHOOL
23620 Mulholland Hwy.
Calabasas, 91302
818.591.6560
viewpoint.org
Founded in 1961, Viewpoint School offers an enriched college preparatory program, emphasizing academic excellence in a nurturing environment. The school's 40-acre campus is located in the scenic foothills of the Santa Monica Mountains and provides young people in kindergarten through 12th grade with an ideal place to grow, learn, and achieve success. Viewpoint is committed to inspiring leadership in students in all its forms, one student at a time.
The school emphasizes a foundation of core values of respect, responsibility, service, compassion, and excellence. Viewpoint's student/faculty ratio of 7:1 ensures that all students benefit from individualized attention and a personalized style. Students represent a diverse array of ethnic, religious, socioeconomic, and cultural backgrounds. Fifteen different languages are spoken in the homes of the families. Students commute to Viewpoint School from the surrounding communities, conveniently using carpools and the school's busing program. Viewpoint School is an exciting journey for students. The teachers and administrators strive to ensure that students appropriately balance academic responsibilities, extracurricular and athletic activities, social activities, and relaxation. Viewpoint is eager to share with you the many opportunities it offers its students. They look forward to meeting you and welcoming you to their scenic campus.
---

CHAMINADE COLLEGE PREPARATORY
Middle School: 19800 Devonshire St., Chatsworth, 91311
818.363.8127
High School: 7500 Chaminade Ave., West Hills, 91304
818.347.8300
chaminade.org
Chaminade College Preparatory is a co-educational Catholic school in the Marianist tradition, serving students in grades 6 through 12. Their unique seven- year learning experience offers a rigorous academic curriculum and diverse extracurricular activities. They prepare students for success in college and beyond while fostering in them deep moral values and commitment to service that is grounded in the Catholic faith. In the fall of 2017, Chaminade will offer the AP Capstone program. The College Board's AP Capstone program is an innovative two-year, college-level program for high school students that complements and enhances discipline-specific AP courses. It is built on two new courses — AP Seminar and AP Research — that immerse students in the practice of critical-thinking skills needed to distinguish themselves in college and in life.
Students at Chaminade are actively engaged in learning through a curriculum that emphasizes student-centered learning. Chaminade continuously integrates technology into the learning environment and continues to seek new ways for it to enhance the learning process.
---

WESTMARK SCHOOL
5461 Louise Ave., Encino, 91316
818.986.5045
westmarkschool.org
Westmark School transforms the lives of students in grades 2 through 12 with diagnosed language-based learning differences like dyslexia, dysgraphia, and dyscalculia, often combined with ADD/ ADHD or other auditory or visual-processing challenges. These students also have bright minds and unique learning styles but have not been fully served in a traditional school environment. Since Westmark students learn differently, Westmark teaches differently.
Westmark supports diverse learners utilizing research-based methodologies based on the neuroscience of teaching and learning, along with assistive and educational technologies to promote executive functioning. Individualized instruction allows students to learn and achieve academically, socially, and emotionally. Students discover not only their personal academic style and affinities but areas of need as well as they uncover their passions and strengths and learn to advocate for themselves. Westmark will host its fall open house on Sunday, November 5, from 11:00 a.m. to 1:00 p.m. The open house provides a unique opportunity to meet Westmark students and faculty, learn about the school's signature programs, and see the beautiful campus. Westmark also offers group and private tours. RSVP to westmarkschool.org/openhouse.
---

FUSION ACADEMY WARNER CENTER
21650 Oxnard St., #100
Woodland Hills, 91367
818.712.9521
fusionwarnercenter.com
Fusion Academy is a revolutionary, accredited, private middle and high school where positive relationships and one-to-one classrooms unlock academic potential. This format allows Fusion to personalize and customize curriculum for each student's unique strengths, interests, and learning style. The supportive staff and campus environment provide a safe space for students to flourish emotionally, socially, and academically. It includes a state of- the-art recording studio and a mixed-media art studio for expressing creativity. Students complete all homework on campus in the Homework Café® before they leave for the day.
Classes are offered at three levels: essential, college prep, and honors. From algebra to yoga and everything in between, they have over 250 courses to choose from. Students can enroll full time, take classes for credit, or utilize tutoring services. While it's impossible to put the students into categories, Fusion generally serves students with learning differences like ADHD, dyslexia, or dysgraphia; social challenges; social anxiety; or challenging schedules; as well as accelerated/gifted learners. Students who attend Fusion Academy have one thing in common: Traditional school isn't working for them. Learn more at FusionWarnerCenter.com.
---

HALSTROM ACADEMY
30700 Russell Ranch Rd., #180
Westlake Village, 91362
866.925.4258
halstrom4U.com
Halstrom Academy thinks outside the box when it comes to educating 6th to 12th-grade students. The school's one-student/one-teacher approach is the core principal behind its academic success, and an impressive college admissions record backs that up. Ninety-six percent of Halstrom students who apply to a 4-year college or university have been accepted.
Halstrom offers a bully-free environment where customized learning and a content-mastery philosophy allow for each student to progress at his/her own pace. When not in class, students have many opportunities to work and socialize together through activities and a variety of clubs. Every day, Halstrom provides a powerful alternative for parents whose children may not be living up to their full potential in a traditional, one-size fits- all school.
Halstrom Academy has a year-round, open-enrollment policy, meaning you can enroll now and start at any time. Because of the flexible-scheduling options, our students can create a custom schedule that fits their unique needs. Halstrom is WASC Accredited and UC/CSU & NCAA Approved. For more information call 866.925.4258 or visit Halstrom4U.com.
---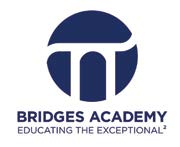 BRIDGES ACADEMY
3921 Laurel Cyn. Blvd.
Studio City, 91604
818.506.1091
bridges.edu
Bridges Academy is an independent college-preparatory school (grades 4-12) for gifted students who learn differently. Their students are a diverse group of bright, curious, outside-the-box thinkers with a wide range of strengths and interests.
In addition to engaging core classes and exciting electives, their curriculum includes:
The Young Expert program invites high school students to dive deeply into a specific subject area, developing knowledge and skills that provide pathways to continued work in college and careers. Under close guidance from faculty coaches and professional mentors, students design their own courses of study, earning badges through expert-level coverage of topics in their chosen field.
Interest-based Enrichment Clusters are created through faculty and student collaboration. These motivating, weekly, project-based courses enable students to develop academic and social skills in areas of intense interest.
Intersessions are comprehensive two-week, multi-grade, project-based activities. Large projects require many different skills and talents, and each student learns how to contribute his or her unique abilities to the success of the group.
---

ST. PATRICK'S
EPISCOPAL DAY SCHOOL
1 Church Rd.
Thousand Oaks, 91362
805.497.1416
stpatricksdayschool.org
St. Patrick's Day School is a private, independent elementary school that is committed to the education of the mind, body, spirit, and heart of each student.
For over five decades, St. Patrick's has provided students in kindergarten through 6th grade with a high-quality academic program enhanced by opportunities for creative expression in the visual and performing arts. Students exercise civic responsibility, compassion, and leadership through a fully developed community service program, which is thoughtfully integrated into the academic curriculum. Small class sizes allow caring, experienced, and credentialed teachers to give greater attention to each student.
St. Patrick's welcomes families of all traditions and faiths, for there is something to be valued and respected living in a community that proclaims the unique worth and beauty of all human beings. Along with the finest schools in California, St. Patrick's is the only elementary school in the Conejo Valley that is CAIS accredited.The school is also WASC and NAES accredited.
Please visit stpatricksdayschool.org or call 805.497.1416.
---

WOODLAND HILLS PRIVATE SCHOOL
Preschool and Elementary:  22555 Oxnard St., Woodland Hills, 91367
818.348.6563
Toddler and Preschool: 22322 Collins St., Woodland Hills, 91367
818.712.9966
woodlandhillsprivateschool.com
Woodland Hills Private School (WHPS) offers a boutique experience with programs
individually tailored to the talents, interests, and learning styles of each student; a focus on the development of the whole child; and the philosophy that "it takes a village to raise a child." For over 40 years, WHPS has been known for its rigorous, creative, award-winning program that fosters self-efficacy and resiliency in students 18 months old through 5th grade.The WHPS campuses blend state-of-the-art with the natural environment. The school's exclusive Science and Nature Center (with animal specialists and 70+ animals) and outdoor nature classrooms enhance the STEAM education curriculum.
The unique preschool program brings together emergent learning and inquiry based learning approaches, and the elementary program's STEAM-enriched curriculum fosters out-of-the-box, thinking to support gifted and advanced learners, turning students into project managers learning through cross-curricular projects and fostering creativity and scientific argumentation.
---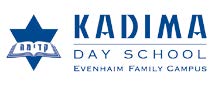 KADIMA DAY SCHOOL
Evenhaim Family Campus
7011 Shoup Ave.
West Hills, 91307
818.346.0849
kadimadayschool.org
Kadima Day School provides an integrated general and Judaic studies education that fosters whole-child growth and development. Within a community of talented and caring educators, Kadima delivers a comprehensive, hands-on, and academically challenging curriculum. Student engagement, in all dimensions, is visible across the four-acre campus. Featuring an Early Childhood Education Center, and an elementary, and middle school (EC-8th Grade), Kadima encourages students to maximize their academic, social, physical, and spiritual potentials. The Kadima Early Childhood Education Center, for ages 2 to 5, provides children with creative and fun learning opportunities and focuses on building self-esteem, independence, social skills, confidence, and responsibility. Students in the ECEC are also introduced to science, mathematics, language arts (English and Hebrew), social studies, music, and art.
Kadima Day School focuses on a differentiated, balanced, and holistic education for each child. The classrooms in the elementary and middle school nurture students' passions and challenge them to learn. Their rigorous academic program and robust arts and electives offerings exposes students to an integrated curriculum that prepares them for high school as well as fosters their connection to Judaism.
---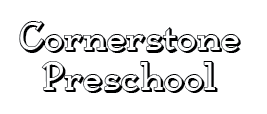 CORNERSTONE PRESCHOOL
5004 Lewis Rd.
Agoura Hills, 91301
818.991.5439
cornerstonepreschool.org
Cornerstone Preschool is a tucked away treasure in Agoura Hills. The school is set on a secured campus with bright spacious classrooms, a children's library, and a park-like backyard with covered
play areas. Low student/teacher ratios, dedicated educators, and a curriculum that is a healthy balance between development and academic all contribute to the success of the students' growth and development.
Yearly curriculum offered activities such as Snow Day, Kindermusik, Bubblemania, and other on-site special days/shows are brought to the campus to keep students curiosity heightened.
Half/Full Day Programs that serve ages 2-6 are available year-round. The Transitional Two's Program offers our youngest students the ability to nurture relationships outside the home and be involved in a sense of play and wonder. The Nursery School Program provides more structure and routine along with developing socially while engaging with materials for growth. The Preschool Class focuses on developing healthy work habits while participating in activities that promote a strong "I can do it" theme. The TK Class prepares students for Kindergarten by an independent classroom feel and a structured routine.
---

MONTESSORI OF MALIBU CANYON
4029 Las Virgenes Rd.
Calabasas, 91302
818.880.0555
calabasaspreschool.com
Montessori of Malibu Canyon is a Calabasas based early childhood education center that offers daily full-day and half-day program options for children 2-6. They offer a variety of programs including a mommy and me, toddler and preschool program, and transitional kindergarten program. They also offer extended AM and PM care at no additional charge. The beautiful campus is nestled in the Malibu Canyon scenic corridor with over an acre of flat, tree-shaded playground space! The school features large open classrooms outfitted with Montessori materials and lead-free furniture and paint to create a safe and nurturing environment.
They are proud to present an interdisciplinary approach to early childhood education that incorporates and celebrates the best of Montessori coupled with the Reggio Emilia and Waldorf Pedagogies. The teachers are highly educated career educators who are also passionate and nurturing.
They offer a rich and diverse program that provides children with a solid foundation in math, language arts with language labs in Spanish, French or Farsi, geography, science, music, dance, fine arts, cooking, gardening, yoga, and more.
---

THE BOULEVARD SCHOOL
23022 Victory Blvd.
Woodland Hills, 91367
818.883.0607
boulevardschool.com
Helping each child develop a strong academic foundation and a love of learning has been the goal of The Boulevard School in Woodland Hills for more than 40 years. The Boulevard School offers programs for children ages 10 months to 6 years, including mommy/daddy and me, a toddler program, preschool, and a transitional kindergarten. There is also a summer camp. The school has developed a unique curriculum presented in a supportive environment. Values and morals are incorporated into the monthly calendar.
Music, arts and crafts, science, cooking, and special events, combined with a strong academic program of math concepts, phonic skills, and computer skills comprise the enriched curriculum. The school program also supports family involvement, encouraging family members to volunteer as room parents and participate in Mom's Day, Dad's Day, and Grandparent's Day.
The campus features an outdoor heated pool, four age-appropriate, park-like playgrounds, and a camera security system. Hot lunches are available year round. The Boulevard School strives to give all children a successful start so they may contribute in constructive ways to the world of the future.
---

CALABASAS KLUBHOUSE PRESCHOOL
3655 Old Topanga Cyn. Rd.
Calabasas, 90290
818.222.9791
calabasasklubhousepreschool.com
The Calabasas Klubhouse Preschool program is state-licensed for children 18 months to 5 years of age and is based on a developmental curriculum and an academic approach in preparation for kindergarten. As early childhood educators, they recognize that each child develops cognitively, emotionally, physically, and socially at his/her own pace. That's why they are dedicated to meeting each child's individual needs and adapting their approach to support this goal.
The teaching staff is thoroughly screened and well-educated in child development and is passionate about being a part of each child's early development. The administrative staff is equally committed and facilitates in offering a phenomenal curriculum that assists each child in building self-confidence and self-respect and in caring for others. In addition to the daily curriculum, they offer an array of enrichment programs in karate, Spanish, soccer, tumbling/yoga, and sports, all taught by professionals. The school is located on 11.8 acres and is security gated to maintain a protected and nurturing environment. As space is limited, please call or visit their website.