The Silver Lining to the 5-Pound Cushion
January 27, 2021

If anything positive came out of this horrible pandemic, it was teaching me how easy it is to stay in shape. I have never really been what you would call overweight in my life as I have always tried to watch my weight. If I gained weight, I usually went a few days restricting my diet. I played racquetball a couple of times a week and stayed in shape.

Enter the pandemic and the closure of gyms. Now, I've developed what I call a five-pound cushion. Luckily, I have a gym in my house which rarely was used before that consists of a multipurpose weight machine and a treadmill. I started walking in my neighborhood about three to five miles a day. Then, summer hit and so did 110-degree heat.

I forced myself to get on the treadmill, and I never stopped. I do 45 minutes, seven days a week, and almost no more fast food, and I have lost 12 pounds since March.

The fast food came more easily as I wasn't really leaving the house. The workout was a bit more challenging. My Apple Watch really helped me keep motivated by giving me goals to reach every month. As dumb as it sounds, I wanted to earn those virtual rewards. Nine months later, I still listen to my watch.

Now the tough part: Exercise equipment can be expensive. Peloton bikes and treadmills, as good as they are, still can set you back thousands of dollars. People love them because they can watch live exercise programs on the built-in screen. For that privilege, they pay $40 per month.

I'm about to show you how to do the same thing for a whole lot less money.

The Exterra Fitness TR200 folding treadmill runs about $350. It comes with an LCD display that shows you speed, time, distance, and calories burned. The handlebar sensor measures your heartrate.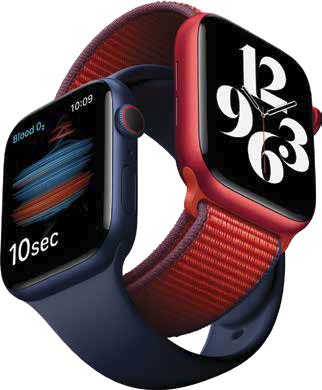 Exterra also sells their FB350 folding exercise bike for $130. It also comes with a handlebar sensor. If you need an elliptical machine, the Horizon Fitness EX 59 runs about $650 and comes with a sensor, Bluetooth speakers, and a readout LED tracker. If you bought all three, you would have spent less than half of what a Peloton bike costs.

Okay, I know you're asking about your live workout to get you motivated. Well, most of us have an iPad or Android. If you don't, you can pick one up for a couple hundred dollars. Then, all you need to do is sign up for hundreds of workout apps that include instructors Peloton has its own Peloton app that costs $12.99 a month, not the $40 a month if it's linked to your bike. It offers live and on-demand classes, including cycling, running,
walking, and a variety of other options. Prop your tablet up in front of you, and there, you can watch your live workouts.

Or do what I do. My treadmill sits in front of my TV. I pick a good one-hour entertainment program that actually runs about 45 minutes when you skip the commercials. Voila! I have been entertained and am now in the best shape of my life.

I still have the occasional Jersey Mike's sandwich, so don't deprive yourself completely. Just use moderation.

Now, say thank you, Marc, what a great group of recommendations.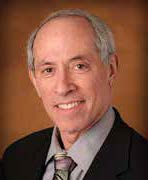 See you on the radio!

Marc Cohen