Happy Holitech to You All
December 7, 2020
This year, the holidays will hold many emotions about what the world has had to deal with. It's a time to reflect on our families and friends. Hopefully, by the time of publication, we will have made great medical strides, enabling us to, at long last, spend time with our loved ones face to face.

Many of us have been working from home—a blessing for some and difficult for others. Some of us that didn't love technology before changed our minds when we saw how tech could provide a long-distance approach to our workloads.

Let's take a look at things that can help us work and enjoy our play.

If you don't yet own a laptop computer, now is the time to get one. Prices are great, and they do more than ever. You can teleconference on your laptop, connect to your business, and even Zoom with the people you miss and haven't gotten to see this year in person.

Microsoft just released its new Surface Laptop Go. Prices start at $549.99, which is inexpensive for what you get, and it's very easy to use. It will give you up to 13 hours of battery life, weighs just 2.45 pounds, and even includes a 10th-gen i5 Intel core processor. It comes with an instant on and fingerprint power button for one-touch sign-in. If you are into looks, it comes in blue, silver, and yes, even gold.

Macs are always more expensive, but they are well designed and very reliable. They start around $1000 and offer a number of configurations.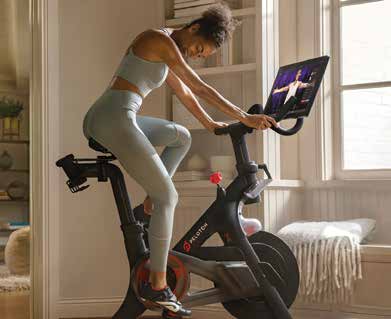 Since being at home, some of us have adopted a more active workout schedule. I have used a treadmill almost every day since the pandemic started, but today, there are many options for home workouts.

If you are used to working out in a gym class filled with fellow exercise junkies, take a look at Peloton. It's not an inexpensive option, but has a 0% interest plan that allows you to pay off equipment monthly. Their bike is around $1900, and their treadmills start at $2500. The monthly payment plans start around $50 per month. They connect you to both live and recorded classes for an extra fee.

Since temperatures are finally dropping, walking is also a great way to stay in shape. Your smartphone can keep track of many of your health stats: your heartrate, oxygen levels, and even your blood pressure. I use an Apple Watch as it offers monthly goals that push you to try harder. There are many less-expensive options and ones that offer much of what the Apple Watch does but without all the bells and whistles. The Koretrak runs around $50 and has Bluetooth connectivity. The Fitbit has many options and is very popular. It even includes Amazon's Alexa.

Let's not forget some fun. For $70, you can get the PlayStation Classic, which is a miniature recreation of the original PlayStation. It is preloaded with 20 top games, like Final Fantasy VII, Ridge Racer and Tekken, to name a few.

I hope that you and yours are healthy and safe. And when you win the Super Bowl and someone asks where you're going, let's hope we can all say: "I'm going to Disneyland!"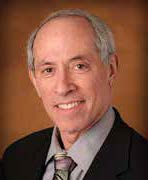 Happy Holidays!

See you on the radio,

Marc Cohen