That Key Thingy
May 30, 2022
Do you remember the good old days when you pulled into your driveway from a day out and about, pushed that little clicker to open your garage door, walked to your front door, and used that thing they used to call a key? You know—it was one of those metal thingies.

Well, today in the new world of technology, you pull up to the garage, hit a button on your smartphone, and open the garage door. You can unlock your front door with an electronic code, set your thermostat to a comfortable temperature on the way home, and make sure the appropriate lights are on and the alarm is off. Oh my, where did those simple days go? As a tech guy, I love most of these innovations, so let's take a look at what works and what doesn't.

Safety is of utmost importance, and having smart lights outside your home is extremely important for safety. Ring, who created the video doorbell, now has a Ring Smart Lighting System. It creates a network of motion-based security lights and lets you add floodlights, spotlights, and lights to illuminate your pathways. The system is very easy to install and, once set up, connects to a Ring Bridge that allows you to control all your lights with voice commands. Ring systems start around $24, and the price increases as you add features. Alexa, are you listening? Yes, in fact, she is!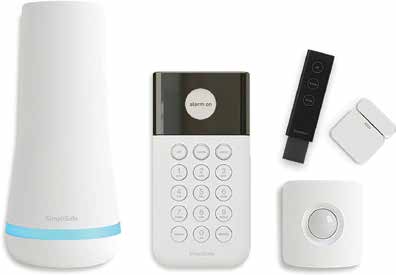 Outdoor security cameras are a must. Not only do they deter criminals, but they record all activity so you can catch someone in the act of a theft. Many have color and night vision, and you can watch them on your smartphone from wherever you are in the world.

As mentioned in previous articles, I don't recommend installing indoor video cameras. There have been too many stories about people hacking into indoor cameras and viewing you in your home.

I'm a big believer in home security systems as a deterrent; if you are planning to break into someone's home, you—the criminal—are far less likely to hit a home with an alarm system. If you go the professional route, it will set you back around $3,000 to $4,000. It will be more sophisticated, but there are many other options to fit your budget. SimpliSafe Home Security System is an easy fix. It's a DIY system and starts around $229. It allows you to add sensors to all of your doors and windows, and it works well.

Now, for some fun items! We all need smart devices like Alexa or Google. My wife hates computers but loves her Alexa. At first, she didn't want it. Now, she uses it all day long, asking how old a celebrity is or for a recipe or what the weather is like today. Just don't get one with a built-in camera or simply put tape over the camera lens for privacy.

And don't forget about the most important member of the family—your pet. You can get the Furbo Dog camera that allows you to watch your dog or cat from anywhere and will even give your fur baby a treat. It runs around $165. Just keep it in a noninvasive place in your home so you can only see your dog and not the rest of the house.

Yes, we have taken a million steps forward. Because really, who needs to carry a thousand door keys on their key ring? And what's better than watching your favorite children (you know, your pet) when you're not home? I think nothing.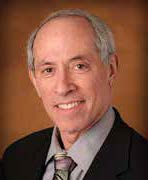 See you on the radio!
Marc Cohen