Happy Summer to You!
July 14, 2022
It's the time of the year when we either rejoice because the kids are home for two, long—I mean, wonderful—months, or we go into panic mode because we don't know what to do with them.

For the first time in over two years, many are planning to travel instead of being stuck in their homes. So, let's take a look at some of the best information on travel and fun now available.

One of the most used and highly rated travel apps is Expedia. On the app, you can book your flight and room and even add a car if you're so inclined. In the old days, we used travel agents. In fact, some of you might still use them, but the apps are so easy to navigate that you can do it all by yourself with ease.

Trip Advisor is another excellent app. It helps you with all of the above, plus you get deals and can find the best restaurants in the city you're traveling to.

If you've discovered that you're still a homebody, there are a lot of fun activities to do from the safety and comfort of your home. I recently arranged a painting party for my wife's birthday. There are many painting-party sites, but I used Painting with a Twist. They have offices in many locations nationwide and will bring the party to your house, or you can go to their studio. It runs about $50 per person, which includes the artist that teaches the class, paints, and canvases. Everyone had a great time.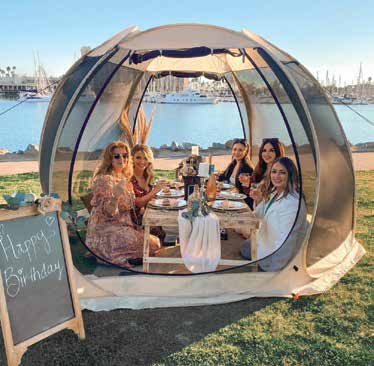 Need another stay-at-home option? It's a good time for a backyard BBQ. I found a fun Bluetooth speaker called the Inferno, made by Fugoo. It's your standard Bluetooth device with a twist; it has a real flame surrounded by a glass enclosure. You can connect it to seven other Infernos and have music and cool flames all over the house. It comes with a nice app that allows you to control the lights in the base of the unit. The lights can move with the music. It sells for around $120, and it's lots of fun to use.

For young and old alike, check out the Bounceland Inflatable Cascade Slide. Your kids will love it. It's 16.5′ x 16.5′ and includes two water slides and a water sprayer for splashing. It also comes with its own UL Strong Blower for inflation. It holds up to 400 lbs—about four kids at a time—and is available on Amazon for around $400. Set-up and take-down take less than a minute, and it comes with its own travel bag. Get ready for lots of summer-splashing fun.

Did you ever hope to get away from it all and live inside a bubble? Well, for $600, you can. The Alvantor Pop-Up Bubble Tent is 12' x 12′, automatically pops up—with a little assembly after, and even comes with enough room to place furniture inside, if you'd like. And good news—now, you can really put some space between you and whomever you'd like to hide from. Well, sort of hide from, since it's seethrough.

Enjoy your summer and remember the kids will be back in school soon.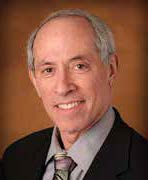 See you on the radio!

Marc Cohen