OMG, It's the Holidays Again
November 21, 2022
As Dolly Parton once said, "Here you come again." That's what we say as the years go by and it's time for us to start thinking about our holiday gift giving again.

Here are some fun tech goodies for you to consider…

Everyone wants the best smartphone as a gift. The problem, of course, is the cost. The new iPhone can cost around $1400 if you want the best of the best. Android phones can be cheaper and are also considered to be as good as an iPhone. My personal choice is the iPhone as I enjoy the Apple universe.

The latest innovation in smartphones is foldable phones. They fit in your pocket and unfold to full size. However—and it's a big however— they run around $1800. Honestly, I'm more than happy to keep a full-size phone in my pocket and not opt for a foldable one for that reason.

If you haven't yet experienced the benefits of a smartphone, you'll be amazed at what it can do—not only does it act as a means of communication via texting, calling, and emailing, but it also provides entertainment through videos, games, and an endless supply of apps that will move you from your laptop to your mobile with ease.

If you want a gift that will make your loved ones feel better and improve their health, the costly but effective Theragun PRO may just fit the bill. It's described as a "percussive therapy device that thumps your muscles at high speeds and helps to relax your soft tissue, giving you an in-home massage." The top-of-the-line model sells for around $600, but they do come with scaled down versions for around $300.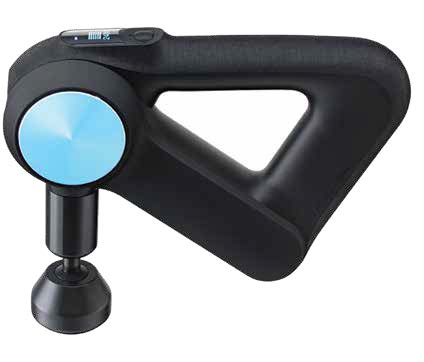 My wife is one of the few people that dislikes technology. She doesn't use a computer, tablet, or smartphone. Yes, she is one of the few that still uses her flip phone. On a lark, I got her an Amazon Echo. Surprisingly, she's learned to love it. She uses it multiple times a day, asking questions about television shows, recipes, phone numbers, and a multitude of other things. The great news is that they offer many different options. Some with just speakers and some with video screens. They can cost as little as $20 or as much as a couple hundred dollars. If you opt for an Echo with a video screen, tape over the cameras that are included as there is a security risk which allows for the possibility of someone hacking into your device. I personally use our Echo every day for sports scores, phone numbers, and general information. Once you use one, you won't believe how helpful it can be.

If you really enjoy taking outdoor pictures, take a look at Ray-Ban Wayfarer sunglasses. Not only are they a nice pair of sunglasses, but they allow you to take up to 500 photos with the 5mp built-in camera and include a video option as well. They are a little pricey at $300, not to mention a bit creepy as other people may be taking your picture without your knowledge or consent. That said, they're more convenient than carrying a smartphone or camera everywhere you go.

Lastly, get someone you love a Masterclass subscription. They run as little as $15 per month and offer you the ability to learn from the best in almost all facets of life—from business to arts to entertainment. Want to learn how to act? Subscribe to Helen Mirren or Samuel L. Jackson's classes. How cool is that?

Enjoy the holiday season and leave out some milk and cookies for me when I come down the chimney.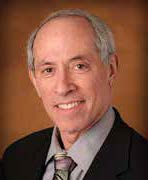 See you on the radio!
Marc Cohen