Shaken Not Stirred
January 29, 2023
For many years of my association with Calabasas Style magazine, I have had the pleasure of wishing you well, and hopefully, I have offered some beneficial ways to increase your health and live a healthy and long life. This year is no different as technology advances at a rapid rate, giving us so many options and ideas to make our lives healthier and more productive. This year includes some interesting new tech gadgets.

If you work out on a regular basis, it is vital that you keep hydrated. A company called hDrop Tech has developed a wearable device that can monitor hydration, temperature, and sweat in real time. It contains
a dehydration sensor, and it even monitors your electrolytes loss. Dehydration can increase your respiratory rate and decrease your blood pressure and your heart rate, so it's extra important to keep an eye on it. The device comes with an app that will track all of the above and retails for $159.99.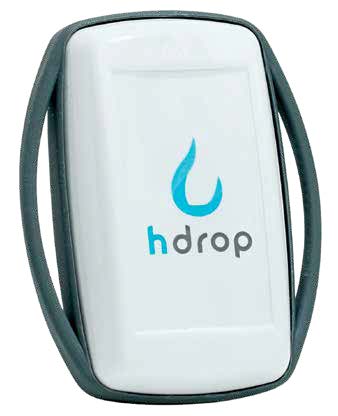 Getting the proper amount of sleep is essential to a healthy and long life. Withings has been producing health-related scales and products for many years. This one might be quite useful. Withings Sleep analyzes your deep, light, and REM sleep; will track your heart rate; and offers snore detection. It syncs to their app and will even (through IFTTT integration) dim your lights or turn on the thermostat. It comes with a mat that sits under your mattress and automatically syncs via Wi-Fi. It retails for around $130.

I have always recommended—and still do recommend—smart watches like the one I use, which is the Apple Watch. Surprisingly, it motivates me to work out daily and try harder. There are many options to choose from—ranging in price from $60 to as much as a $1000 or more, depending on the bells and whistles you want to add on. Whether you choose a smart watch or you are just self-motivated, make sure you get moving every day—it has the ability to add years to your life expectancy.

This one is totally sci-fi but interesting none the less. The Muse 2 is a head gear that helps you meditate. It is a multi-sensor meditation device that will actually give you real-time brainwave feedback to help you focus and teach you how to breathe properly in ways that can actually help you calm down and fight stress. While not inexpensive at $250, eliminating the stress can actually save your life.

Just for fun, Williams Sonoma is selling the Barsys Smart Coaster System for $150. Place the included mixing glass atop the Bluetooth-connected coaster and select your drink. The coaster changes color to signal when to start and stop pouring each ingredient and will shake and stir automatically for you. Remember, "shaken not stirred" is important if you are James Bond-like. After all, a relaxing cocktail can calm your nerves.

On a personal note, I would like to thank Gayle Barnes who has been such a tremendous editor of Calabasas Style for all of her great work putting together this wonderful magazine. Gayle is moving on to new endeavors, and as a result, I will be doing the same.

I have enjoyed providing articles through the years, and I hope they have been helpful to you.

I wish you all a great year of peace and, yes, calm.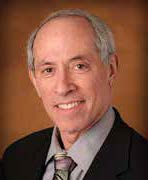 See you on the radio!
Marc Cohen