Summer Fun With Technology
July 11, 2021
Much like a good bottle of wine, we need to look at what pairs well in technology with your summer fun needs.
You might want to take a ride with one of the many companies that are planning to let civilians travel into space. Though it looks like it will set you back at least 3 or 4 million dollars. If that's too pricey, we can look at a few less expensive options.
If you are planning to travel but are concerned about speaking the languages in foreign countries, consider the Muama Enence; it will translate real-time speech into over 36 languages and runs about $71.
If you plan to take a vacation or go anywhere that involves taking pictures, the Starscope Monocular telescope gives you a 10x magnification. It will give you the ability to look at any place or object or attach it to your smartphone, taking pictures up close and personal. It sells for under $50.
If you are just planning to hang out by your pool and love music, the Cowin IPX7 Floating Waterproof Bluetooth Speaker floats around the pool and only runs around $45. And if you love the speaker idea, you can pair it with The Zabb Water Play Lounge Chair; it's a great way to relax for only $19.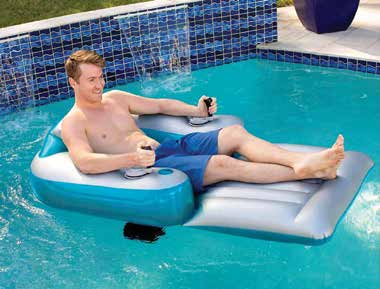 Need a little more speed with your lounging? Motor around the pool with the PoolCandy Splash Runner 2.0. It comes with a set of joysticks and allows you to cruise around the water. It's more expensive at $200, but it's a lot of fun.
Most of us want to look cool while we are out and about, right? That's why the Bose Frames are a fun find. They are sunglasses with open-ear headphones built in. You can connect your music or audiobooks through a Bluetooth connection, and it runs around $170 on Amazon.
If you love your pets as much as I do, a device called the Petcube Bites 2 might just be the perfect addition to your home. Do you wonder what your dog or cat does while you are gone? Well, the Petcube comes with a 1080p HD video camera and gives a 160-degree full-room view. It has two-way audio so you can communicate with Fido and includes sound and motion alerts along with night vision. Now, here's the fun part—it also allows you to treat your pet remotely. It will shoot out a treat for your fur baby at different distances. This is a must have for any pet parent. It's not inexpensive at $200, but really, don't our beloveds deserve round-the-clock treat dispensers?
If you're traveling to a windy part of the world this summer, you need to get ahold of the Blunt Metro wind-resistant umbrella. It will withstand wind gusts of up to 72 miles per hour and comes in a multitude of fashion-smart colors. It is comprised of fiberglass ribs and a high-density water-repellent fabric. You'll stay dry without worrying about your umbrella collapsing on you.
Enjoy your summer, stay safe, and take Calabasas Style with you wherever you go so I'm always close to you.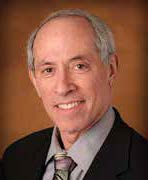 See you on the radio!

Marc Cohen