Robots are Taking Over
September 24, 2018
WHAT?!
I learned early on that the best tools to use for the education of children are the ones that don't appear to be teaching anything. If children think an activity is fun, they are more likely to learn something. Thanks to technology, many of the educational processes are done through computers, tablets, or smart devices. Let's explore some of the options.
Many of our children are now tablet users, and there are tablet programs that they can use to learn. For kids that are interested in learning about programming, take a look at Logo Draw. This is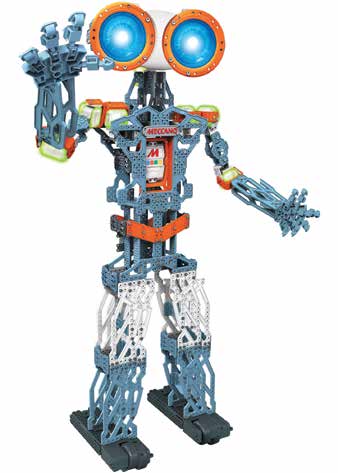 a free program that gives the fundamental concepts of software programming, computer graphics, and logical thinking.
Rover is an educational app and browser. It is targeted towards K-12 kids and provides online learning. If you want your children to learn some of the basics about creating a robot, the Makeblock mBot can help by teaching them how to build a functional robot. It introduces STEM, which is a way to educate in the areas of science, technology, engineering, and mathematics. The bot can be programmed and also has expansion packs so you can add new functionality to your creation.
Littlebits sells some great electronics kits. One of their more popular kits gives kids or adults the ability to build and customize their own Star Wars R2-D2. You can control the unit with the use of a smartphone or tablet. It sells for around $100. The Meccano Meccanoid G15 builds a four-foot-tall personal robot. Let's face it; we all want one of those. It has over 1000 phrases and voice recognition. Be aware that it actually comes with over 1200 parts. It might take a bit of patience and help to put it to together, but the end result is quite spectacular.
If you are looking for online educational programs, check out Jam.com. It has a large library of both videos and projects, like Mad Science, animation for drawings, Lego bricks, and cooking. You can get a 14-day free trial with unlimited access. From there, it is fee based. Most of the videos come paired with an actual project.
If you need a more hands-on approach to learning, there are a number of online tutoring companies. One of the most respected and famous is Berlitz with its language-learning programs. It offers programs geared for ages 8 to 17 and tailors programs based on skill, goals, and timeframe. Berlitz offers four 45-minute sessions via online with a live instructor. E-learning for kids is an online tutoring service that covers language arts, life skills, math, computer skills, and a number of other topics. It also has some offline programs if you don't have internet access.
Just for fun, no education needed, go to the museum in downtown Los Angeles or the observatory. Or better yet, take your kids to a water park; it's been way too hot this year.
In conclusion, make the process fun, and they will learn. In fact, buy the robot and you may get away with having nothing to do but make the purchase. Be careful because one day a robot might be your next-door neighbor and you won't know it.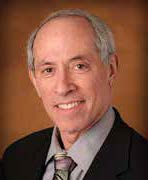 See you on the radio!
Marc Cohen