It's Time for Summer Fun!
July 9, 2018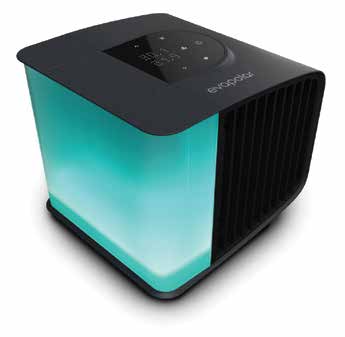 Here we go again! It's summer, and the kids are home. It's hotter, and tempers will flare. Maybe we aren't quite as patient as we should be when the sweat starts rolling down our backs, so let's take a look at some of the things that make summer more tolerable.
The Evapolar is a personal air cooler; it's portable, retails for around $180, and can lower the temperature by as much as 17 degrees Celsius. It contains an adjustable light and can serve as a color show.
If you want to stay cool at night, check out the Zotto Mattress; the technology allows for better cooling and more comfort. With the use of latex and memory foam, it's much cooler than the average mattress and sells for between $650 and $1,095.
If you plan to travel, there are a number of tools that can help. TripAdvisor.com can be a useful site; it gives you reviews on just about any travel spot in the world and recommends the best lodging, food, and entertainment venues. As with most advisor sites take note: Don't just read a review or two but poll a majority opinion; many of these sites post fake reviews submitted by the owners of the establishments.
Kayak.com is great for trip planning. It searches various travel sites for rental cars, hotels, and flights. It has the ability to set price alerts and price forecasts, telling you the best time to buy.
Everyone that travels is now familiar with Airbnb. It locates all types of places to stay that are often substantially cheaper than hotels.
Often, traveling in foreign countries can be problematic if you don't speak the language; the ili translator is a device that you can wear around your neck. It sells for $199 and will translate Spanish, Japanese, and Chinese instantaneously. The translator is a one-way device, so it doesn't provide a means for a two-way conversation. It will, however, make it easier for the person you're speaking with to give you answers in yes or no responses. You can also get several smartphone apps like Google translate, TripLingo, and Say Hi. They work well and are far less expensive than the ili.
If you plan to take your music with you but want more than just headphones to listen to, the Libratone might fill the bill; it's a small, portable speaker that looks great and has 12+ hours of connectivity. The good news is that you can even use it near water as it's splash proof!
If snorkeling is your thing, look at the Ameo PowerBreather Sport (APBS); it has a dial for a great fit and a system that increases oxygen flow, which will allow you to swim longer with less fatigue. The APBS can be used in the ocean or in your swimming pool.
If the gadgets above don't inspire you to travel, then get a hold of a Discover the World travel DVD; not only will you save money but you won't have to get off the couch to do it. Thinking about it, though, I'm not sure about the saving money part. Since you will put on 50 pounds just eating potato chips and lying on the couch, you'll then have to add on the cost of the cardiologist, weight-loss clinic, and that new exercise bike. It's a toss up. The decision is yours. Have a great summer!
See you on the radio!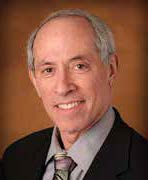 Marc Cohen