Now That's TECHNOLOGY!
April 27, 2018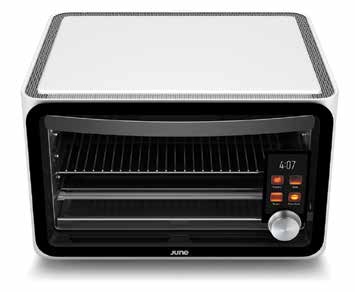 How smart is your home? And I don't mean what is its personal IQ?
Today, thanks to technology, we are able to remotely open our garage doors and turn on lights, thermostats, and security systems. If you want to set the mood for your significant other before you get home, you can turn on music, lights, or even get food ready before you walk in the door, all with the flick of an app.
If you're looking for some great ways to turn your house into a tech-smart home, look no further.
With the August Smart Lock, you can use your IOS or Android device to enter your home without a key. It sells for $139. One of my favorite devices is the Amazon Echo. It is voice activated and can do a multitude of cool things, including searching for information on your favorite actor or movie. It can make calls, send and receive texts, get you sports scores, or wake you up from a nap, my personal favorite. They are always updating and adding new features to Echo, like temperature control and telling you jokes or singing you a song. If you add the Echo Look camera, you can take a full-length photo of yourself and then use the style-check feature to get a second opinion on how you look—fun and also just a little scary.
For those looking to remotely control the thermostat, check out just one of the options with the EcoBee3. It has a Wi-Fi connection that allows you to raise and lower the temperature with your smart phone.
Are you one of those people that kills off your plants because you forget to water them? With the Smartpot, you can add water and nutrients and it will automatically water your plants for a month. Never fear again the dreaded words "Feed me, Seymour" that come from that scary space plant.
Have a spare $1500? Pick up The June Oven. It contains an internal HD camera and Food ID technology that will select the correct Adaptive Cook Preset so your food will cook at the right temperature.
Want to turn your backyard into a light show? Use the Philips Hue white and color Ambiance GBR30 smart, dimmable, led floodlighting. Choose from a ton of color options. You can control the lighting with many voice-activated apps. If it's holiday time, you can make them red or blue. Screw in the light bulb, connect it to your smart device, and you're ready to go.
If you love tea but never get it quite right, the Breville One-Touch Tea Maker will fill your carafe with water, heat to 195 degrees, and then lower the basket for a perfect cup.
Love it or hate it, technology has changed our lives, though I'm still waiting for the workout robot. You know, the one that does all of your workouts for you. I want to lie on the couch eating potato chips and still stay healthy while I eat myself into oblivion. Now that's technology!
See you on the radio!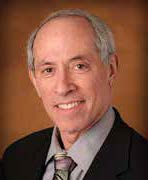 Marc Cohen