Let's All Go Out to Dinner!
March 13, 2020
One of my greatest joys in life is having a great meal. I'm guessing you love a great meal, too.

There are so many restaurants, wines, and dessert places to go to, and it's difficult to find the best ones that also fit your budget. Here are some tech tips that will help you narrow down the search.

By now, most of us use OpenTable. It's a great app for making reservations, checking out locations, and getting directions. It's free and gives bonus points every time you book a reservation, which translates to certificates that you can use at your favorite restaurants.

But where to go? That is the question.

Yelp has been a go-to app for years; it provides user recommendations, which include pictures and prices. For the most part, Yelp is fair and honest but beware that many of the recommendations are friends of the owners of the restaurant. Your best bet is to look for a restaurant with a large number of reviews. Yelp added a waitlist to their app that allows you to find out how long a wait you will have at a restaurant and will notify you when your table is ready.

Today, you don't have to leave your home to get a great meal. Apps like DoorDash, GrubHub, Postmates, and Uber Eats provide them for you. Generally, these apps are an excellent way to receive food—just be advised that they will often charge more than if you were to dine in or pick it up yourself. Additional service charges are applied on top of the delivery fee. For example, your $15 pasta will likely end up costing you around $25. Ouch.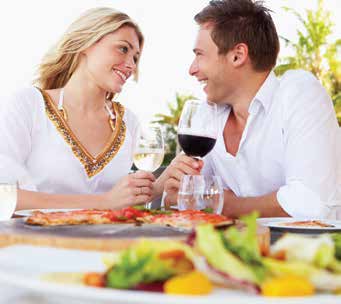 One of the more unique apps is called Acorns. If you purchase your meal with a debit card and the total is $7.20, they will round up the $.0.80 and let you invest it in stocks and bonds. A different approach that might help your kids learn about investing.

If you simply want a good bottle of wine, then check out Delectable. You can pull up ratings, reviews, and tasting notes which include a photograph of the bottle label. The app also allows you to keep a personal journal of your best picks. It even includes a label- scanning feature.
With Delectable's Banquet app, you can buy over 22,000 different wines from dealers all over the U.S. You can make your purchase through Google Pay or Apple Pay. They will deliver the wine to your doorstep. If you're local, you can always pick it up.

Absolutely can't decide on where to go? Check out Urban Spoon. Just put in your preferences, spin the wheel, and they will give you a restaurant with reviews, directions, and photos. Take all the guess work out of your meal and enjoy!

As soon as you're done eating, pick up one of my previously mentioned workout apps—I can gain 3 pounds at a good meal.

Food is a joy; just make sure to keep your copy of "Intuitive Eating" on hand should the need arise.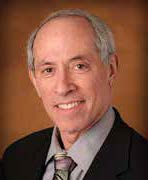 See you on the radio!

Marc Cohen