Get Fit. Stay Fit!
January 14, 2020
It's that time of year when we make all of our New Year's resolutions. You know the ones I'm talking about – those resolutions that we break within 30 days. It's a struggle to keep them, but when it comes to fitness, we should all do our best to stay fit.

Fitness and eating the right foods are essential to a healthy lifestyle and our own personal longevity.

HERE ARE A FEW WAYS TO HELP IN THIS CHALLENGING GOAL:

For me, in additional to a workout program, I keep track of my weight on a daily basis. I adjust my daily eating by my weight. This is difficult and admittedly a bit obsessive but for the most part it works.

I found a great scale made by Etekcity. It sends your data to your smart device as soon as you step off the scale. It tracks 13 different key compositions, including weight, BMI, body fat, visceral fat, and a number of other components of your health. Unlike most scales which limit the number of users, this one allows for unlimited users. Max weight is 400 pounds, with the bonus that it is a really nice-looking product. One of the best features is the price, as most scales of this nature cost upwards of $70 to $80. But this one is available for $19.99 on Amazon.

Too hard to make it to the gym? If that's the case, the Cubil Pro might fit the bill because it's an under-desk elliptical machine. In addition to being very quiet, it provides a low-impact workout and keeps track of your workouts via its smart-device connection. It is a bit pricey at $350, but it's all about your health, right?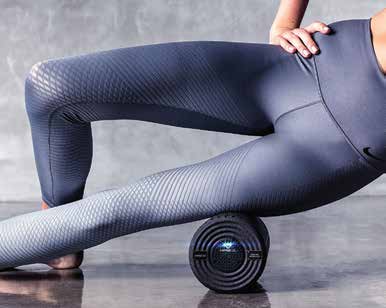 As we all know, high blood pressure can cause serious health issues. Keeping track of your numbers is essential to your health and wellbeing. The IHealth Feel Wireless Monitor is a cuff that allows you to attach your smartphone to it. It tracks your blood-pressure readings and provides a single charge for up to 80 measurements while retaining the last 200 readings.

Foam rollers have been used for years to work out sore-muscle issues. The Hyperice Vyper 2 adds a new twist. It features three speeds of high-intensity vibration and lasts two hours on a single charge. It's more expensive than a normal roller at $199.00, but adding the vibration might give you that extra benefit that justifies the price.

Do you have $1,500 to put towards your health? If so, I found one of the most unique workout items yet. It's called the Mirror. When it's off, it's a full-body mirror, but when you turn it on, it becomes a gym. The Mirror connects you with certified trainers who walk you through a number of different workouts. You can even sync it to your Apple watch to track your progress. It instructs you as if it's an in-class workout. Classes run 15 to 60 minutes, and you can add up to six members at no additional cost. In fact, you could even start your own gym and charge your friends and family to attend! Well, maybe not.

Whatever you choose, please stay healthy. I get paid by the reader, so let's do it for Marc!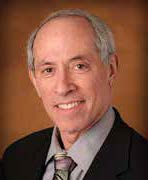 See you on the radio!

Marc Cohen