It Can't Be the Holidays Yet!
November 19, 2019
Yikes, it's the holidays already. Seems like I just put on my bathing suit and sunscreen a few minutes ago. Now, it's time to start thinking about gift-giving and whether or not I should give my significant other a new iPad or a diamond ring. A new iPad, of course!

Every year, we search for the coolest, new tech gifts to brighten the ho-hum feelings we sometimes get during the holidays.

Do you remember LPs, 45s, or 78s? If you don't, move on to the next paragraph. If you do, check out the vintage 3-speed turntable made by Victrola (that's right, Victrola!). It has a great-looking suitcase record player, and it comes with built-in Bluetooth and stereo speakers and plays records for all of the above. Licorice has made a comeback in the last few years—even your kids are buying records! You can get the Victrola on Amazon for under $50, and it even comes in 27 different colors. It's a great gift for both the old and young at heart.

If you enjoy a good book but don't want to carry a heavy hardback, then the Kindle Paperwhite is for you. It holds thousands of books, a single charge lasts up to six weeks, and it has the ability to provide spoken feedback with text-to-speech. It's even waterproof. Models run from $90 to $249 depending on the size of the memory and if you get cellular connectivity or not.

I'm a big proponent of exercise for both health and fitness reasons. I have found that using a smart watch can motivate you to keep going and keep track of your personal accomplishments.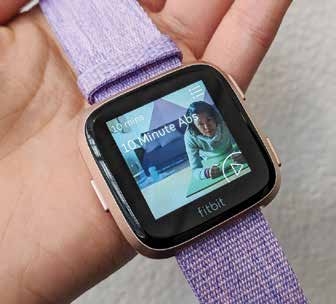 The Fitbit Versa Smart Watch is a good and affordable choice. Unlike the iWatch from Apple, it's not a phone. It doesn't contain the massive amount of other options, but for $140, it does provide great benefits. The watch can play 300-plus songs, give you onscreen workouts, and track your all-day activity, heart rate, and sleep stages. The battery life is great with over four days of usage. It does include sports, the weather, a calendar, and texting. It might just save your life if it motivates you to get healthy.

Here is a crazy one but it could be both fun and useful. Amazon just introduced Echo Frames. They are compatible with most prescription lenses and give you access to Alexa. You can make calls, listen to podcasts, control your smart home, set reminders, or add to your to-do list. They retail for $179.99 at launch but will increase to $250 after. Everything is directed to your ears as there is no camera or display. If you enjoy Echo for information, this is a great way to take it with you for travel.

Ever dream of your own herb or vegetable garden but you kill everything you plant? Rush out and get the Click and Grow self-watering indoor garden. Selling for $99, it includes a built-in water reservoir and LED lamp that gives you the proper amount of light. Additionally, you get three basil starter pods. If you become the next Martha Stewart, you might even write a cookbook. I get 5% of the profits for the recommendation!

Enjoy the holidays and remember that it's always appropriate to give gifts to those you love. Say, for example, your favorite tech writer at Calabasas Style.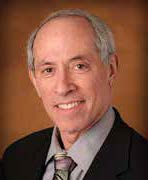 See you on the radio!

Marc Cohen