Empower 2020
September 1, 2020

KUMON MATH AND READING CENTER OF CALABASAS – WEST
4774 Park Granada, #9, Calabasas | 818.224.3264 | kumon.com/calabasas-west-ca| IG: @kumoncalabasaswest

During these uncertain times, with distance learning continuing for the 2020-2021 school year, let Kumon Math and Reading Center help your child have a successful year. Kumon's academic-enrichment program has helped children achieve success worldwide for over 60 years. The Calabasas West location is open and currently offering both in-person sessions at the center as well as virtual sessions via Zoom. Whether children are seeking enrichment, need help catching up, or are just beginning their academic career, Kumon can help them become focused, motivated, and self-reliant. Kumon's emphasis on individualized learning allows each student to advance through the program at his or her own pace. The center's vision is to instill a lifelong love of learning in children and to help shape their futures as well as the world's future. This vision is in line with Kumon's mission of achieving world peace brought about by education. With a strong academic foundation, critical thinking, and problem-solving abilities, your child has the potential to achieve whatever he or she desires.
---

CONEJO VALLEY TUTORING
PO Box 1968, Agoura Hills | 818.621.0385 | ConejoValleyTutor.com

Conejo Valley Tutoring offers highly effective one-on-one academic tutoring and pod/group tutoring in the convenience of the student's home or online, focusing on scholastic improvement and building confidence. Their tutoring program is comprised of highly qualified tutors. They pride themselves in thinking outside the box and working with their students' strengths while identifying their weaknesses to further their understanding of the subject matter. Their population consists primarily of K to 12th-grade students, as well as numerous college-level students. They tutor in all core subjects, most electives, and SAT/ACT preparation. One of the most important skills that students can acquire is how to properly study—a skill that has become more and more difficult for this generation to master due to the constant stimulation from technology that surrounds them. The experienced tutors work individually with students on improving organizational skills, reading comprehension, and proven memorization techniques. They also teach successful time management, stress management, and test-taking strategies.
---

MATHNASIUM OF CALABASAS
3840 Old Topanga Canyon Rd., #F1, Calabasas | 747.999.MATH (6284) | mathnasium.com/calabasas

Mathnasium is your neighborhood math-only learning center that teaches kids math the way that makes sense to them. Mathnasium Learning Centers can make math make sense for elementary, middle, and high school students. Whether children started out far behind or already ahead in math, Mathnasium will help them leap ahead because they know that any child can be successful in math—it's a matter of teaching it in a way that makes sense to them. Their experienced math tutors utilize proprietary teaching materials and techniques, The Mathnasium Method™, to deliver a customized learning plan designed to address each student's needs. Their instructional approach goes beyond traditional math tutoring to develop understanding and build a love for math. If math is a problem, Mathnasium can solve it. Students will grow more excited and confident about math—and their grades will reflect that. For students who already excel in math, the sky's the limit. They will expand their math skills and, with math learning made exciting, be able to see all the doors open thanks to being great at math.
---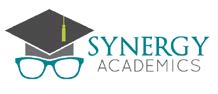 SYNERGY ACADEMICS
6700 Fallbrook Ave., #101, West Hills | 818.888.8665 | synergyacademics.com

Synergy Academics is a comprehensive, state-of-the-art learning center serving students of all levels from elementary school through college. In light of the COVID-19 pandemic, Synergy Academics has implemented special programming to help families navigate the changes in their children's education. These programs include both onsite and remote options, including: onsite school hub and study center, small learning pods, one-on-one subject tutoring, and supplemental assistance for students who are home schooling. Detailed information about these and other programs, such as SAT/ACT test prep, college counseling, and financial aid assistance, can be found on their website. Synergy Academics has implemented extensive onsite safety measures, including temperature checks, mandatory masks, partitions, frequent disinfecting of work stations, social distancing, and hand-sanitizer stations. At Synergy Academics, students benefit from knowledgeable and compassionate tutors who care about their success. Tutors build students' confidence by developing their natural strengths and turning challenges into triumph. Combining nurturing tutors with a positive and focused environment, Synergy has proven success in helping students achieve more than they might have ever thought possible!
---

ILLUMINATE EDUCATIONAL THERAPY GROUP
4768 Park Granada, #106, Calabasas | 818.451.6770 | illuminateedtherapy.com

As highly-trained educational therapists, learning specialists, and executive functioning coaches, Illuminate Educational Therapy focuses on the whole child, targeting areas of need within the child's learning profile with intensive, one-on-one interventions. The group focuses on building up students' strengths to combat weaknesses, scaffolding them toward confidence and success both in and out of the classroom. Personalized individual sessions—including specific, measurable psychoeducational
goals—establish rapport that helps each child feel secure when exposing academic areas that have historically been challenging. Teaching executive functioning skills, compensatory strategies, and self-advocacy, Illuminate's ultimate goal is to become obsolete as students become independent learners. The studentship and life hacks learned under Illuminate's guidance and explicit, concentrated instruction are carried throughout students' schooling careers and lives. While each year is dynamic and ever-changing, this year, more than ever, we must ensure that our kids with learning differences are supported with knowledge, understanding, and positivity in whatever form school takes. The team at Illuminate Educational Therapy is available to learn more about your child and his or her unique learning profile, and they're delighted to be a part of your family's learning journey.
---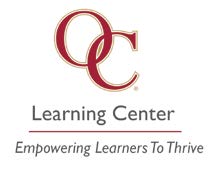 OAKS CHRISTIAN LEARNING CENTER
31255 Cedar Valley Dr., Westlake Village | 818.824.9449 | oakschristian.org/oaks-learning-center

Remote or on-campus, students thrive at Oaks Christian (OC) Learning Center. The OC Learning
Center is open to all public and private school K-12 students and has a full program of offerings from one-on-one tutoring to standardized-test preparation, both virtually and onsite. The program has proven successful in helping students become independent learners using skills such as goal setting and time management. Help is available for math, English, science, social studies, history, and foreign languages. Support is also available for online students and homeschool students. The OC Learning Center has served over 800 students in the areas of academic tutoring, SAT and ACT test preparation, and cognitive skills development. Oaks Christian also offers a performance-based, brain-training center with technology previously only available at top universities. This technology can physically improve networks in the brain that are involved in ADD/ADHD and memory processing issues, focus, attention, organization, and stress.