Educate 2020
September 1, 2020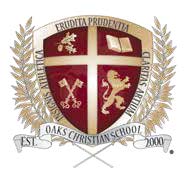 OAKS CHRISTIAN SCHOOL
31749 La Tienda Dr., Westlake Village | 818.575.9900 | oakschristian.org

Oaks Christian School is a non-denominational, co-ed, college-preparatory, day and boarding school serving grades 5 through 12. The high school was founded in 2000. The school is committed to the promotion of academic excellence, artistic expression, and athletic distinction within the context of Christian values and leadership development. An impressive 100% of graduates receive college admission, often to highly selective, top-tier schools. The high school hosts 26 sports and over 100 school teams. Teams have earned 165 league titles, 49 CIF titles, and nine California state titles. The middle school has won several league titles and boasts student participation rates as high as 92%. The visual and performing arts departments stage numerous performances and exhibits, many which garner prestigious awards. Residential boarding opened to 40 international
and domestic students. Applications are still being accepted. The hall has state-of-the-art dorms, computer and study lounges, and high-tech security. Additionally, the IDEA Lab (Innovation, Design, Engineering, and Aeronautics) opened. The 10,000-square-foot facility features engineering, robotics, 3D printers, physics, electrical engineering, computer science, and flex classrooms.
---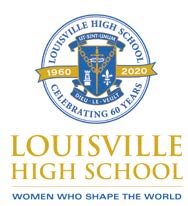 LOUISVILLE HIGH SCHOOL
22300 Mulholland Dr., Woodland Hills | 818.346.8812 | louisvillehs.org

Louisville High School in Woodland Hills is a Catholic college-preparatory high school founded by the Sisters of St. Louis in 1960 that continues to grow as a center for the academic enrichment of hundreds of young women each year. Louisville provides small, challenging classes with exceptional one-on-one attention from faculty. It has a wide-ranging arts program where students can discover and
develop their talents and has numerous athletic teams which instill the values of personal discipline and sportsmanship. On campus, students are invited to join clubs and activities promoting campus and community involvement. There is also a strong focus on campus ministry to encourage
spiritual growth and leadership in each student. Each year, enrollment at Louisville ranges between 320 and 350 students, and graduates attend top universities and colleges throughout the United States. The 8th Grade Visit Day on November 8 is an opportunity for 8th grade girls to experience a morning at Louisville. The 8th Grade Visit Day and Open House are two events in November and December that allow students and families to experience Louisville life. Visit louisvillehs.org for more information and take a virtual tour of the beautiful campus.
---

OAK PARK UNIFIED SCHOOL DISTRICT
5801 Conifer St., Oak Park | 818.735.3200 | oakparkusd.org

Oak Park Unified School District (OPUSD) is a high-performing K-12 school district nestled between the cities of Agoura Hills, Westlake Village, and Thousand Oaks. This comprehensive public school district serves approximately 4,400 students and comprises a preschool, three elementary schools, a middle school, a high school, an independent school, and a continuation school for students with unique needs. Students are drawn to attend Oak Park schools with about 35-40% of students coming from neighboring districts via the District of Choice program and inter-district transfers. All of the district's schools are California Gold Ribbon and Blue Ribbon schools. The district has also been recognized as the first Green Ribbon school district in California for its focus on environmentally progressive policies and practices. OPUSD offers a program in which students learn in a climate of care exemplified by the food served in the cafeteria, the modern facilities, the people that educate and care for students every day, and the extensive counseling programs that nurture students' mental health and wellbeing.
---

WESTMARK SCHOOL
5461 Louise Ave., Encino | 818.986.5045 | westmarkschool.org

Westmark School transforms lives…for both its students and its families. Westmark students from grades 2-12 have diagnosed learning and attention issues like dyslexia, dysgraphia, dyscalculia, and other related language-based learning differences. These students also have bright minds and unique learning styles but have not been fully served in a traditional school environment. Since the students learn differently, the school teaches differently. The college-preparatory curriculum is based on proven research-based methodologies that differentiate instruction and build on individual student strengths, allowing each student to learn and achieve academically, socially, and emotionally. Westmark's multimodal approach integrates assistive and educational technologies to promote executive functioning and help students access the curriculum, enabling them to explore their world and learn to love learning again. Westmark students discover their personal academic styles, affinities and areas of need. They develop new interests, character, and confidence and learn to advocate for themselves and fulfill their potential. All prospective students and families are invited to the virtual Open House event on Sunday, October 18. To RSVP, visit westmarkschool.org/openhouse.
---

ST. BERNARDINE OF SIENA SCHOOL
6061 Valley Circle Blvd., Woodland Hills | 818.340.2130 | stbernardineschool.org

St. Bernardine of Siena School, founded in 1964 by Msgr. Richard Murray, is well-known for providing an academically rigorous and faith-filled curriculum that promotes and molds spiritual, service, and academic leaders. The K-8 school prides itself on diversity, inclusion, and well-rounded students, focusing on preparing students for college preparatory high schools and beyond. In addition to core academic classes, students take music, art, physical education, and Spanish courses. Among many enrichment programs, opportunities include theatre, choir, chess, piano, and athletic programs. A departmentalized junior high program prepares students to perform at top levels in high school. St. Bernardine's credits its success to its amazing community that offers continuous support to the academic program and extracurricular activities. As the 2020-21 school year begins with distance learning, plans are set for a robust, differentiated, and consistent schedule across grade levels. Preparations have been made so that students can return to on-campus, in-person learning (with an option for continued distance learning) following all CDC guidelines as soon as restrictions are lifted. Prospective students and families are welcome to schedule private tours by appointment.
---

MONTESSORI OF MALIBU CANYON IN WEST CALABASAS
4029 Las Virgenes Rd., Calabasas | 818.880.0555 | calabasaspreschool.com

Montessori of Malibu Canyon is a Calabasas-based early childhood education center that offers daily full-day and half-day programs for children 2 to 6. The programs include preschool and fullday traditional kindergartens aligned with California state standards, with a limited class size of 10 students per class. The school has made several extensive COVID-19 safely measures, including UV lights, blue-ray nano steam spray, molecule air purifiers, daily disinfection, and temperature and wellness checks. The beautiful campus is nestled in the Malibu Canyon scenic corridor with over an acre of flat, tree-shaded playground space where many outdoor activities and classes take place. The experienced, creative, and credentialed staff is proud to present an interdisciplinary approach to early childhood education that incorporates the best of Montessori coupled
with the Reggio Emilia and Waldorf pedagogies. They offer a rich and diverse program that provides children with a solid foundation in math and language arts—with geography, science, music, dance, fine arts, cooking, gardening, yoga, language labs, and more.
---

THE BOULEVARD SCHOOL
23022 Victory Blvd., Woodland Hills | 818.883.0607 | boulevardschool.com

Safety has always been a priority at The Boulevard School and even more so during the pandemic. They've implemented several new protocols adhering to and exceeding CDC, L.A. County, and L.A.
City guidelines. For example, The Boulevard School has reduced class sizes to no more than 12 students per classroom. They administer touchless temperature scans of staff and students throughout the day. They have bathrooms inside each classroom with the ability to maintain, assist, and enforce safe hygiene, one student at a time, every time. These are just a few of their enhanced procedures. Against this backdrop, their mission is to provide each and every student with an unparalleled preschool and kindergarten education that maximizes each student's potential. For over 45 years, The Boulevard School's teachers and staff have inspired confidence, teamwork, imagination, independence, education, and fun. Their programs nurture academic and creative learning with a curriculum that includes reading, writing, math, science, arts and crafts, music, cooking, dance, and other age-appropriate activities designed to support each child's individual interests, curiosity, and abilities.
---

ST. PATRICK'S EPISCOPAL DAY SCHOOL
1 Church Rd., Thousand Oaks | 805.497.1416 | stpatricksdayschool.org

St. Patrick's Day School is a private, independent elementary school that is committed to the education of the mind, body, spirit, and heart of each student. Their mission is to inspire and equip children to courageously transform the world. Since 1963, St. Patrick's has established a legacy of exceptional teachers partnering with diverse parents to educate and develop the whole child based on four foundational principles: Academics: Stimulating critical thinking in a collaborative environment; Creativity: Growing students' confidence through individual expression in a loving community; Service Leadership: Fostering a commitment to social responsibility and global citizenship, and Spiritual Foundation: Guiding each child to develop a moral character based on the Episcopal traditions of integrity, compassion, and inclusion. St. Patrick's welcomes families of all faiths and traditions, or none, for there is something to be valued and respected living in a community that proclaims the unique worth and beauty of all human beings. Along with the finest schools in California, St. Patrick's is the only elementary school in the Conejo Valley that is CAIS accredited.
---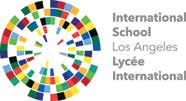 INTERNATIONAL SCHOOL OF LOS ANGELES
WEST VALLEY, BURBANK, LOS FELIZ, PASADENA
626.695.5159 | internationalschool.la

The International School of Los Angeles (LILA) is a non-profit, independent, international school committed to bilingual education and academic excellence in a nurturing environment. With over 60 nationalities and 40 spoken languages represented across its five Los Angeles-area campuses, the School invites its students to study and live in a diverse global community every day. An offshoot of the School's original 1978 San Fernando Valley home, the West Valley campus serves preschool through 5th grade students. Aided by SMART Board-equipped classrooms, a well-stocked dual language library, a learning garden, and more, faculty members deliver a unique French-English bilingual education that encourages personal initiative, creativity, and curiosity. Each year, the campus community celebrates its cultural, ethnic, and linguistic diversity during International Day, an integral part of campus life that includes a lively parade, global delicacies, and great school spirit. If you envision your child growing up to be a confident, caring, and open-minded critical thinker who will embrace the world in a truly connected way, visit the School's website today.