Transform Your Yard
May 18, 2022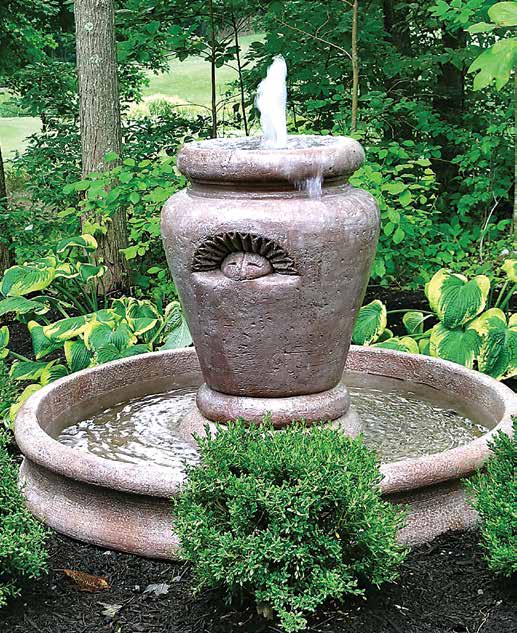 Water equals life. Nothing could be more sustaining in our dry, desert-like SoCal climate than lush water features around our homes.

The shushing sound of running water relaxes the body and mind. Negative ions produced from the splashing freshens the air and enhances mood. According to feng shui experts, a flowing fountain also increases prosperity and overall chi, or life force. Whether you choose to do it yourself or hire a local contractor, installing a water feature adds joyful tranquility to your life.

Solar-powered water features are ideal for sunny Southern California. Set up solar panels on the fountain itself or separated with a cable. You can even use flowerpots to build the fountain. Consider installing a solar birdbath or Mediterranean-inspired cascading terracotta feature. The possibilities are endless.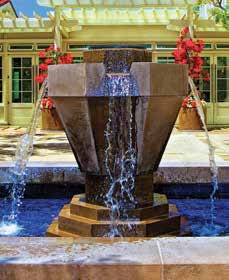 Make your fountain a focal point. Surround it with colorful flowers, plants, or even herbs. Grow healthy vegetables or fruit at the base. Feed body and soul with delicious food picked right from your own garden. The serene sound of flowing water also muffles any unpleasant noise, such as traffic. Plus, sculpture-like fountains add beauty to any yard. They enhance your home's overall ambiance and improve the look of your landscaping. Even at night, your elegant water feature can shine with delicate accent lights.
Create a Zen garden with a small koi pond. If you choose to include fish, nine is a most auspicious number, signifying long life according to feng shui practitioners. They recommend eight red fish to represent prosperity and one black to equal nine. Fish help keep the water moving. If you'd prefer to forgo these colorful creatures, a pond-less waterfall is another great option. Waterfalls are high in beauty and low maintenance. They may even add to your home's value over the long run. Most importantly, eco-friendly features pay plenty of dividends today in terms of you and your family's overall health and happiness.