Studio 9
July 8, 2022
Helping You Fall in Love With Your Home All Over Again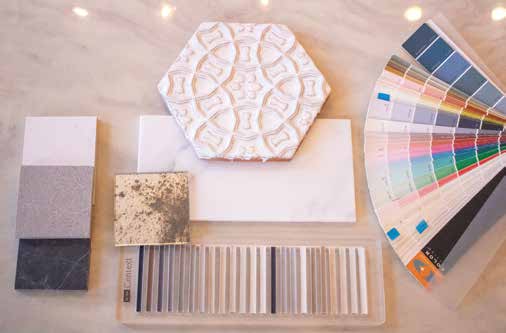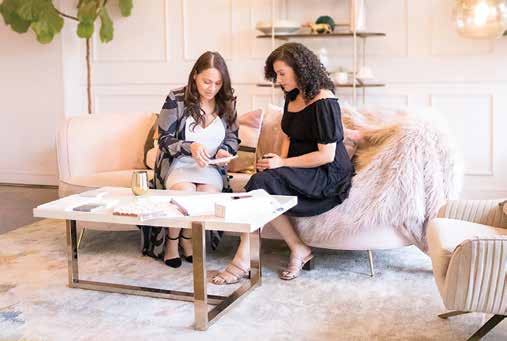 We all spend a lot of time in our homes. If you're contemplating a remodel or complete do-over, consider Raquel Contreras and Studio 9. The accomplished designer launched her full-service, luxury residential interior design firm in Los Angeles in 2012 and continues to design stunning spaces for a myriad of satisfied clientele throughout the area.

Studio 9 helps clients locate that perfect piece of furniture, fixture, or statement piece. Leveraging one-on-one relationships with top-quality vendors, Raquel and her team work closely with clients and contractors to realize a shared vision. The "9" in Studio 9 refers to Raquel Contreras' birthday month, September. This meticulous Virgo is known for her attention to detail, creativity, organizational skills, and patience, great qualities for any design professional.
"I received my interior design and business management education from the renowned Fashion Institute of Design and Merchandising (FIDM), a private design school in downtown Los Angeles," explains Raquel. "What really helped me grasp the fundamentals of design and fall in love with the industry is that I was blessed to start a prestigious interior design internship the same day I became a student. I was literally learning all day, every day, about the industry. That path made such a huge impact on my life, helping me realize I had the capability to operate my own design studio." Raquel's dream came to fruition years later when she opened Studio 9.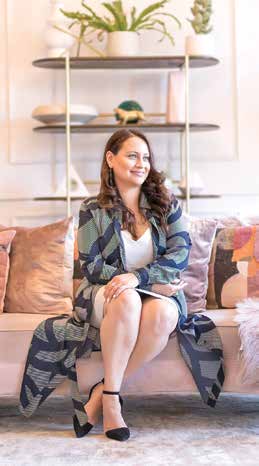 Creating timeless interiors—from luxurious living rooms, formal and informal dining rooms, and bold entertainment spaces to stunning master suites, unique play areas, and masterful outdoor spaces, the company's talented designers and architects construct the perfect environment for every family. They handle all the planning, producing AutoCAD drawings and 3D renderings to help both client and architect visualize the space. They also provide custom furniture, drapery, cabinetry, and project management. Whether clients are looking for interior design on a new construction or partial remodel, Studio 9 puts the style back into their lifestyle.

Raquel works with every client from the initial consultation to construction and final installation. She offers a complimentary in-person or virtual consultation to help launch a seamless journey together. Afterwards, clients can continue to meet virtually or in person.
Raquel also stays up to date on design trends, such as mixing metals (brass and rose-gold hardware or plumbing fixtures) or combining lacquered painted walls or ceilings with wallpapers, textiles, and themed rooms. The designer also incorporates unique textures and patterns to turn an ordinary room into a showplace. "When a room lacks pizzazz," notes Raquel, "it is usually because it needs added texture from an area rug, tiles, wallpaper, or other accessories. A beautiful pattern can also add depth and contrast when paired with a complementary color scheme, creating greater visual appeal. When carried throughout the interior, it produces an engaging, eye-catching rhythm."

Whether you choose in-home meetings or online consultations, rest assured Studio 9 will transform your home into a truly functional, livable work of art.