Top Trends from PTS Furniture
April 27, 2018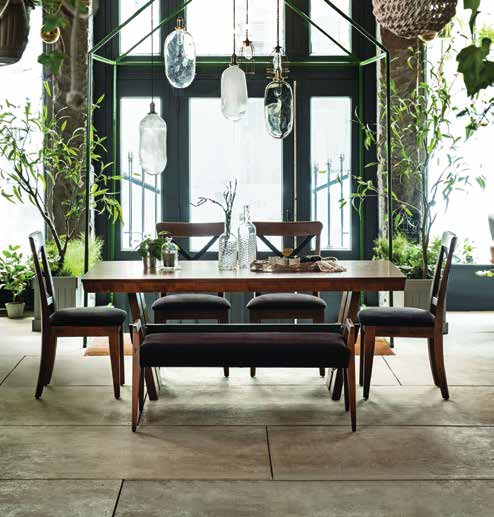 Purple is the color of the year for everything from upholstery to fashion. It reflects royalty and a high level of spirituality. It is even a symbol of bipartisanship within the country's colorful political circles. Expect to see upholstery fabrics sporting pops of purple. Greys have also been fashionable for the past few years. Frequently blended with black or other colors, grey gives upholstery and wood a modern look. Blue continues to evolve in solids and patterns. Durable performance fabrics, such as Sunbrella and Crypton, are also in vogue.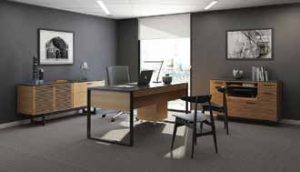 Cool former trends, like bamboo furniture, have become hot again. Environmentally friendly and sustainable, bamboo brings a touch of the outdoors into the home. Its streamlined appearance remains perfect for outdoor environments as well. Clean, contemporary looks are also trending. Stylish industrial designs are especially favored among younger consumers. And some designs never go out of style. Stickley, for instance, renowned for its solid-wood Mission furniture, has stayed quite popular. And comfort is still a top priority when furnishing a room.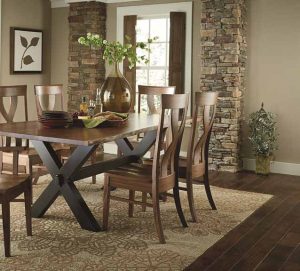 While trends may come and go, PTS Furniture in Thousand Oaks has remained in style for nearly four decades. After founding-owner Joe Paulucci retired, his daughter Kathy Paul, her husband Bob Paul, and Maureen Holm took over as owners and trend watchers. Their salespeople continue to go the extra mile. They will even travel to a customer's home or business to measure a space and gain a feel for the sense of design in order to advise on the best pieces for the room. Clearly, a strong focus on customer service is always in fashion.
PTS Furniture
250 Conejo Ridge Ave.
Thousand Oaks
805.496.4804
ptsfurniture.com