Cool Tile from Westside Tile & Stone
April 27, 2018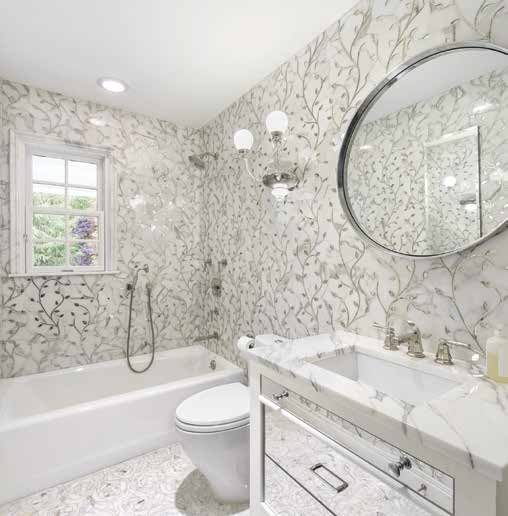 As the housing market continues booming and construction is ceaseless, the tile industry must evolve to accommodate everyone's tastes. Many homeowners want to create an oasis in their bathrooms and kitchens. While most trends revolve around wood-looking tiles, Carrara marble, or Carrara-like porcelain tile, bold colors and patterns are beginning to pop up. Wood-looking tiles, with their knots, textures, and abundant variations, are becoming popular in new construction and remodeled homes. Ideal for shower walls, these tiles are made of porcelain, resist moisture, never need refinishing, and are easy to clean. Some are installed in unique patterns, such as chevron, herringbone, or staggered brick.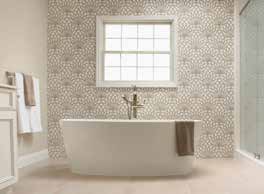 Carrara marble has a unique blend of tones that have been used for thousands of years. This marble comes in a variety of sizes, finishes, and mosaics. Its fashionable look allows kitchens and bathrooms to take on both cool and warm tones that blend together. The introduction of digital-print technology has allowed the porcelain tiles to look exponentially better, with an ever-growing amount of variation found in the real marble. Marble-looking tiles allow for easy maintenance without worrying about staining or discoloration.
Cement tile has been big in the interior design scene for a while, but the patterns and colorways seen today are bolder than ever. These patterned tiles are ideal for bathroom floors where their patterns are statements and can allow for simpler wall tiles to be used. Encaustic tiles have brought back the ability for floors to be the center of attention in any room.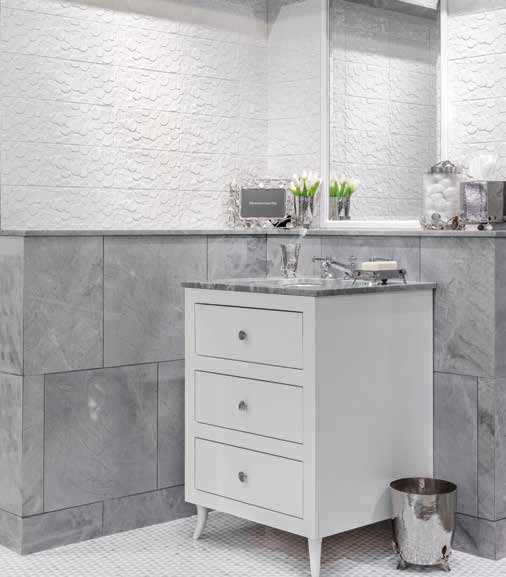 Westside Tile and Stone, Inc.
7631 Canoga Ave.
Canoga Park
818.704.9222
westsidetile.com