Natalie Wizman: NES Property Services
April 27, 2018
Bring Your Dream Home to Life
People holding preconceived notions about general contractors will be pleasantly surprised by Natalie Wizman, one of the few female licensed general contractors in the business. Natalie began working in construction with her brother in 1994 to help finance her college education. After pursuing other interests, she rediscovered her passion for construction and opened NES Property Services to meet a growing need for first-rate general contractors in the Calabasas area.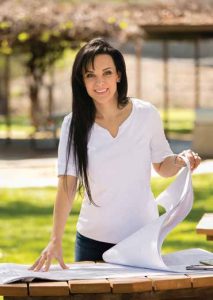 The mission of family-owned NES Property Services remains, "Beyond Service, Beyond the Competition." Natalie explains, "My number-one goal is a happy customer. So we do our best to make that happen. I saw people getting hurt by other contractors and wanted to build a business with honesty and reliability. I truly aim to help people feel less, not more, stressed." NES also maintains a property preservation and real estate division to help real estate professionals prepare properties in a timely fashion to put on the market.
Natalie knew she wanted to raise her family in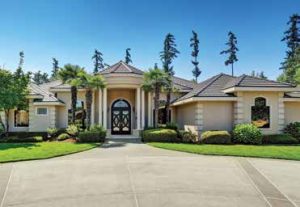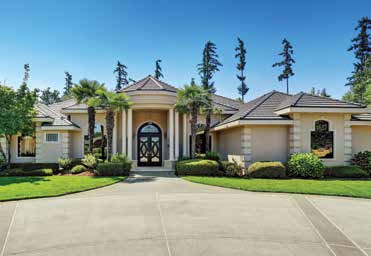 Calabasas. She loved the town's friendly atmosphere and strong sense of community. She strives for a similar positive vibe with potential clients. "Remodeling is stressful," Natalie emphasizes. "Before taking a job, we make sure we click with a client and that the energy is good between us. We want to ensure everyone remains happy throughout the process." Natalie remains involved every step of the way. "We don't employ outside salespeople. Customers never need to spend time shopping around. We bring them samples and oversee their project from start to finish, always looking to cut costs without cutting corners."
NES Property Services happily accepts jobs of any size, large or small, in Los Angeles and Ventura counties. Whether remodeling a home or building a completely new one, Natalie remains personally involved, never compromising on quality or safety. Clients consider her trustworthy and down-to-earth with  a meticulous eye for details. She also focuses on creating a strong bond of communication. "We look to create long-term  relationships," she notes. "We stay in touch all along the way and even after the job is completed."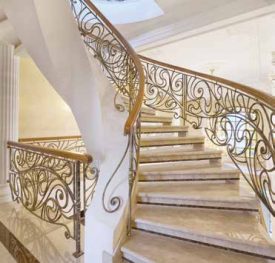 NES aptly stands for Natalie's Exceptional Services. An artist at heart, Natalie uses her keen eye for design to help clients create their perfect home. The company also pulls all the required permits needed to complete any interior or exterior construction project and is fully insured to give customers true peace of mind.
Those seeking a contractor for an upcoming job need only look at NES's overwhelmingly positive reviews to know Natalie and NES perform the job right, from start to finish. They repeatedly finish the job on time and ahead of schedule. Words such as "collaborative," "attentive," and "caring" come up repeatedly in any discussion of the NES Property Services team. From bathroom and kitchen remodeling to plumbing, painting, landscaping, and more, Natalie and NES offer a full range of services to make any homeowner proud.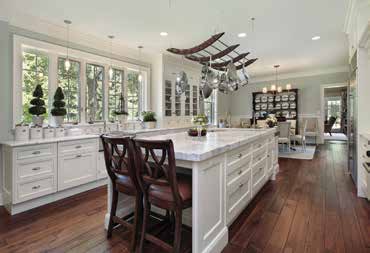 NES Property Services, Inc.
Natalie Wizman
26500 Agoura Rd., #594
Calabasas
877.907.1441
nespropertyservices.com
License #953312