Less is More at Elegant Fireplace Mantels
April 27, 2018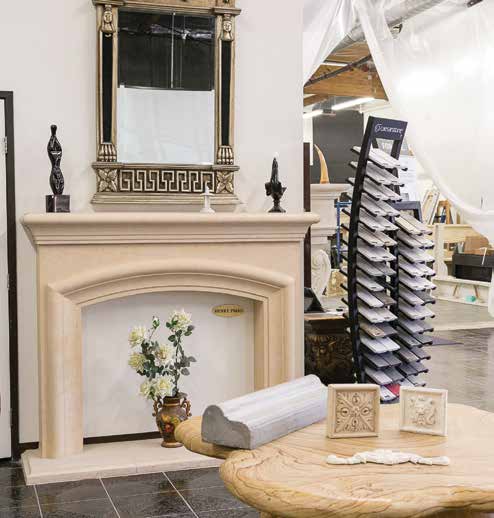 Fireplace mantels have long provided both the warm heart and central hearth of a home. One of the newest trends for mantels in 2018 is minimalist. Creating a fireplace feature that blends seamlessly into the room and surrounding walls is a definite option. Additional hot looks include intricately carved limestone, marble, and other natural stones. Less expensive than marble, limestone can look just as rich and is extremely durable. Match kitchen counters and islands with
slabs of the same-colored marble or limestone for an elegant touch.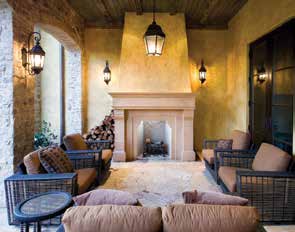 During the Victorian era, fireplaces were built in multiple rooms for warmth. Today, having several fireplaces in a single home has become the fashion rather than the necessity, especially in warmer climates. Rustic is also very popular this year. Consider incorporating bricks and natural stones into your fireplace and mantel.
Elegant Fireplace Mantels in San Fernando creates a myriad of limestone, traditional, old-Europe, contemporary, modern, and custom-made mantels. Their massive 40,000-square-foot showroom houses the largest collection of fireplace mantels in North America. They've crafted thousands of mantels and pieces, such as columns and fountains for residential properties and high-end commercial projects, including for Caesar's Palace and the Bellagio, MGM, Wynn, Venetian,
and Paris hotels in Las Vegas. They offer in-home design and installation; plus, all their molds are made in-house, so they can create any custom fireplace and mantel you can imagine.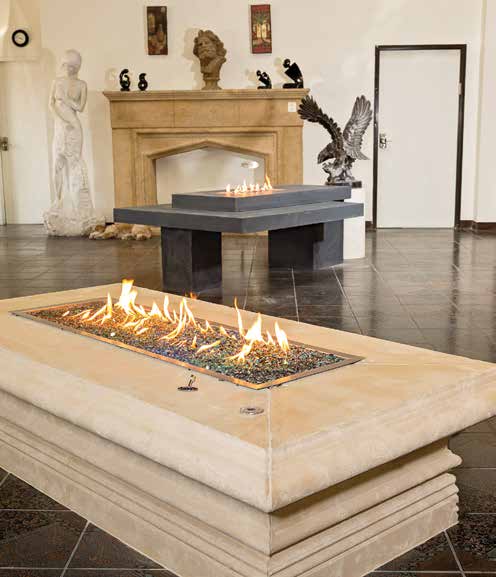 Elegant Fireplace Mantels
11949 Borden Ave.
San Fernando
800.295.9109
elegantfm.com