Grow Your Own Victory Garden At Home
October 5, 2020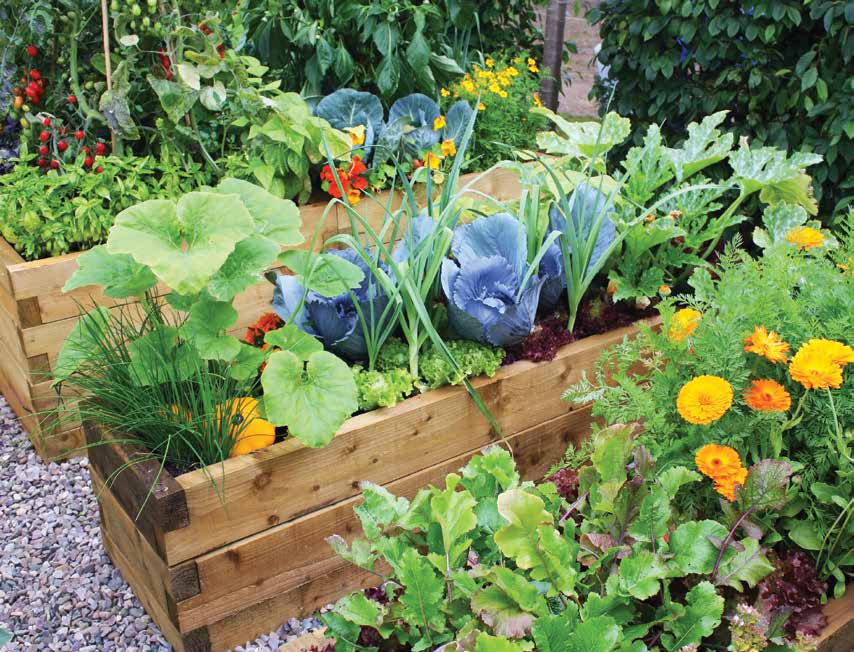 Victory Gardens became popular during World Wars I and II at residences and local parks when food was scarce. They still thrive today. Why not plant one in your own backyard? During these uncertain times, the only thing more comforting than cooking your favorite meals at home may be creating them with vegetables and herbs grown in your own garden. It's a great way for the whole family to bond.

Grow fragrant herbs, such as basil, cilantro, flat leaf parsley, mint, rosemary, sage, thyme, chives, and oregano right on your windowsill. Imagine picking your favorite ingredients and tossing them into your sauce without ever leaving the kitchen. Those with more of a green thumb can plant healthy, organic, chemical-free vegetables outside in the garden. If space is an issue, use pots and wooden boxes on your patio or balcony. Enjoy fresh tomato-and-herb salads with cucumber and dill, or pop some fresh fruit and herbs in sparkling water for a refreshing afternoon cooler.

According to the Farmer's Almanac, fall is a great time to plant kale, cauliflower, carrots, and more. Most edible plants need at least six hours a day of direct sunlight. That's easy enough in sunny Southern California. Consider the quality of your soil or grow plants in raised beds using store-bought brands. Each vegetable requires different amounts of soil and sun. Root vegetables, for instance, need deep containers since they grow beneath the surface. Lettuce, on the other hand, grows above ground, requiring far less soil. Edible fruits such as bell peppers and blueberries crave the most sunlight, while lettuce, spinach, and other leafy greens need less.

Enjoy fresh herbs year round by planting them in indoor herb gardens. You can even dry herbs for later use. Gardening provides the perfect antidote for stressed-out, computer-obsessed lives. In water-starved Southern California, you can also recycle water from showers, baths, washing machines, and dishwashers for your plants. That's truly a victory for all.