Epoxy Power by BMI
May 4, 2022
One-Day Flooring with a 10-Year Warranty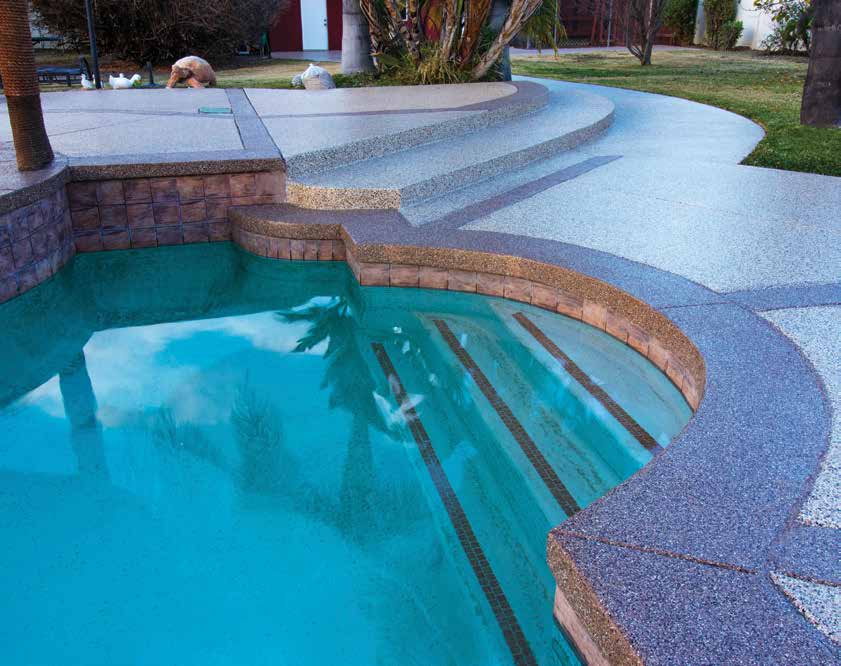 Major cracks in your garage floor? Uneven concrete? If your concrete flooring is in need of a makeover, Epoxy Power by BMI in Calabasas offers the perfect solution. They provide expert one-day floor resurfacing for garages, patios, driveways, backyards, and more.
Let Epoxy save the day
Since 2012, Epoxy Power by BMI has gone above and beyond in both quality and customer service. Their work outrivals most companies and continues to look wonderful for years. In this age of DIY, sometimes it's better to leave it to the pros. Avoid costly, time-consuming mistakes and heartache and let the experienced experts at Epoxy Power save the day.
Eco-friendly and affordable
Family-owned and operated, their highly trained and insured installers fashion new epoxy-coated flooring for residential and commercial properties throughout Calabasas and the surrounding areas. They offer the highest quality of epoxy/polyaspartic materials yet keep prices affordable. Plus, since no harsh cleaning chemicals are needed, their flooring leaves behind far less waste than alternate methods. They also use the next generation of epoxy that doesn't flake and pollute the environment. That makes it a win-win situation for all, including Mother Earth.
Benefits of epoxy flooring
There are myriad benefits to epoxy flooring, from its easy-to-clean, sanitary surface, ideal for both resident and commercial uses, to its remarkable resistance to both water and stains that makes cleanups a breeze. Impact-resistant epoxy also provides the perfect solution for long-lasting flooring that withstands the strain of heavy usage without showing signs of wear and tear.
A variety of options
Epoxy Power offers a range of epoxy coatings, from the strongest mortar to the most-elegant graveled coating, especially popular in homes and office buildings. For heavily trafficked areas, self-dispersing epoxy coatings with quartz offer great anti-slip features. Self-leveling epoxy creates a smooth surface, making it ideal for garages, homes, and offices. A newer material on the market, polyaspartic is a top-of-the-line coating with benefits including UV stability, scratch and moisture resistance, and durability, both indoors and outdoors. Devoid of hidden bumps or cracks, these surfaces also help alleviate accidents.The smooth coating also provides a more sanitary option, eliminating crevices where dirt and germs can hide.
Incorporating the latest technology, the team installs flooring in a single day. They offer free home consultation and a 10-year warranty for indoor and outdoor flooring and custom garage cabinetry. Boasting a history of perfectly resurfaced floors and highly satisfied customers throughout the Southland, Epoxy Power by BMI continues to offer Calabasas residents and beyond seamless service with a smile as it has for more than 15 years.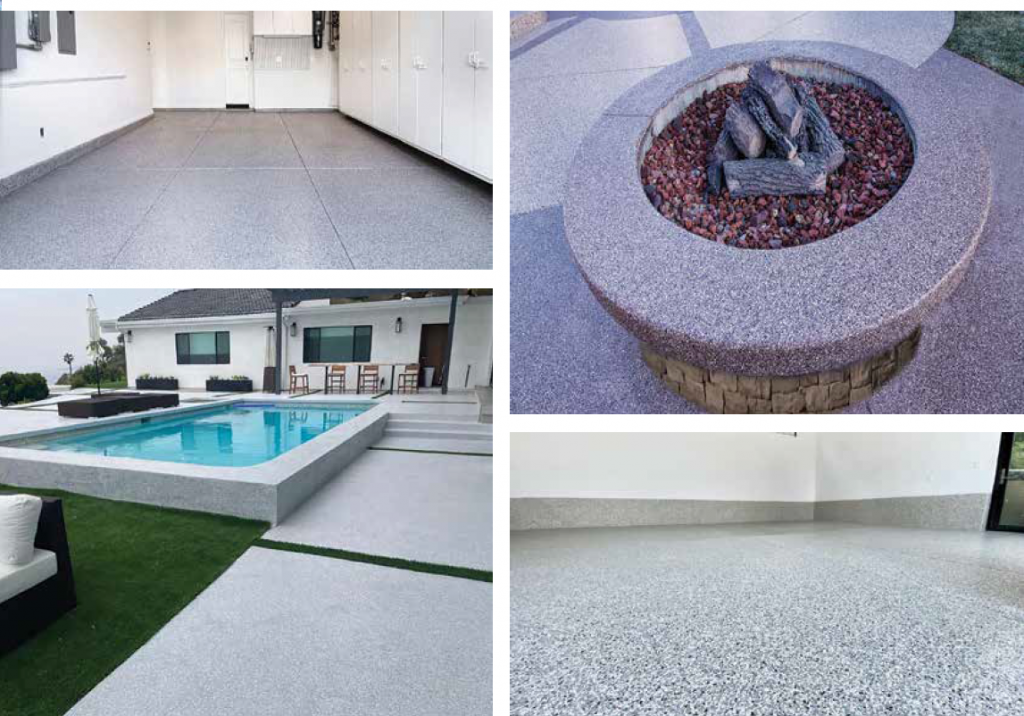 Epoxy Power by BMI
23961 Craftsman Rd., #D
Calabasas
818.835.8000
epoxypower.com