Get Comfortable at PTS Furniture
May 5, 2022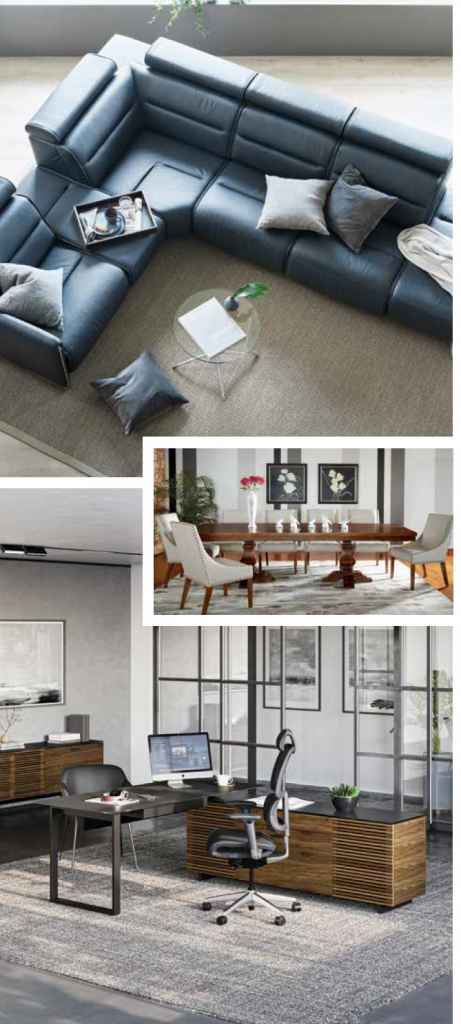 As many businesses shift toward permanent remote work, more and more people have found the need to move their work offices into their homes. PTS Furniture helps clients design functional work environments to optimize at-home productivity without compromising style and comfort. Adjustable stand-up desks continue to rise in popularity for home offices, while desks with rustic woods and other finishes make rooms appear less office-like. Comfortable, ergonomically correct office chairs also remain in high demand for those who spend a lot of time sitting at their desks. Find the perfect mix of function and beauty with a wide variety of desks and returns, executive desks, file cabinets, bookcases, and office chairs to design the home office of your dreams.
If you're looking to spruce things up, incorporating bright colors is a simple solution. A neutral sofa with a pop of color and a complementing, bright-colored accent chair offers the perfect way to bring life to your living and family room furniture. Updated dining room furniture is also a common request, as clients seek comfort with a contemporary look.
In our current climate, longer delivery times for special orders and custom furniture are to be expected, but PTS customers are not swayed. They want to make their homes as beautiful as possible and know it's worth the wait. For those customers who need furniture without delay, PTS also keeps product on-hand for quick delivery.
While trends may come and go, the knowledgeable designers and salespeople at PTS Furniture continue to make clients feel right at home, just as they have for over 40 years.
PTS Furniture
250 Conejo Ridge Ave.
Thousand Oaks
805.496.4804
ptsfurniture.com