Bottega Legna
May 3, 2022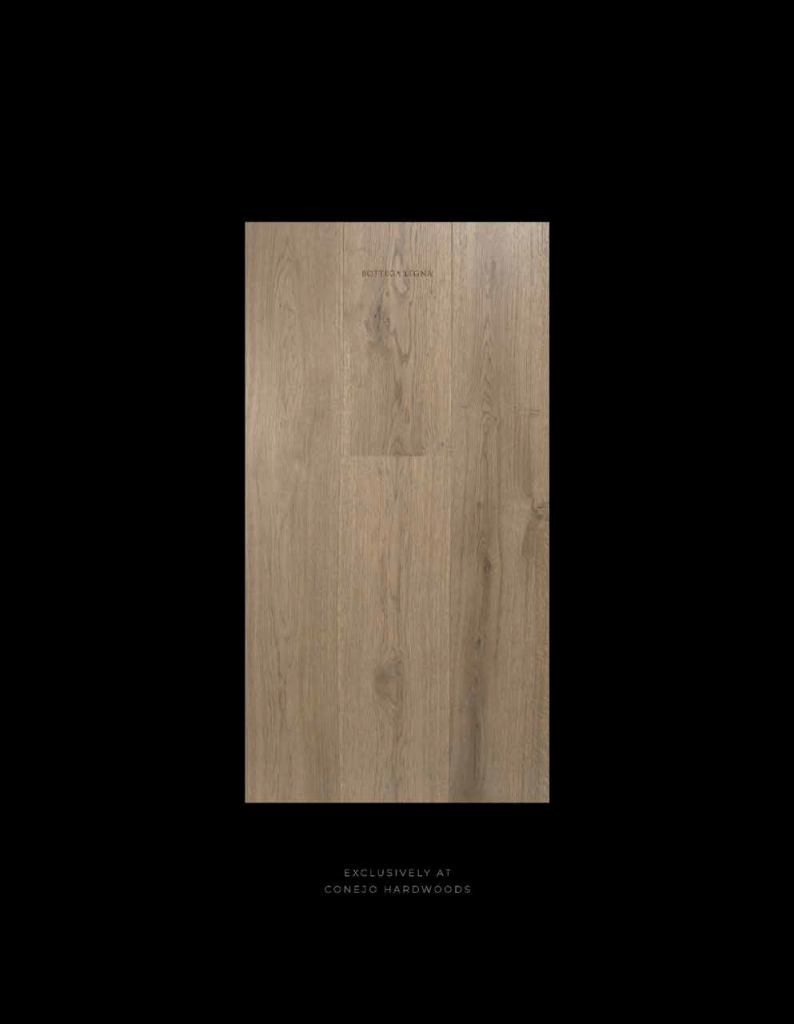 "Flooring showcases everything beautiful in a home. Just like a stunning wardrobe, having the perfect and timeless staples can set you up with a lifetime of style," explains Francisco Mondet of Conejo Hardwoods in Westlake Village. He should know.

Experts in the flooring industry, Francisco and Conejo Hardwoods CEO Roth Johnson were recently granted an exclusive partnership with one of the highest-quality lines on the market—Bottega Legna. Since their store already hit record sales volumes of the product, Bottega Legna approached the local flooring masters to collaborate on future products perfectly suited for their clients' most frequent requests.

Birthed during the pandemic, Bottega Legna continues to evolve as a curated brand by a collective of artisans. Bottega means congregation of likeminded artists who come together for a similar cause, and Legna is the Latin or Italian word for wood. This new collective will collaborate with well-known and up-and-coming designers, among other creatives, to curate unique collections of furniture and décor, proprietary flooring colors, and more.

The curated flooring line is crafted in one of Spain's oldest and most sophisticated factories—still held and operated by its founding family. "They make no compromises with the stewardship, machinery, and finishes, incorporating the highest-quality plywood and French oak veneers," explains Francisco. "In America, most flooring is delivered as 'white label boxes,' which means it's made in China, without any branding. Spain, however, maintains the best business practices and stylish sophistication unlike anywhere else in the world."

Bottega Legna's premium flooring includes Illúme, French for illuminate, with a distinctive, pale color palette. One of its signature hues is the champagne-colored Cava. Inspired by the tonal elements of water caves, it evokes a feeling of a humble elegance. The Illúme collection also includes Costa, inspired by the warm sands of the coastline; Oliva, reminiscent of the dust-colored soil of Spain's renowned olive orchards; Paloma, Spanish for dove; and Cuero, meaning leather, fashioned after the warm shades of horses. Their upcoming darker, morerustic- looking Sauvage line debuts this summer. "Think bohemian chic, jeans, and work boots," says Francisco.

"Many people use the term 'small-batch production,' but Bottega Legna lives by it," emphasizes Francisco. In order to create a product perfectly tailored to each client's unique tastes, customers are asked to describe their lifestyle. Then, one to two dining tables or any requested product in that specific style are created, making each piece truly bespoke.

"Bottega Legna's possibilities are endless," says Francisco, "with no endgame in sight." We look forward to seeing the inspired ventures Bottega Legna has in store.