Conejo Hardwoods
May 12, 2023
40 Years of Superlative Quality and Service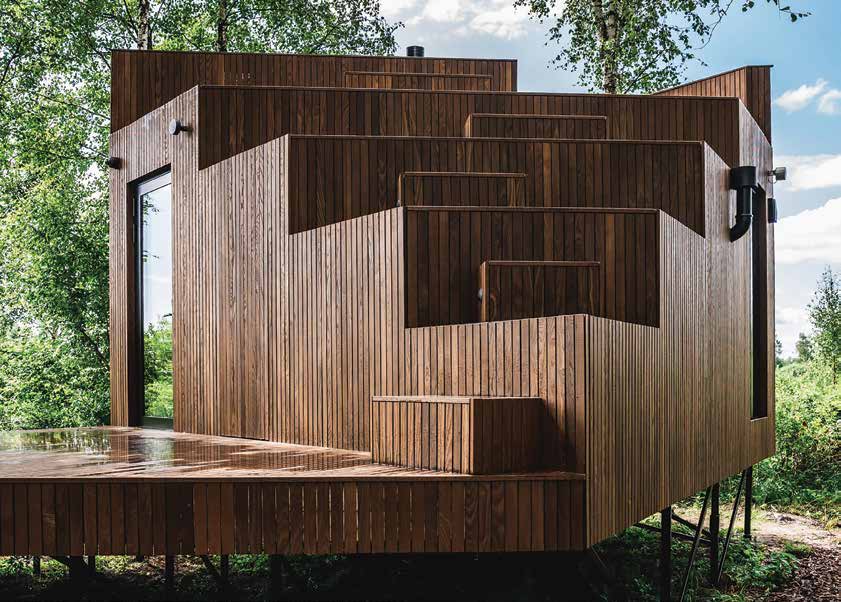 Founded in Malibu more than four decades ago, Conejo Hardwoods continues to provide many of the area's most exquisite homes with everything from European hardwood floors to tropical hardwood decking. Their current showroom in Westlake Village has become the go-to source for homeowners and custom home developers alike in search of the most exquisite materials around.
Since building their landmark Westlake Village showroom in 1981, President Roth Johnson has continued to follow his life-long passion as a woodworker and wood merchant. His commitment to servicing the most discerning architects, builders, designers, and clientele only grows stronger and deeper with time. Johnson notes, "Our mission continues to be investing in the absolute best material sources, products, and human capital available in order to create a seamless and superlative experience. We know our clientele exceedingly well and anticipate their wants and needs while always delivering on-point, every time."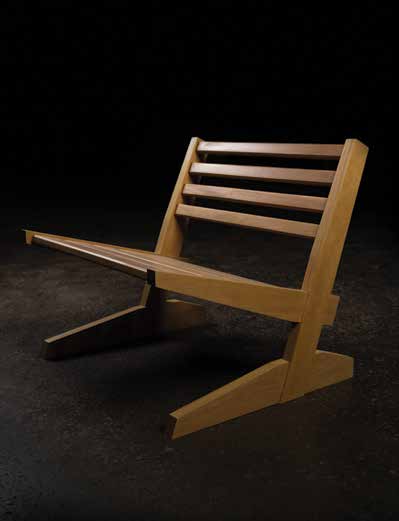 Hardwood flooring continues to grow in popularity for a myriad of reasons—from its timeless beauty and durability to its allergy-friendly nature. "2023 shows a return to subtly warmer and richer tones with hints of a contemporary sensibility from materials to architectural and design finishes," explains Francisco Mondet, director of sales. "Hardwood decking continues to dominate the high-end decking industry while wood cladding and live-edge slab lumber are especially popular for both exterior and interior appointments. Providing a dramatic and impactful design element, hardwood decking and wood cladding create both a durable and architecturally worthy effect." Mondet and his knowledgeable staff take tremendous care in fusing each client's personal style with the latest design trends to curate a genuinely bespoke look.
When clients carefully curate their homes with the perfec hardwood and softwood finishes, they set the tone for their entire lifestyle. Expert sales and design consultants in the Westlake Village showroom continue to provide clients from Agoura, Calabasas, Malibu, Moorpark, Oak Park, Santa Barbara, Thousand Oaks, and Westlake Village with value-engineered solutions from energy-efficient doors and windows to stunning European hardwood floors, decking, cladding, and custom mill works.
Conejo Hardwoods continues to cut the markups of other L.A. showrooms. In doing so, they can offer the finest hardwood flooring, decking, and frankly, all materials at a fraction of the cost. They also keep most products in stock, which enables quicker turnarounds without restocking fees if customers order too much product, which typically occurs on most building projects.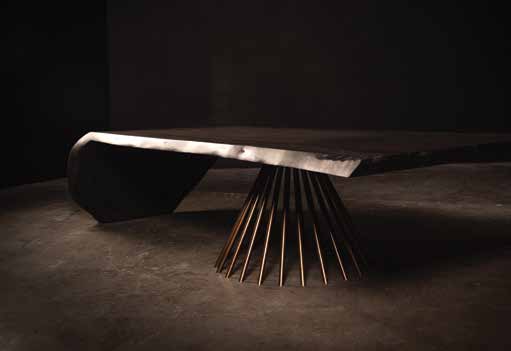 A premium-material supplier to the custom homebuilding and remodeling industry, Conejo Hardwoods provides full-service, concierge treatment to its clientele. In addition to hardwood flooring, decking, live-edge slabs, plywood, lumber, mouldings, doors, windows, hardware, and tools, they provide in-house white-glove hardwood-flooring installation services.
Conejo Hardwoods inspires local homeowners and builders with sensational, value-engineered solutions. Their roots run deep as does their concern for our planet. They remain committed to selecting suppliers whose practices protect and sustain forested lands. Their manufacturing processes also have a seal of approval from the Forest Stewardship Council (FSC), an international organization that promotes responsible forest management around the world. The company also utilizes solvent- and formaldehyde-free finishes as they strive to keep the earth and the creatures inhabiting it healthy.
Conejo Hardwoods
31275 La Baya Dr.
Westlake Village
818.889.0487
conejohardwoods.com