C Style: Unleash Your Interior Style
March 9, 2018
I recently made a house call to a new client in despair. She had, by her own admission, tumbled down a rabbit hole on the recent "gray trend," and fell so deep she ended up furnishing the main floor of her home in 20 shades of gray. And hated it! The expectation of a revitalized "fresh" and "clean" way of life had instead left her feeling dull and depressed. She had methodically copied her pinned photos from Pinterest and spent an exorbitant amount of money through catalogs to achieve the exact look, so what happened? Unfortunately, she realized too late it just wasn't her or her family's taste and didn't reflect their style or personality. It left them all feeling drab, when in fact they're a very creative family. When she subsequently hired me, I pressed her on her decision. She confessed her favorite color was, in fact, purple but never in a million years thought of incorporating purple into a room. Instead, she chased a trend, which never ends well because trends go out of style so quickly. As creative as she is, she simply couldn't identify what her design style was. And that's something I come across often.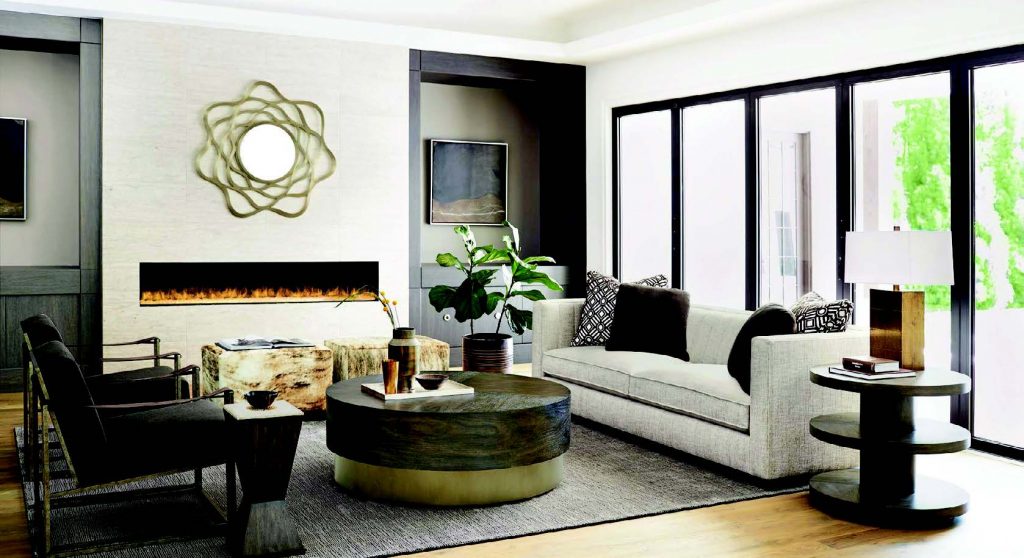 Your home is a special place and expresses whom you are as a family, where you've been, where you're going. Your home tells the story of you. What story does your home tell?
I believe the beauty and comfort of your surroundings has an immense impact on your well-being. But everyone's innate sense of style is as disparate and unique as a one-of-a-kind, hand-painted de Gournay wallcovering. So, how do you hone in and discover your true sense of style? How will you unleash and properly showcase it so you don't feel like you live in a catalog, rather you live in your special and unique home?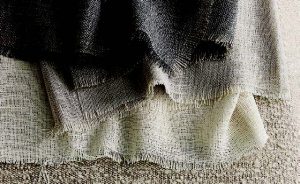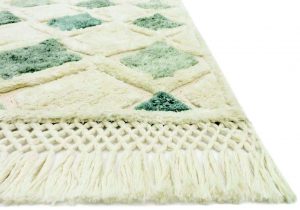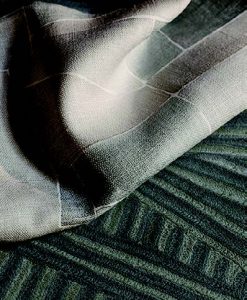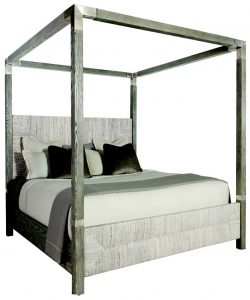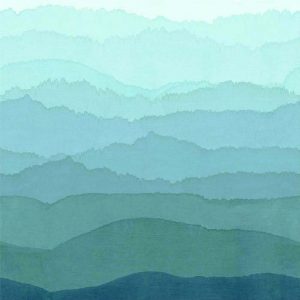 Start by asking yourself the following questions: Are you more traditional, classic, or modern? Mind you, classic and traditional needn't be equated with fussy or gilded. On the contrary, when done well, it's a timeless look. But is it you?
Are you a "less is more" type or a "more is more?" Do you prefer clean and neutral, moderate splashes of color, or bold bright statements? What colors are you drawn to and do you wear often?
Think of places, restaurants, and hotels you love. Is there a common link? What attracts you to them? What drew you in? Do they hold a special meaning? Surroundings you love and have an affinity for are trendless and will never go out of style.
If you're drawn to Asia, incorporate chinoiserie textiles into your home. If Europe captures your fancy, then perhaps, you're more traditional in style and should incorporate Belgian linens and try mixing in beautiful bespoke embroidery. Keep the upholstery simple, cozy, and comfortable and make formal light fixtures and accents your "wow factor." Think about parquet flooring in a room or as an entry accent.
Do you love the charm of the East Coast? Draw in some coastal elements, like Boston- inspired light fixtures and a black-and-white color scheme. Use a traditional Afghan rug and go for some bold color.
Maybe you're always looking to escape to the beach or go somewhere tropical? Think about making your home more Zen with natural organic fabrics and hand-loomed rugs. Want to create instant serenity to a space? Add an abstract landscape wallcovering to a small room to really make it pop. I especially love handcrafted furniture that flawlessly incorporates natural elements. Natural woods with a handwoven abaca will accentuate the one-of-a-kind uniqueness.
We are so fortunate to live in Los Angeles where we can buy handcrafted ceramics and spectacular blown-glass pieces from local artisans that are tailor made for the relaxed Southern California lifestyle. In keeping with the local theme, you can always visit my spiritual "home away from home," the Pacific Design Center, and adjacent West Hollywood design district. To make a purchase, you'll need to be with a registered designer, but browsing for inspiration is free and you'll be amazed at what's to be had.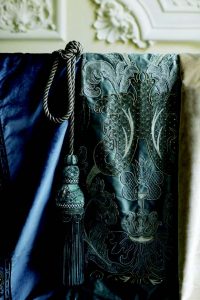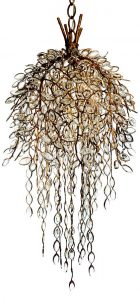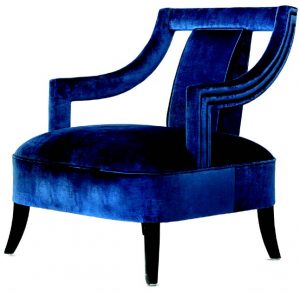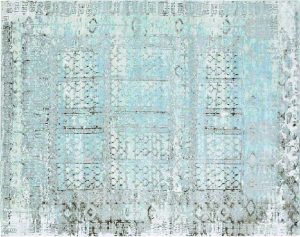 Another tip: Get off Pinterest and peruse interior design and architecture photography books. Taschen publishes some great ones. I find Pinterest to be design asphyxiation, and what may appear to be nice in a singular photo doesn't translate into an entire home. Immerse yourself in the style of David Hicks, Michael Smith, or Suzanne Kasler or books that showcase Hollywood homes from yesteryears. Take a look at how iconic stars lived. Many lived fairly modestly compared to today's standards, but they had great taste and beautiful pieces. There's so much that can be discovered through a good design book, and the best thing about them is that they are cohesive with one identifiable design style throughout. You'll soon get a sense of what style you're most drawn to and would love living in forever.
Finally, be prudent! Don't be an impulse buyer. Patience really does pay off when purchasing items of value. Don't waste your money at chain home-good stores when you could wait and own a one-of-a-kind conversation piece you really love. If it holds a special meaning, even better. It will become an heirloom and something you will own for a lifetime and pass down.
Maya Williams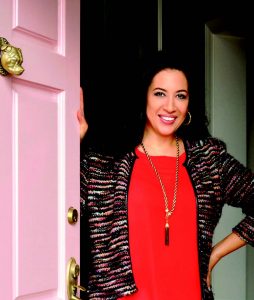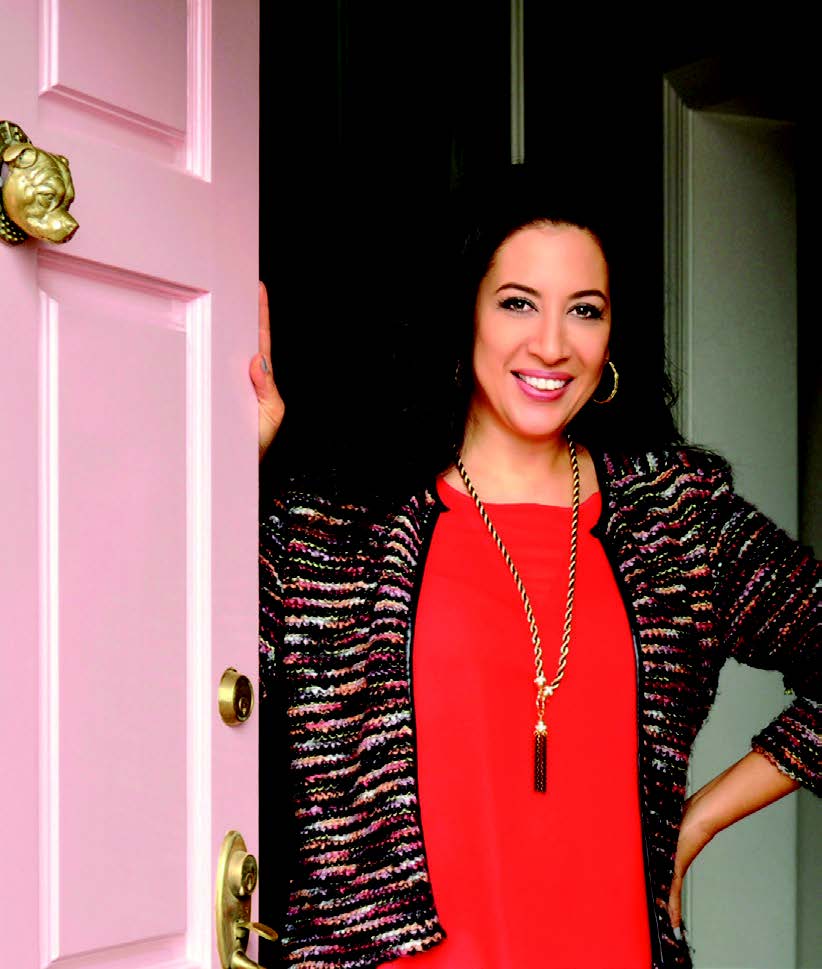 MAYA WILLIAMS DESIGN
818.854.6031
maya@mayawilliamsdesign.com
facebook.com/MayaWilliamsDesign
instagram/mayawilliamsdesign
As an Interior Designer with an overwhelming passion about what I do, I'm so delighted to be the new Calabasas Style Magazine contributing style writer. In each issue, it will be my pleasure to share my love of good design while providing inspiration and useful information. In future articles I'll dive into "what to expect before you remodel," "how to maximize design purchases," plus much more. I welcome interior design questions and I'll select a few to address in each issue. Please email your questions to: stylequestions@mayawilliamsdesign.com.
All the pictured items selected for this article can be purchased Through The Trade