Kourosh Rugs
March 1, 2018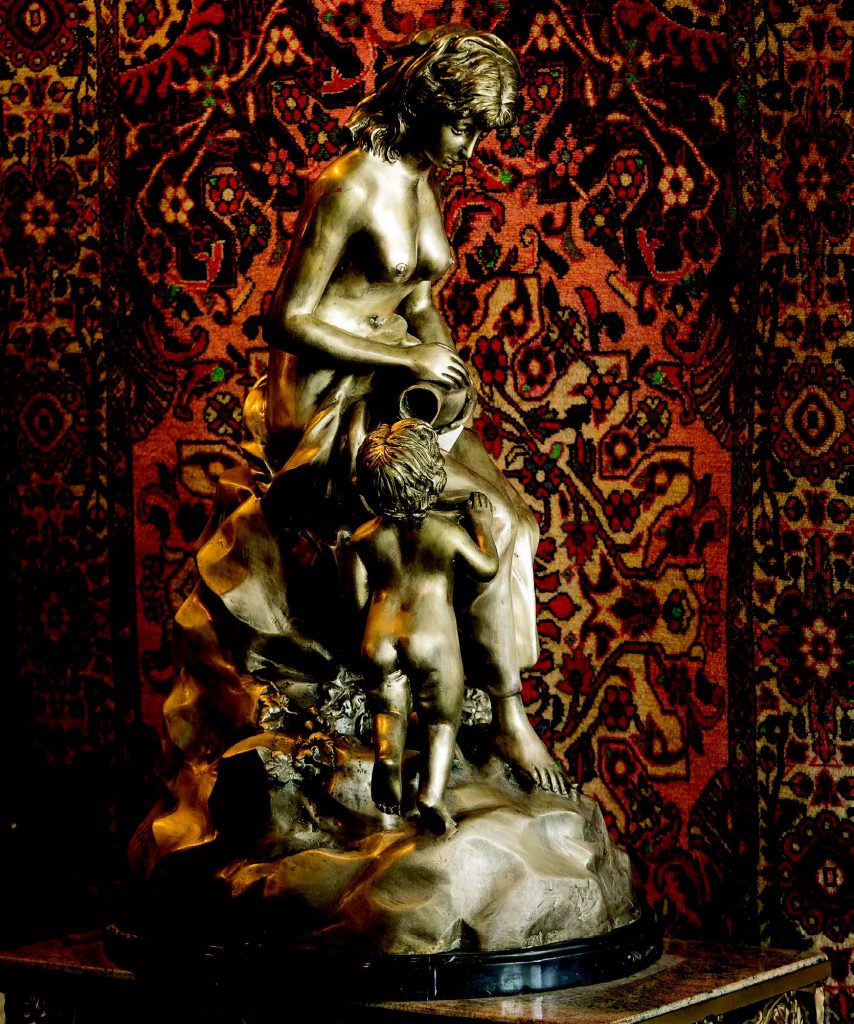 Originally from Tehran, Iran, Hashem Hosseini and his family have been selling distinctive Persian rugs for the past 130 years. They participated in this traditional industry in Tehran's Grand Bazaar and still maintain an integral connection to this old-world culture. Hashem's desire to expand outside of Iran brought him to California to carry on the family legacy. As a fourth-generation Hosseini, he now runs the Woodland Hills location, bringing his brother Reza's successful business in Europe and Canada to Southern California.
What child hasn't dreamt of flying on a magic carpet through moonlit skies? The real magic in these rugs is clearly the incredible craftsmanship. Each rug's life cycle is nearly as fascinating as its beauty. Every rug takes at least two artisans anywhere from six months to five years to complete. From the time the sheep is sheared to the final stitches, nearly 40 people have participated in the rug's artistic creation, which includes dying the wool, designing the look, redrawing the design to actual size, and meticulously weaving each piece.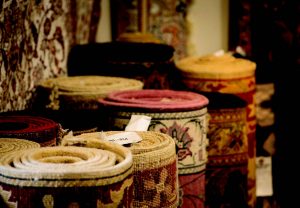 The entire process deeply inspires Hashem, who contemplates each rug's flight through dozens of hands, from sheep shearers and weavers to sales agents and shippers before ending up in his gallery en route to a permanent home. "We like to think of these items as art," says Hashem, "because they're an expression of a people, a variety of designs that have many different meanings and symbols. These carpets are most precious because of the time and material used to make them." Since the sanctions with Iran were lifted six years ago, his customers have been able to get exactly what they want instead of relying on inventory already in the U.S.A.
Drawing on the colors of nature itself, a Persian rug can instantly change the ambiance of any room. The collections at Kourosh Rugs range from vintage rugs and brightly colored Heriz style to primitive Gabbeh patterns created by Ghashghai nomads from the Parsi province in the southwest of Iran and intricate Sarouk carpets crafted in central Persia in the village of Sarough. These carpets are usually red or blue, made in different patterns, and contain a centrally placed medallion and distinct defined border. The wool used is of high quality, thick, and durable. Every rug usually portrays a unique story, woven intricately into each design. Whether your taste runs toward modern or traditional, you'll find a wide range of rugs, antiques, and contemporary pieces at Kourosh Rugs to help turn your home into a castle.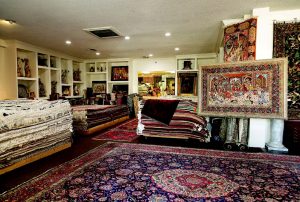 A major exporter of Persian carpets to North America, Kourosh Rugs manages over 80% of the imports through its Toronto and Woodland Hills, California, locations. The company also enables the public to buy antiques, fine carpets, and works of fine art online. The store repairs and cleans your rugs utilizing special machines that help maintain the carpet's original structure. Kourosh Rugs is open seven days a week from 10:00 a.m. to 7:00 p.m. If you're looking to add a little magic to your home or office, it's a great place to start.
22540 Ventura Blvd.
Woodland Hills
818.272.9611
kouroshrugs.com
instagram.com/kouroshrugs