C Style: Living It Up in 2022
January 15, 2022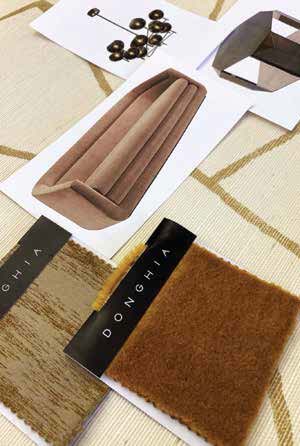 With hopes running more optimistic for a better year in 2022, the optimism is seen in design as well. Here are some trends that we are sure to see in 2022.
We are embracing color again
Neutral and natural hues never go out of style, but color, glorious color, is reemerging again. Color is still being inspired by nature but with a slight retro vibe. Reds, oranges, and yellows are back, but they are not being used in the same heavy Spanish style of the 90s. They're in the more natural terracotta family tone. I have been using these colors in a very fresh, organic way, mixed in with light and taupe neutrals. Together, they harmoniously evoke a very cheery feel. In addition, even bolder and more electric colors are highlighting rooms. Just as neon colors have been incorporated into fashion in the last couple of years, high-hue colors are also popping up in interiors. Chartreuse has replaced emerald green, and canary yellow has replaced cream. These can be used as dramatic accents to really add life to a space.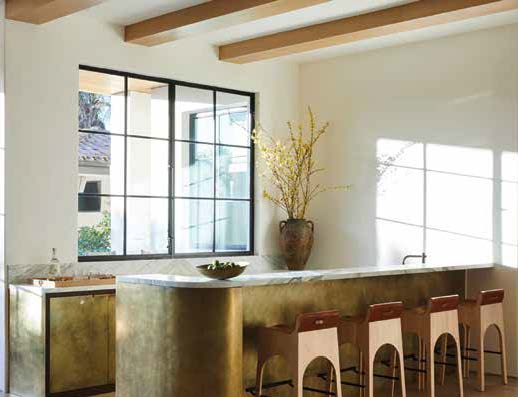 Spaces that show personality
Avoid spaces that lack personality or look like carbon copies of every other space. Even the smallest spaces are being personalized and designed to reflect your life and interests instead of a cookie-cutter design. Through my design process, I focus on getting to know my clients and their interests right from the start so that we can really customize their space.
Homes that are global
The lack of travel has inspired us to bring travel to our home to transport us to our favorite places. Whether it's Asian, European, or tropical, you will see this trend in furniture styles and textiles as well.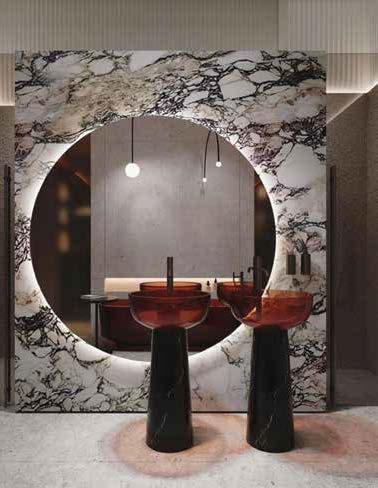 Contemporary is still the prevailing style
My clients are wanting a contemporary designed home, but I am noticing more and more modern designs with fantasy elements moving in. I'm not referring to a modern Jetsons home quite yet, but rather to certain characteristics in design that create a futuristic look to a space. Some aspects of this style might include overscale, abstract wallpaper that looks almost galactic or very minimalist bathrooms with plumbing in unexpected colors and creative lighting that highlights them to give them a space-age look. We all may not be able to launch ourselves into space (or want to) like Elon and Bezos, but really minimalist designs can create that space-age look for us in our own homes. It may not sound cozy for a bedroom or family room, but this style really can lend itself to a soothing, relaxed feel for kitchens and bathrooms, especially since more and more clients want their kitchens to look less like a kitchen and more like a room.
Even the shapes of fur niture have a roundness or futuristic look to them—it's very Pierre Cardin-like of the 70s, with geometrical tables and rounded C-shaped chairs and sofas that comfort and cuddle you. One of my new favorite chairs is the Embrace Chair! The curved and rounded styles are also incorporated into architecture as well. Get ready for rounded islands, rounded stone edges, and other cabinetry and millwork with some curvy edges.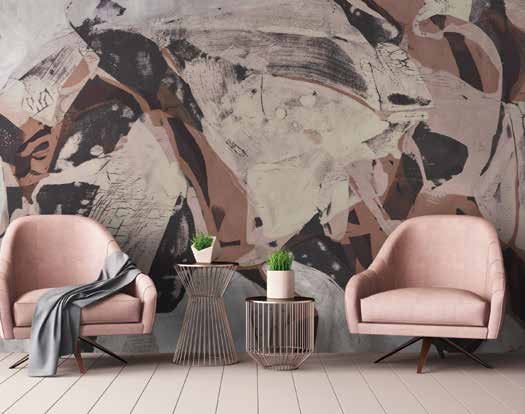 Building materials with an edge
What I've consistently seen recently is stones and tile with really interesting shapes or raised surfaces. When it comes to kitchens and baths, really high-end, beautiful Italian laminates with texture and color have gone into my last few projects and turned out beautifully.
Eco-friendly is bigger than ever
More and more clients are asking for me to get them well-versed in sustainable and safe materials when it comes to home and furnishings. My clients want to live safely and use products that are good for the earth and love the advantages they have to their own well-being. It's a win-win. Sustainable materials can reduce the expenditure on utilities and provide owners with a higher return on their home investment. And with everything we've been through, we all want to reduce the number of pathogens that can spread in the home. There are stone materials that reduce pathogens and air purifiers that improve air quality and many more eco-friendly home products hitting the market.

So, happy New Year! Embrace 2022, and live it up in style.