C Style: Advantages of Hiring an Interior Designer
October 3, 2019
Sadly, for many people, the idea of hiring a designer comes with concerns and intimidation instead of what should be great excitement. Questions may arise. Will a designer listen to me or force their aesthetic on what I want? Will they deliver, be reliable, and be professional? And of course this one: Will it cost me a fortune?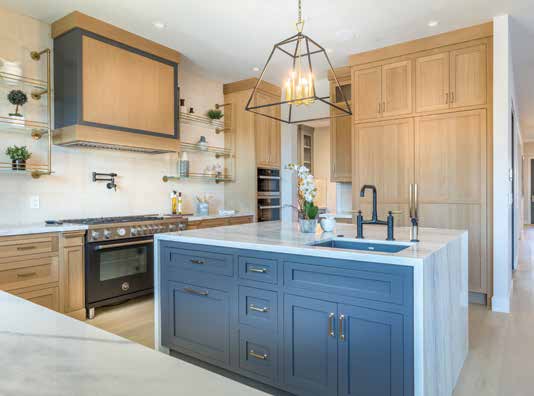 These concerns may lead people on the fence to try and do it themselves, which often leads to confusion, costly mistakes, frustrations, and ultimately, a room or rooms that fall short of the reason the project was started in the first place. Causing disappointment with the whole design process. I completely understand the concerns and sympathize. I've heard so many unpleasant stories and will do my best to alleviate these fears.

So, let's explore whether hiring a designer is the right thing for you. A professional designer is much more than a creative force that's going to beautify your home. It really is a multidisciplinary practice, and designers wear many hats. The value a designer brings to clients is truly priceless.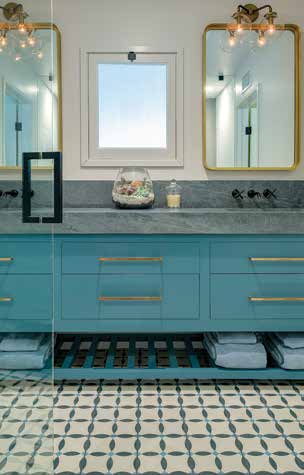 One of the biggest things that stops people from hiring a designer is the fear of it being costly. So, let's address that right off the bat. I'll be honest: Hiring a designer is not inexpensive. And frankly, it shouldn't be. If you are looking for a deal or a bargain, you may not be ready for a designer quite yet. Think of it as an opportunity to drastically elevate your lifestyle. Designers have different ways they charge, but as the saying goes, "You absolutely get what you pay for." So, avoid anyone inexperienced who submits the lowest bid just to get the job. That's where the horror stories that give the design profession a bad name come from—argh!! That said, many designers sell furnishings below MSRP, so professional designers can actually benefit you financially. And professional designers can design and create the proper upgrades that can raise the value of your home. They avoid costly mistakes and, respectfully, keep you on a set budget. Designers know all the hidden costs, so there are no surprises. And mostly importantly, experienced designers save you a lot of precious time—which is priceless.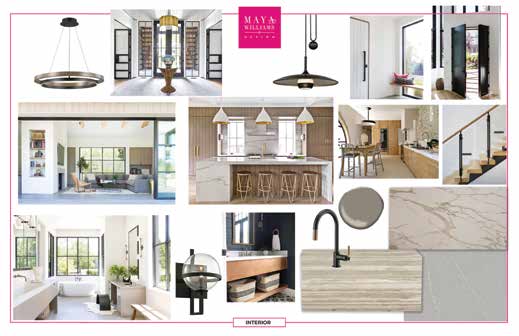 My designer peers and I take the whole-home approach. We know construction, building details, and the proper language to speak when it comes to architects and contractors. This is crucial in managing time and money. An action plan is created so that nothing is amiss. We are well versed with building materials and exactly which issues need be addressed before we even embark on furniture.

Within that whole-home approach, with a trained eye, designers see the overall picture. We create a look for the entire home that is cohesive. With years of training in project management, experienced designers coordinate every detail to complete projects that are done properly. Our jobs are hectic and demanding, and you can't imagine how much coordinating, specifying, scheduling, organization, and yes, troubleshooting goes on behind designing just one room of a home, let alone an entire house. Designers take all of that on for you so you are never subjected to the blood, sweat, and tears. We are your problem solvers.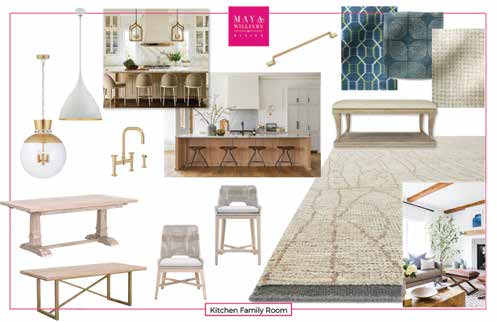 The right designers never shop online or from discount furniture stores. Professional designers have hundreds, if not thousands, of trade sources with top-of-the-line vendors so that you get a one-of-a-kind bespoke look that not only looks perfectly curated but is also top quality. These are sources that are not available to the public, so you'll never have that moment when guests show up to your home and realize they've seen your entire living room in a big-box retail store catalog. Great designers give you the swoon-worthy wow factor.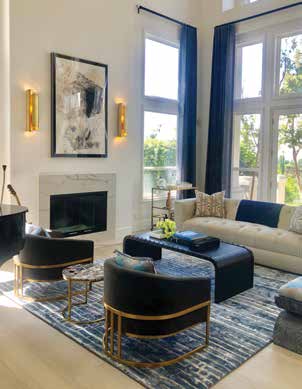 When you embark on the journey with a designer, it's a very personal process. Greats designers create an "experience" for you. If you don't know what you want, designers help you dream it up. Designers are experts at bringing out their clients' tastes and elevating them to a whole other level. The clients I work with also treasure the educational journey of learning about the art, textiles, and master craftsmanship of what goes into creating their new spaces.

When your environment is beautified, it positively effects your entire well-being. The transformation pays for itself. My favorite moment on every project is the reveal, when I walk with clients through their completed new space for the first time. There is nothing more blissful than being able to take part in that special moment when dreams became reality. That's why we always open the door with Kleenex and champagne.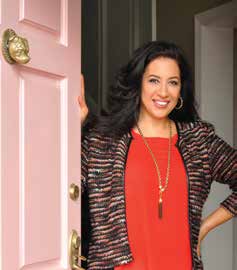 MAYA WILLIAMS DESIGN
818.854.6031
maya@mayawilliamsdesign.com
facebook.com/MayaWilliamsDesign
instagram/mayawilliamsdesign