Southern California Sinus Institute
September 3, 2018
HELPS PATIENTS REDISCOVER THE BREATH OF LIFE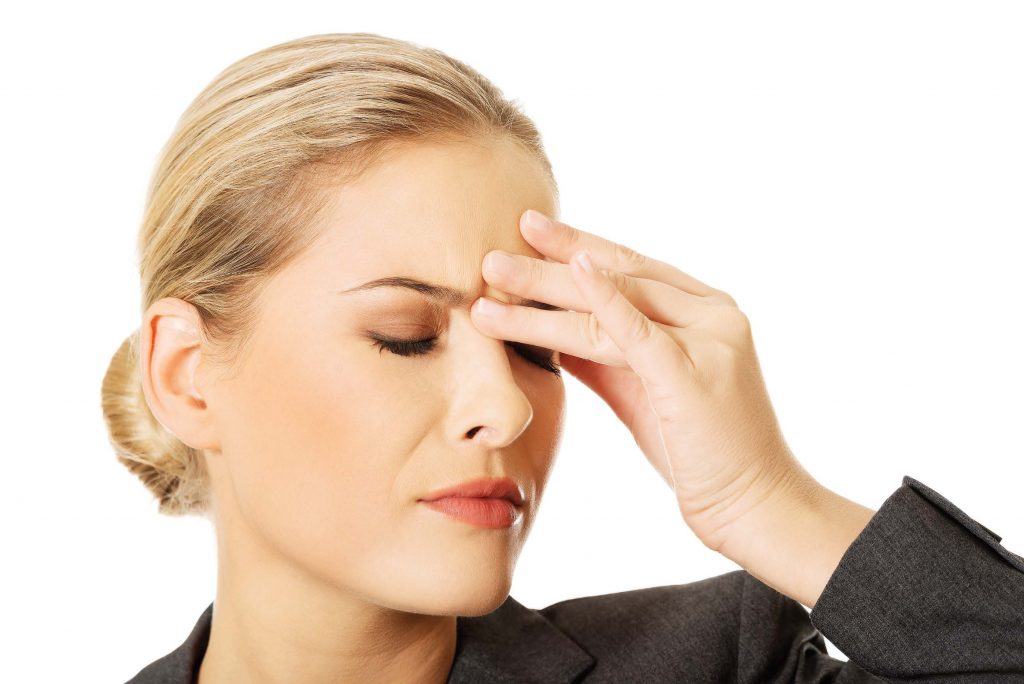 From the moment we take our first breath, the importance of healthy sinuses and lungs remains clear. Dr. Alen N. Cohen, MD, FACS, FARS, and the Southern California Sinus Institute help patients maintain sinus health throughout their lives.
A premier center in West Hills, the Southern California Sinus Institute specializes in minimally invasive, office-based and outpatient surgical procedures to relieve nasal and sinus obstruction, recurrent sinus infections, and sinus headaches. They treat a variety of nasal conditions from deviated septum to chronic sinusitis and polyps.
"Early in my career, I realized that patients were being given the runaround with various antibiotics, nasal sprays, antihistamines, decongestants, and oral steroids for their chronic nasal congestion, sinus pressure/pain, sinus headaches, and recurrent sinus infections with no solution or cure in sight," says Dr. Alen Cohen. "So, I developed this center as a one-stop shop to determine the cause of their problems with various sinus CT scans, scopes, and allergy tests." He vows to fix his patients' problems once and for all with minimally invasive, office-based and/or surgical procedures.
Dr. Cohen is a board-certified otolaryngologist (a physician who treats ear, nose, and throat and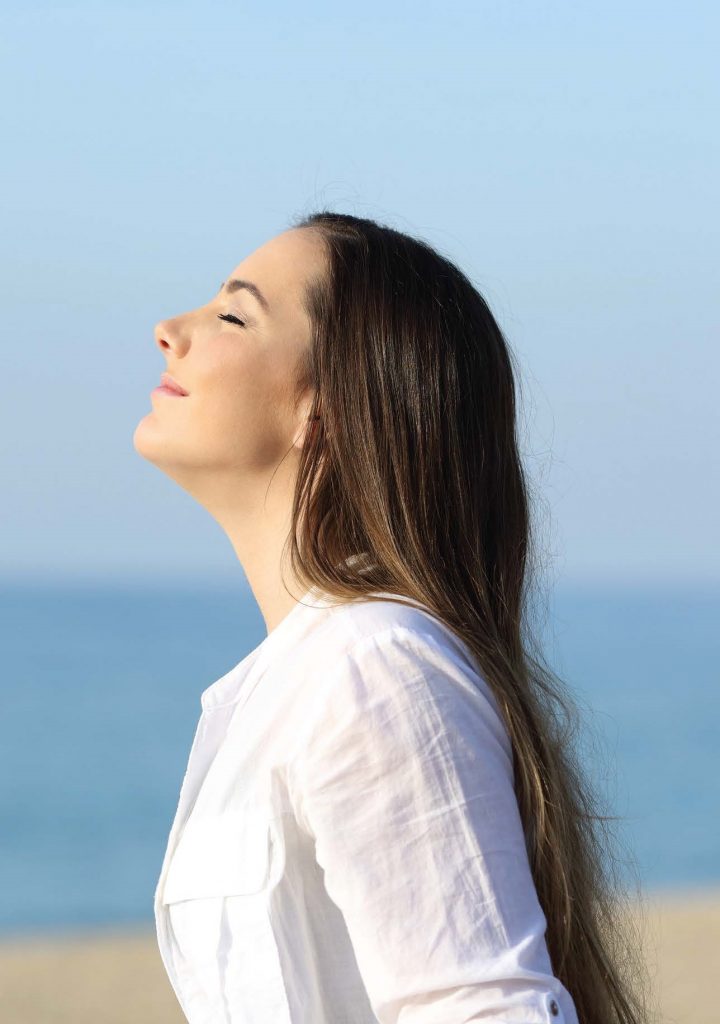 related structures of the head and neck) who primarily specializes in rhinology (nose and sinus disorders). He is a Fellow of the American College of Surgeons (FACS) and the American Rhinologic Society (FARS). The doctor is on the clinical faculty at UCLA and has been chief of surgery at West Hills Hospital and Medical Center since 2013. He is also CEO and founder of the prestigious C/V ENT Surgical Group, with offices in Encino and West Hills and one opening soon in Westlake Village.
One of a dozen designated Sinus Centers of Excellence nationwide that trains other ENT doctors in the art of in-office Balloon Sinuplasty™, the Southern California Sinus Institute offers a full range of sinus care, from allergy testing to sinus CT scans. Dr. Cohen has performed more sinus balloon procedures than anyone in Los Angeles, so patients come from miles and miles away for his expertise in this and complicated revision cases. Those plagued with recurrent or chronic sinusitis can receive speedy relief with Balloon Sinuplasty, a minimally invasive, in-office technique. Tiny balloons are placed in the sinus openings and inflated for just a few seconds and then removed to permanently expand the sinus pathways. Dr. Cohen's in-office Balloon Sinuplasty is done under local anesthesia, needing essentially no recovery time.
It is crucial to breathe through the nose. Even yoga instructors recommend nostril breathing, which moistens and warms the air to make it better received by the lungs.
Another popular procedure at the Institute is turbinate reduction for those suffering from such sinus conditions as chronic nasal congestion, sinus headaches, sinusitis, and even snoring and sleep apnea. The turbinates, which are bony shelves within the breathing passages, filter and humidify air as it enters the nostrils. When functioning properly, the turbinates screen out dirt, pollen, allergens, and other airborne irritants before they reach the lungs. Patients with enlarged or inflamed turbinates can suffer from chronic nose and sinus congestion, recurrent sinus infections, facial pain, and discomfort. Turbinate reduction helps clear the air.
The Southern California Sinus Institute offers a range of services, including Balloon Sinuplasty; deviated septum repair; turbinate reduction; 30-second sinus CT scanning/imaging; minimally invasive nasal and sinus image-guided endoscopic sinus surgery (MIGSS™); allergy testing; and nasal and sinus cultures. In today's increasingly hectic lives, it's even more crucial to tune out the world for seven to eight hours each night with restful sleep. Many affected by chronic snoring and sleep apnea can benefit from a variety of procedures offered by Dr. Cohen.
Dr. Cohen has been named a Castle-Connolly Nationwide Top Doctor since 2017 and a Los Angeles Magazine Super Doctor since 2013 and holds a clinical professorship at UCLA, where he instructs the next generation of otolaryngologists. The renowned doctor remains at the forefront of his field as he continues to offer patients at the Southern California Sinus Institute the chance to breathe easier.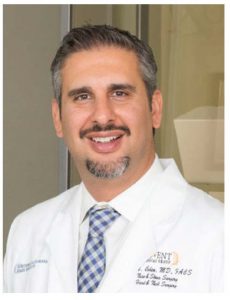 Alen N. Cohen, MD, FACS, FARS
Southern California Sinus Institute
7345 Medical Center Dr., #510
West Hills
818.888.7878
socalsinus.com