Restore the Health and Beauty of your Smile
January 2, 2018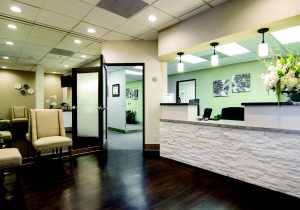 Smiling is clearly one of our most expressive ways to communicate positive feelings. All  parents long to see their baby's first smiles. Even animals, from puppies to chimps, are believed to possess the capacity to grin.
What lies beneath each smile also reflects well-being. Good oral health can affect the entire body. Inflamed gums provide a breeding ground for harmful bacteria, which can spread from mouth through body, disturbing teeth and gums, and a person's entire immune system. It is crucial to get a regular check-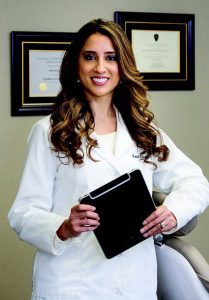 up from a board-certified periodontist who can evaluate plaque level, bone structure, and other symptoms related to periodontal disease. Problems identified sooner rather than later can nip both mouth and systematic issues in the bud.
One of the major causes of gum recession is periodontitis, an oral disease where certain bacteria attack gums, resulting in bad breath and inflammation that can undermine health. Signs of periodontal disease include swollen or receding gums, continual bad breath, bleeding during brushing, and loose teeth. In numerous studies, bacteria and inflammation caused by periodontitis have been linked to cancer, cardiovascular disease, and even Alzheimer's disease.
Regular check-ups with a periodontist like Dr. M. Natalie Dianati can help keep your gums in line. Possessing a Bachelor of Science degree in Neuroscience from the University of California, Los Angeles (UCLA), Dr. Dianati graduated with DepartmentalHonors. She received her Doctor of Dental Surgery at UCLA School of Dentistry with dental-board scores among the top 1% in the nation. She is a member of numerous dental associations, including the American Academy of Periodontology, Academy of Osseointegration, California Society of Periodontists, California Dental Association, and American Dental Association, and is certified by the American Board of Periodontology.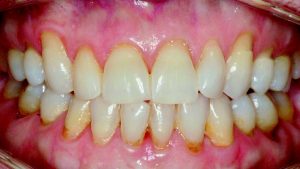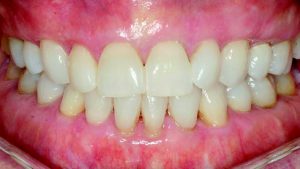 Historically, once gums receded, treatment generally consisted of painful practices involving scalpels, tissue grafts, and invasive surgery. Fortunately, today, there are other options, and Dr. Dianati can provide relief for receding gums utilizing the revolutionary, minimally invasive Pinhole Surgical Technique (PST™). Invented in 2006 by Dr. Chao, the procedure involves creating a tiny pinhole to enable specially designed instruments to glide the gum over the receded part of the tooth without cutting. It is far less painful than previous techniques and requires shorter recovery time.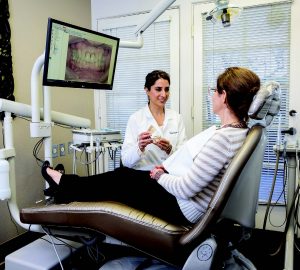 Dr. Dianati trained with Dr. Chao in Los Angeles and is certified to perform The Pinhole Surgical Technique (PST™). Once gum recession occurs, the root structure of the tooth becomes exposed, leading to tooth decay and other dental problems, as well as an unsightly looking gum line. Dr. Dianati and Smile Bright Periodontics can help restore the beauty beneath your smile, resulting in a healthier mouth and body.
M. Natalie Dianati, DDS
Smile Bright Periodontics
28040 Dorothy Dr., #102
Agoura Hills
818.584.1841
smilebrightperio.com
By Lori Berezin
Photography by Marvin Steindler