MOVE! 2019
January 3, 2019
The best places for you to stay

FIT & FABULOUS

this year.
---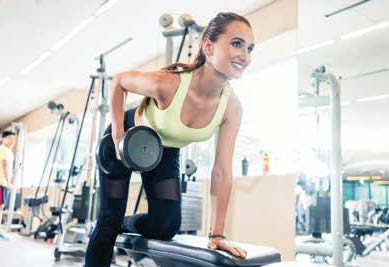 AGOURA HILLS/CALABASAS COMMUNITY CENTER
27040 Malibu Hills Rd., Agoura Hills
818.880.2993 | ahccc.org
Want to work out without stretching your budget? The Agoura Hills/ Calabasas Community Center features a gymnasium with basketball, volleyball, and badminton courts; a full-service fitness studio; a dance and exercise studio; and a 35-foot indoor rock-climbing wall. The fitness studio features professional workout stations, adjustable treadmills, step machines, elliptical machines, a calisthenics area, and an extensive collection of free weights. The dance-exercise room is home to many different fitness and aerobic classes including Yoga and Cardio Kickboxing! They offer affordable pricing with Drop-In Open Athletics and no annual contracts. Try a free 21-day trial!
---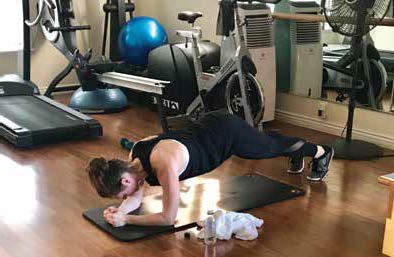 BETTER BODY PILATES FITNESS
22315 Mulholland Hwy, Calabasas
818.224.4734 | betterbodypilates.com
Better Body Pilates & Fitness has been part of the Calabasas community for over 19 years. Many of their original clients continue to work out there – and for good reason. This cozy studio has everything you need to achieve your physical fitness and health goals. They have a fully-equipped Pilates studio with private, semi-private, and group instruction. They also provide extensive cardio training and group fitness classes to achieve a complete workout. All their instructors have years of experience and are also equipped to help mature and middle-age athletes with sports injuries to regain their strength and flexibility using low impact Pilates, stretching, and yoga conditioning.
---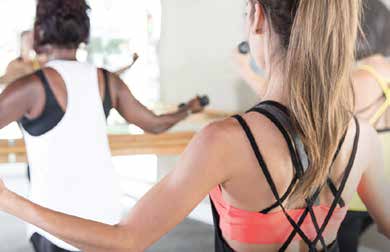 PURE BARRE
21728 Ventura Blvd., Woodland Hills
818.712.0353| purebarre.com/ca-woodlandhills
Pure Barre offers transformative barre classes for experienced athletes, barre beginners, and everyone in between. With experienced trainers to help guide you through the moves, you are guaranteed to achieve all of your fitness goals. Every class includes low-impact exercises that help you strengthen and tone the abdominals and gain flexibility without fear of injury. While each class follows a familiar flow, Pure Barre sessions are always exciting thanks to their endless variety of motivating music and invigorating exercises. Try your first class free and start your transformation today!
---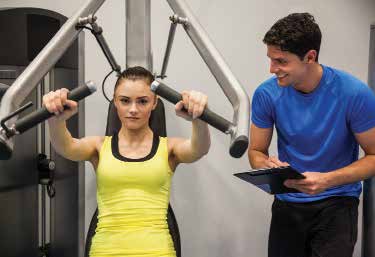 CALABASAS ATHLETIC CLUB
AT CALABASAS COUNTRY CLUB
4515 Park Entrada, Calabasas
818.222.8111 Ext. 122 | calabasasgolf.com
Calabasas Country Club offers a world-class health and fitness complex featuring personalized service, unparalleled fitness programming and state-of-the-art equipment. This 6,000 square foot facility has it all — cardiovascular equipment with personal viewing screens, strength training, a free weight area with Olympic barbells, a functional training center, an indoor group cycling studio, and a state-of-the-art Pilates studio. Their elite group of Motivators™ offer a proprietary M.A.P.™ (Measurement Analysis Plan) to get people to their fitness destination. They also offer 25 group fitness classes including Yoga, Pilates Mat, Bootcamp, Spin, and more!
---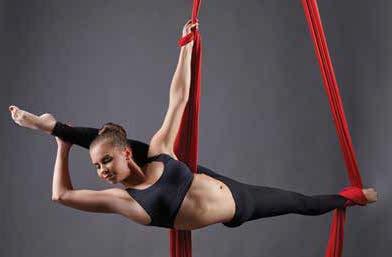 DANCE DIMENSIONS
23241 Ventura Blvd., Woodland Hills
818.999.3262 | mydancedimensions.com
Dance Dimensions Performing Arts Center is now offering adult classes in Aerial Hammock, Hammock Yoga, Aerial & Bungee Harness, Silks, and Trapeze for a fun way to exercise, strengthen, and center your whole being! These classes allow you to access poses not accessible on the floor with zero compression as you move through the air. Come experience the thrill as you float, spin, swing, invert, and fly! Learn a wide variety of basic tricks and skills all designed to gain strength and improve flexibility. Beginner classes are offered in a safe studio environment.
---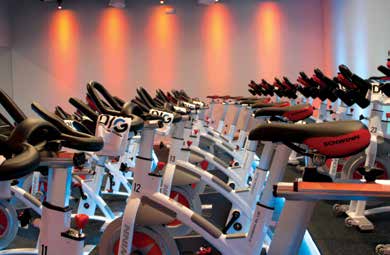 DIG CYCLE
5727 Las Virgenes Rd., Calabasas
747.900.1344 | digcycle.com
Dig Cycle is Calabasas's premier state of the art location for indoor cycling and TRX/HIIT/Sculpt strength training. They offer an amazing amphitheater-style studio with lighting and sound designed by a team that has worked for NASA (seriously) and pair that with the most inspirational team of instructors you will find in the region. Part theatre, part nightclub, part sanctuary – every element of the experience is designed to help you lose yourself in their calorie-crushing, low-impact aerobic workouts that will lift your mind, body, and spirit. New members receive a free cycling class, TRX class, and a free $50 gift certificate.
---