Health Check
January 2, 2019
Physician and Health Care Provider Directory 2019
Good health and well-being are our most important resources. Without them, nothing else matters. Fortunately, we live in an area where we have access to some of the best hospitals, doctors, dentists, and heath care professionals in the country, dedicated to helping us achieve the health and wellness goals for ourselves and our families. Calabasas Style is proud to present you with this medical resource guide to help you learn more about some of the great medical professionals living and working in our community. As we enter into a new year, we hope that you will find this resource guide helpful on your healthy and happy journey!
---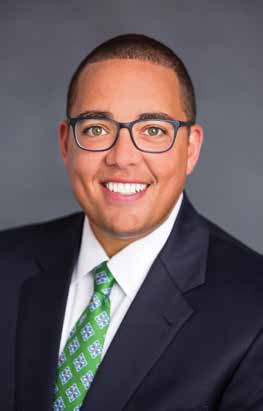 WEST HILLS HOSPITAL & MEDICAL CENTER
Mark Miller | Chief Executive Officer
7300 Medical Center Dr., West Hills
818.676.4000 | westhillshospital.com


West Hills Hospital and Medical Center welcomed Mark Miller as the new CEO this past December, where he will oversee 450 expert physicians and a staff of more than 900 people that bring outstanding service to every bedside.

Before accepting the position at West Hills Hospital, a Hospital Corporation of America (HCA) facility, Mark Miller held several other HCA executive positions, with a focus on quality and patient satisfaction, service line development, and physician and employee relations. Most recently, he served as COO of Grand Strand Health in HCA's South Atlantic Division, and before that, he spent two years as CEO at HCA's Lake City Medical Center in Florida. Miller also served in the West Florida Division of HCA as the COO of both Northside Hospital and Largo Medical Center and as an associate administrator of Chippenham and Johnston-Willis Hospital in Richmond, Virginia.

Miller received his bachelor's degree in business administration from Middle Tennessee State University and earned two masters degrees, in business administration and health administration, from Georgia State University. He is excited to take on this new role as CEO. In his spare time, Miller enjoys coaching youth sports teams and has been involved with many community organizations, such as chambers of commerce and rotary clubs. He's also a proud member of the American College of Healthcare Executives and National Association of Health Services Executives.
---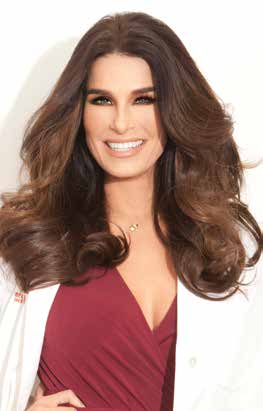 BELLA SKIN INSTITUTE
Anna Guanche, MD
23622 Calabasas Rd., #339, Calabasas
818.225.0117 | bellaskininstitute.com
Anna Guanche, MD, is a board-certified dermatologist and dermatologic surgeon specializing in cosmetic procedures. Her practice, Bella Skin Institute in Calabasas, is where she has assembled her "derm dream team" of professionals to care for the concerns of celebrities, CEOs, and supermoms. The state-of-the-art-facility is warm and engaging and provides clients with the most innovative procedures available to perfect skin. Bella Skin Institute is dedicated to combining medical science and cosmetic beauty to provide clients with customized treatments to meet their needs, from dermatology services to minimally invasive cosmetic procedures performed at the facility. Procedures include resurfacing, hair removal, Bella FX/Scarlet SRF and other laser treatments, platelet-rich plasma for collagen rejuvenation, Thermage CPT™, KyBella™ injectables for reduction of double chin, GuancheLift™ procedure for a noninvasive lift, Ultherapy for skin tightening, and the latest injectables for wrinkle reduction. Aesthetic services include microdermabrasion and dermalinfusion, dermaplaning, facials, and waxing.

General dermatology services include skin cancer screening and surgery and acne, rash, and eczema treatments. Dr. Guanche is a fellow of the American Board of Dermatology, was a member of the dermatology staff at UCLA Dermatology department for 13 years, and continues to teach UCLA residents in her office. Dr. Guanche and her staff approach their work with absolute joy and infectious enthusiasm, which is felt throughout the practice.
---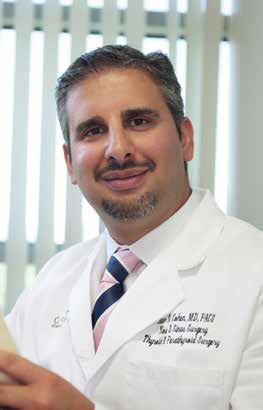 SOUTHERN CALIFORNIA SINUS INSTITUTE
Alen N. Cohen, MD, FACS, FARS
7345 Medical Ctr. Dr., #510, West Hills
818.888.7878 | socalsinus.com
Anyone who has suffered through the pain and discomfort of severe sinus infections knows just how debilitating they can be. The good news is that these conditions are not just treatable but actually curable now. Dr. Alen Cohen is a board-certified nose and sinus surgeon and assistant clinical professor of surgery at the David Geffen School of Medicine at UCLA. He is also the founder and director of the Southern California Sinus Institute (SCSI), which has become one of the premier sinus centers in Southern California. He has also been named a Los Angeles Magazine Super Doctor annually since 2013 and a national Castle-Connolly Top Doctor since 2017.

As such, thousands of patients have benefitted from Dr. Cohen's life-changing procedures, which include the medical and surgical treatment of patients with all nasal and sinus disorders, including nasal obstruction, deviated septum, environmental allergies, acute and chronic sinusitis, nasal polyps, and sinus headaches. One of the most common procedures Dr. Cohen routinely performs is the revolutionary in-office Balloon Sinuplasty™ procedure, for which he is one of the top three performers on the West Coast. This amazing procedure dilates the sinus openings with a balloon so the sinuses can drain, thus preventing sinus infections, and so the patient can breathe better. As such, patients routinely come to him from all over Southern California for management of their chronic nose and sinus problems and definitive relief.
---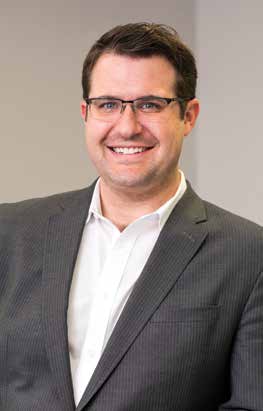 MATT HERSHCOVITCH, MD
Double-Board-Certified Facial Plastic & Reconstructive Surgeon | ENT/Head & Neck Surgeon
696 Hampshire Rd., #210, Westlake Village| 805.371.0004
7345 Medical Center Dr., #510, West Hills | 818.888.7878 | facebydrh.com
Renowned, double-board-certified, facial plastic surgeon Dr. Hershcovitch possesses the unique expertise to tackle a myriad of surgical procedures. Utilizing his years of training and deep knowledge of facial aesthetics and rhinoplasty (nose surgery), he creates natural results for clients throughout Calabasas, Hidden Hills, and West Hills. Dr. Hershcovitch guides each patient with care and understanding to make informed decisions and maintain peace of mind. Every aspect of this transformation, beginning with the initial consultation through the plastic surgery and subsequent recovery, is personalized. Dr. Hershcovitch is passionate about matching his patients' inner and outer beauty and continually creates subtle, natural results. From modern medical offices to a compassionate, professional staff, the doctor ensures that his patients feel supported throughout the entire process.

After completing his degree in nuclear engineering from the Massachusetts Institute of Technology (MIT), Dr. Hershcovitch pursued a medical degree from the State University of New York. He performed his residency training in head and neck surgery at the University of Cincinnati Medical Center and completed his fellowship from the prestigious Mittelman Plastic Surgery Center at Stanford University. He is double board certified by the American Board of Facial Plastic and Reconstructive Surgery and the American Board of Otolaryngology. He's been honored many times during his illustrious career. His work has also been published in numerous well-known scientific publications as he continues to present his research to the medical community.
---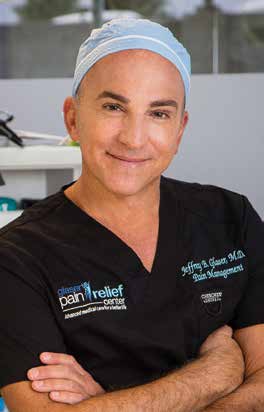 GLASER PAIN RELIEF
Jeffrey B. Glaser, MD, Interventional Pain Management
16311 Ventura Blvd., #518, Encino
818.501.PAIN (7246) | glaserpainrelief.com
Dr. Jeffrey B. Glaser is a UCLA-trained, double board certified, interventional pain-management physician specializing in the diagnosis and treatment of disorders which cause pain. Certified by the American Board of Pain Medicine and the American Board of Anesthesiology, Jeffrey B. Glaser, MD, has successfully treated thousands of patients suffering from conditions that cause pain, with minimally invasive techniques. Often, Dr. Glaser can help patients avoid painful, invasive surgeries which frequently have a long recovery time and don't guarantee pain relief. In addition to his outstanding credentials, Dr. Glaser is a highly sought-after speaker and receives repeated outstanding-recognition awards by professional societies, his peers, and his patients based on reviews and accolades. In fact, Dr. Glaser's name is all the buzz amongst the Hollywood elite who need and seek care for management of pain. A large focus of Dr. Glaser's practice is on spine-mediated pain due to conditions such as herniated discs, arthritis of the spine, spondylolisthesis, and failed back surgery syndrome. He also treats other conditions, including migraines, peripheral neuropathy, and complex regional-pain syndrome. Crucial to developing a comprehensive treatment plan is the initial diagnosis and work-up to determine the source of the condition causing pain. Treatment plans are usually multi-modal and may include minimally invasive procedures, medication management, physical therapy, and lifestyle modifications.

Dr. Glaser completed medical school at the prestigious Jefferson Medical College of Thomas Jefferson University and his internship and residency at the world-renowned University of California at Los Angeles. He resides in Calabasas.
---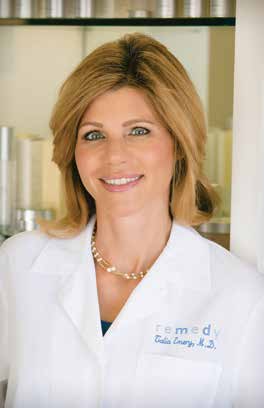 REMEDY SKIN + BODY
Talia Emery, MD, & Cristina Shallenberger, NP
22263 Mulholland Hwy., Calabasas
818.222.9797 | remedyskinandbody.com
What sets Remedy Skin + Body apart from other medical spas? It's the philosophy that when it comes to cosmetic treatments, less is often more. The team of medical practitioners at Remedy is known for a personalized, natural-looking approach to facial and body rejuvenation treatments, with the goal of providing the highest-quality expertise, service, and outcomes. Talia Emery, M.D., founded Remedy in Westlake Village in 2010, and demand for this approach led to the openings of Remedy Malibu in 2013 and Remedy Calabasas last January.

Dr. Emery prides herself on the long-standing relationships she has with her clients and the impeccable reputation she has with them. In addition to seeing patients, Dr. Emery is a certified speaker and trainer for Allergan, the makers of BOTOX® and Juvederm®, and is engaged to speak to and train physicians and their staff across the country.

Raised in Calabasas, Nurse Practitioner Cristina Shallenberger worked alongside renowned celebrity dermatologist Dr. Ava Shamban in Beverly Hills since 2010, specializing in medical and cosmetic dermatology and excelling in the use of injectables and an array of anti-aging lasers. In 2018, Cristina helped launch Remedy Calabasas and now brings the best of Beverly Hills cosmetic dermatology to her hometown.

Remedy was recently named a '"Top 50" practice by Allergan, a distinction given to the most-experienced aesthetic providers nationwide.
---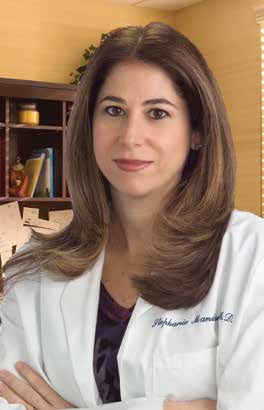 WESTLAKE WOMEN'S HEALTH SPECIALISTS
Stephanie Mandelman, MD | Board-Certified Obstetrics and Gynecology
1250 La Venta Dr., #101B, Westlake Village
805.496.0880 | stephanie-mandelman-md.com
Dr. Stephanie Mandelman has a unique approach to conventional medicine which includes traditional methods as well as the most modern solutions in all areas of women's obstetrical and gynecological health. Her priority is to use the most appropriate methods for the best healthcare for women of all ages while maintaining warm and caring relationships with her patients. Dr. Mandelman provides complete women's healthcare including obstetrics, surgical and office gynecology, infertility, and menopausal management. Her obstetrics practice is an intimate environment where patients receive the highest level of care for themselves and their unborn baby, with state of the art facilities and the most up-to-date prenatal testing. She also offers a full range of gynecologic services — from annual check-ups and routine Pap smears, to gynecologic problem visits and surgeries and treats all types of menopausal problems.

She is also one of the few locally-based, board-certified gynecologists performing the MonaLisa Touch procedure — a laser treatment for vaginal dryness and painful intercourse. She attended the Chicago Medical School and did her OB/GYN internship at UCLA and completed her residency training at the University of New Jersey (UMDNJ). She has been practicing since 1999 and started her own practice in 2006 in Westlake. She is currently active on staff at Los Robles Hospital in Thousand Oaks and West Hills Hospital. She is affiliated with Thousand Oaks Surgical Hospital and the Los Robles SurgiCenter.
---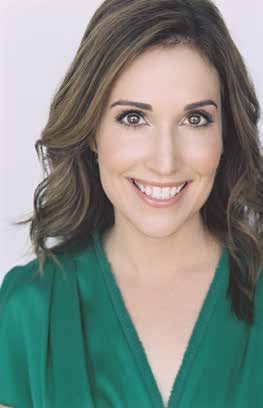 CALABASAS PEDIATRIC WELLNESS CENTER
Tanya Altmann, MD, FAAP
23586 Calabasas Rd., #107, Calabasas
818.914.4429 | calabasaspedswellness.com
Dr. Tanya Altmann is a UCLA-trained pediatrician providing personalized, concierge pediatric healthcare with an emphasis on integrative medicine, nutrition, and a healthy lifestyle. As a spokesperson for the American Academy of Pediatrics and an assistant clinical professor at UCLA Mattel Children's Hospital, Dr. Tanya has a broad understanding of the most recent medical developments. She is the author of several bestselling parenting books and is a child-health expert for numerous news programs and talk shows. With more than 20 years of experience helping families with everything from day-to-day health concerns to choosing the best preschool to gathering experts from around the country to solve unusual cases, Dr. Tanya is the go-to pediatrician in Calabasas, seeing children from birth through college. Her office offers comprehensive appointments, virtual visits, home visits, and 24/7 communication via email or text for today's busy families to reach their pediatrician when needed, even while traveling.

Dr. Tanya is pleased to announce the opening of Calabasas Pediatrics Wellness Center in January 2019 to provide child-centered health and wellness from pregnancy through college. In addition to top-notch pediatric medicine, the wellness center offers experts in a variety of fields, including lactation, nutrition, speech therapy, parenting, mental health, neurofeedback, and eating-disorder treatment. With many classes available, including labor and delivery, baby care, mommy and me, and tween/teen mindfulness, there is something for every family who desires to raise healthy, happy, well-adjusted, and successful children, teens, and young adults.
---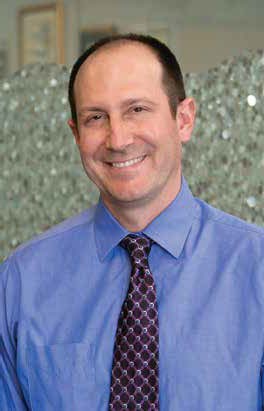 CALABASAS MED SPA
Lawrence Osman, MD
23659 Calabasas Rd., Calabasas
818.225.0122
18546 Roscoe Blvd., #306, Northridge
818.885.0455 | calabasasmedspa.com
Board-certified dermatologist and owner of Calabasas Med Spa, Dr. Lawrence Osman, has been treating patients for over 15 years. Having trained with some of the pioneers in the fields of dermatology and minimally invasive rejuvenation, Dr. Osman offers comprehensive treatments ranging from skin-cancer exams and acne treatments to lasers and injectables. With more than 25 years combined experience, Dr. Osman and his team at Calabasas Med Spa employ cutting-edge treatments, including minimally invasive liposuction under local anesthesia, noninvasive CoolSculpting body sculpting, and advanced facial rejuvenation. A recipient of the Health Beat Elite award, Dr. Osman helps maintain a high safety rating. The team is also a Black Diamond Provider of Botox, which places them in the top 1% of Botox cosmetic injectors in the entire United States. Dr. Osman earned his medical degree from the University of Southern California – Keck School of Medicine and completed his residency in 2002. Since then, he has received numerous awards, including the Physician's Recognition Award from the American Medical Association. He continues to serve the educational community on the faculty of UCLA. He also belongs to the American Academy of Dermatology, American Academy of Cosmetic Surgery, and many other esteemed medical organizations. Caring and meticulous, Dr. Osman and his colleagues offer minimally invasive, quality care. Believing less is more, the doctor employs his keen eye for aesthetics and expert training to provide optimal results specifically tailored to fit each individual patient.
---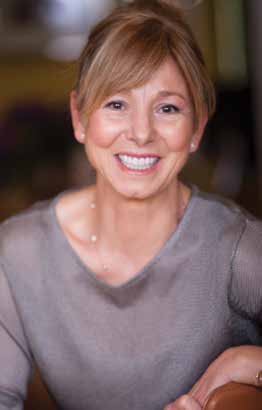 CALABASAS DENTAL SPA
Tania Baker, DDS
4937 Las Virgenes Rd., #203, Calabasas
818.880.5520 | calabasasdentalspa.com
Dr. Tania Baker is committed to eliminating the fear and anxiety that many patients experience when going to a dentist. She is the first dentist in the area to provide innovative "virtual reality" technology, where clients wear VR googles to immerse themselves in a calm and serene environmental setting while the dental procedure is being performed. The VR experience is a proven method to relieve patients' discomfort while reducing fear, anxiety, blood pressure, and pulse rate.

Dr. Baker successfully established her professional credentials and received her dental degree at Loma Linda University in 1990. With more than 30 years of dental experience, Dr. Baker takes great satisfaction in helping patients maintain optimal oral health with the most technologically advanced and minimally invasive procedures available. Her practice is devoted to holistic dental care to preserve natural teeth and to only use materials that work with the body to ensure overall wellness. Her services including teeth cleaning, teeth whitening, veneers, periodontal disease treatment, cosmetic dentistry, laser dentistry, dental implants, CEREC same-day crowns, oral cancer screenings, and innovative services for sleep apnea treatment. She also offers the Invisalign® procedure for adults looking for a way to straighten their teeth without metal braces or wires. If you have put off regular dental exams and procedures due to fear or if you are looking for a more holistic dental experience, you can schedule a no-cost consultation. Calabasas Dental Spa also offers a membership program with affordable dental plans for patients who do not have dental insurance.
---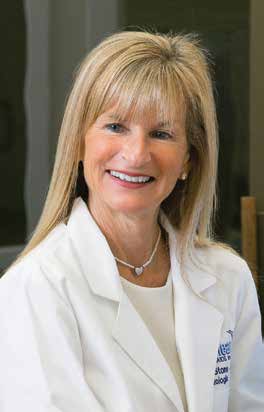 HEAR CLEAR HEARING AIDS, INC.
Iris Stone, AuD., FAAA, Doctor of Audiology| Diagnostic Clinical | Dispensing Audiologist
4764 Park Granada, #109, Calabasas
818.222.HEAR | 818.222.4327 | hearclearhearingaids.com
Iris Stone, AuD, FAAA, Doctor of Audiology, earned her degrees from New York University, St. John's University, and A.T. Still University in education, health administration, and audiology. She is a Fellow of the American Academy of Audiology, the Academy of Doctors of Audiology, and the California Academy of Audiology. She sits on the board of directors of the Calabasas Chamber of Commerce and was the United Chambers of Commerce San Fernando Valley's recipient of the 2016 Small Business Award and the 2017 Chamber of Commerce Chairmans' Award for service in the Calabasas community. Her clinical expertise is in diagnostic testing, including comprehensive audiological evaluations, tinnitus evaluations, and management with a specialty in hearing-aid fittings and rehabilitation. Her unique style is her ability to listen to the concerns of each individual and find a solution based on patients' budget acoustic, and cosmetic needs. Her focus is on her patients' lifestyles, always delivering thorough care with complete follow-up. Hear Clear Hearing Aids, Inc., offers a completely new approach to a hearing care facility. Appointments start on time and last as long as needed. Despite the fact that hearing loss is the third most common health problem in the country, technology has become so advanced that it is possible to restore a person's hearing almost 100% if they are properly diagnosed and fitted correctly with the right product. Dr. Stone uses state-of-the-art technology to test, counsel, and complete the needs of her patients, as well as provide the best quality care. Hear Clear Hearing Aids office is conveniently located on Park Granada across from the Commons at Calabasas.
---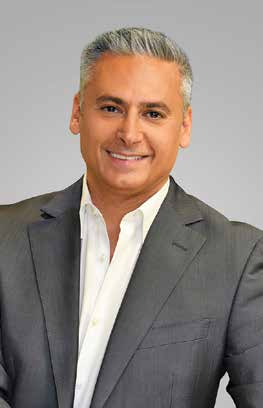 MOUNTAIN VIEW DENTISTRY
Sean Ebrahimian, DDS, FCOI
26560 Agoura Rd., #102, Calabasas
818.880.4023 | mountainviewdentistry.net
Dr. Sean Ebrahimian, better known to his patients as "Dr. E" graduated at the top of his class and received his Doctor of Dental surgery from the prestigious University of Southern California in 1997. He is the founder and owner of Sherman Oaks Dental Care, Pure Dentistry Children & Adults, Mountain View Dentistry, and Implants 4 Life. He takes great pride in the state-of-the-art offices, which are both comfortable and aesthetically pleasing. In order to better serve his patients he has spent many hours in continuing education, with special training in many aspects of dentistry.

Dr. E is trained in orthodontics; LANAP (Laser Assisted New Attachment Procedure) gum surgery; implants; and cosmetic dentistry. His vast knowledge allows him to give patients the most thorough and concise treatment. Dr. E has lived in Southern California for most of his life.

Dr E is happily married to his beautiful wife, Elizabeth, an attorney. They have three amazing children: Lauren, Jackie, and Aaron, and a sweet yellow lab named Bella. In his spare time, Dr. E enjoys spending time with his family, fine dining, working out, skiing, boating, playing basketball, and coaching Little League teams for both basketball and soccer.
---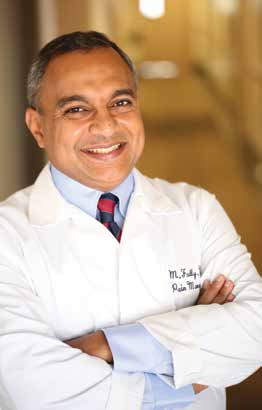 CALIFORNIA SPINE AND PAIN INSTITUTE
Magued R. Fadly, MD, QME
7325 Medical Ctr. Dr., #103, West Hills
818.225.0045 | CaliforniaSpineAndPain.com
Magued Fadly, MD, QME is an accredited fellowship-trained and board certified pain- management physician who has dedicated his practice to the diagnosis, treatment, and comprehensive management of pain disorders and pain disability. He completed his residency in anesthesiology at Yale University and obtained his accredited fellowship in pain management at the world-renowned Cleveland Clinic. Dr. Fadly established his pain management practice in the San Fernando Valley and for the past decade has become the community's choice for pain-management.

Dr. Fadly performs procedures involving the cervical, thoracic, lumbar, and pelvic regions. He treats spine pain and pain-related symptoms and is an expert on pediatric pain, bladder pain, and vulvodynia. He also treats patients suffering from fibromyalgia and migraines and all sports-related injuries. Dr. Fadly has remained dedicated to developing and teaching the most innovative pain management techniques, including the use of ozone revolution therapy to treat joint pain and the use of lasers for nerve ablations and percutaneous discectomy. His use of these state of the art practices means patients can return to their regular activities as quickly as possible. He has a recorded 95% personal success rate for pain relief within the first week of treatment and is dedicated in offering comprehensive pain care in a compassionate and nurturing environment. Dr. Fadly has been published in a range of academic journals and is the official educator of the Providence Tarzana Medical Center podiatry residency program for pain management and anesthesiology. He also lectures to multiple pain management fellowships throughout the country.
---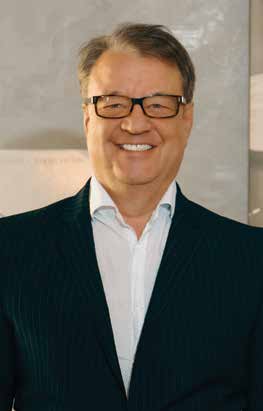 MALIBU CANYON MED SPA
David Vesco, MD
4937 Las Virgenes Rd., #104, Calabasas
310.903.2784 | malibucanyonmedspa.com
For nearly three decades, Dr. David Vesco, MD, has served as director for the Canyon Medical Center and Co-Founder of Malibu Canyon Medical Spa in Calabasas. The doctor incorporates his training in both internal medicine and surgery to help patients in such holistic areas as anti-aging, regenerative medicine, stem-cell treatments, sports medicine, neurology, and medical counseling. Since 2012, he has administered stem-cell and plateletrich plasma (PRP) treatments, which utilize one's own blood to stimulate healthy cell regeneration and healing, to more than a thousand clients seeking facial cosmetic rejuvenations and joint treatments. His specialties include stem-cell nano-fat grafting, radio frequency, PRP hair restoration, PRP face and lip rejuvenation, and Smart CO2 Laser technology for facial resurfacing.

Born and educated in Bulgaria, Dr. Vesco holds an impressive array of scientific, business, and scholarly achievements, including academic appointments at both the University of Michigan and University of California. He was the first medical doctor to recognize how hyperbaric-chamber oxygenation could benefit stroke patients. The doctor also wrote several highly regarded books and even coined the term "antioxidant." He has since based much of his research on the topical application of bioflavonoids, laying the foundation for a whole new generation of skincare products. His award-winning discoveries have also led to some of the world's most effective holistic skincare approaches utilized today at such innovative facilities as Malibu Canyon Medical Spa and beyond.
---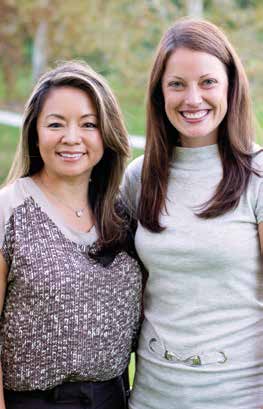 RUMACK-HARMER PEDIATRIC DENTISTRY
Elena Rumack, DDS & Lecia Harmer, DDS Owners
16542 Ventura Blvd., #506, Encino
818.943.8228 | encinotoothfairy.com
23622 Calabasas Rd., #119, Calabasas
818.222.4543 | calabasastoothfairy.com
Drs. Elena Rumack and Lecia Harmer met 10 years ago at UCLA Dental School and have been fast friends ever since. Both dental care providers are board certified specialists in pediatric dentistry and are co-owners of Rumack Harmer Pediatric Dentistry, in Calabasas and Encino.

Dr. Elena Rumack obtained her DDS degree from UCLA. After completing a residency specializing in caring for patients with special needs, she completed a second residency in pediatric dentistry. Dr. Rumack has been a lecturer and clinical instructor at UCLA for the past ten years. Affectionately called the "Tooth Whisperer" by parents, Dr. Elena is known for her gentle ways in treating children and comforting their parents. Dr. Lecia Harmer attended the University of Michigan and graduated with a B.S. in biochemistry with high honors. She obtained her DDS degree from UCLA, concurrently with a M.S. in oral biology. Dr. Harmer actively participates in many community outreach programs, both locally and internationally.

Both Dr. Elena and Dr. Lecia are known for their gentle way of putting children at ease when it comes to dental treatment. They strongly believe in preventive dentistry, focusing on nutrition, education, and positive reinforcement in a nurturing environment. To encourage early prevention of dental disease, both doctors encourage parents to bring their children in for their first dental visit by age 1, as recommended by the American Academy of Pediatric Dentistry.
---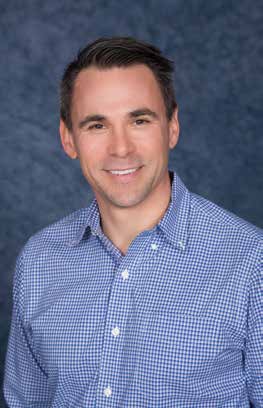 PAIR ORTHODONTICS
Jason Pair, DDS
23622 Calabasas Rd., #119, Calabasas
818.222.4543 | pairorthodontics.com
After graduating from UC Los Angeles with a B.S. in physiological sciences, Dr. Pair traveled north to dental school where he attended UC San Francisco. He then completed his orthodontic residency in 1999 at UCLA, where he was chief resident. His research project was published in the American Journal of Orthodontics & Dentofacial Orthopedics, the leading peer-reviewed journal in the profession. He has had multiple case reports published since that time.

Dr. Pair is a member of the San Fernando Valley Dental Society, where he was president for the year 2007. He is currently a peer review committee member. He is a lecturer and clinical instructor in the UCLA Orthodontics Residency Program. He is a member of the American Association of Orthodontists, the American Dental Association, the California Dental Association, and the Pacific Coast Society of Orthodontists. In addition to lecturing  at UCLA, he has lectured to the California Society of Pediatric Dentists, the California Dental Assistant Society and the San Fernando Valley Dental Assistant Society, the ROP program of Santa Clarita and at the University of Francisco Marroquin in Guatemala. He has participated in various volunteer dental organizations, traveling to Guatemala, Mexico, and Israel.

Dr. Pair is dedicated to creating beautiful and healthy smiles and offers orthodontic services for children and adults. He is proud to be associated with Dr. Rumack and Dr. Harmer, serving the community where he resides. Services include all forms of braces, the Damon System, Invisalign, and Surgical and accelerated orthodontics for children, teens, and adults.
---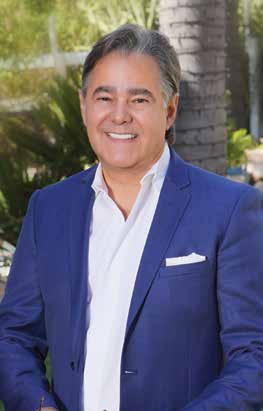 JOHN CHAVES, DDS
5312 Comercio Lane, #A, Woodland Hills
818.473.1134 | woodlandhillsdentist.org
9201 Sunset Blvd, # 609, West Hollywood
310.747.6534 | sunsetcenterfordentalexcellence.com
Dr. John Chaves graduated from Loma Linda University School of Dentistry in 1990. In 1991, he completed a post-doctorate general practice residency at Seton Hall University. Since then, he has completed thousands of hours of continuing education, completing residencies in cosmetics, implants, and TMJ-related studies. Dr. Chaves was the Southern California clinical director for Experdent Centers for Dental Excellence, a postdoctoral, continuing-education provider for dentists involved in teaching the latest technologies to dentists. He is a co-founding member of four different associations in dentistry. He is a nationally and internationally recognized cosmetic dentist. He has been featured on national television, including HBO, Comedy Central, The Leeza Gibbon's Show, and The Tony Danza Extreme Makeover Show. He has been featured in National 1-800-Dentist ads and other national dentistry related television segments. Dr. Chaves has been awarded multiple diplomates and fellowships in various fields of dentistry.

Patients see Dr. Chaves for a variety of reasons, including complete smile makeovers; mini-smile lifts; all phases of restorative, reconstructive, laser dentistry; bridges; porcelain veneers; Lumineers; implants; Invisalign; Zoom whitening; and sleep-apnea treatments.

Dr. Chaves maintains two general, cosmetic, and comprehensive reconstructive dental practices in Woodland Hills and West Hollywood.
---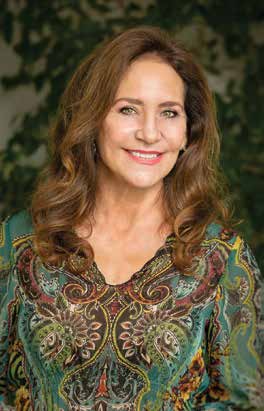 WESTLAKE BODY CONTOURING
& WELLNESS CENTER
Dianne Lalena Sandberg, DC.
30423 Canwood St., #205, Agoura Hills
818.852.7352 | westlakebodycontouring.com
Dr. Dianne Lalena Sandberg, owner of Westlake Body Contouring and Wellness Center, specializes in photobiomodulation/photomedicine and is currently the only leading specialist in Southern California using high-level LED therapy. This technology was originally founded by NASA to treat wound healing for the military by increasing collagen and elastin and decreasing inflammation. It was recently discovered that this noninvasive LED treatment is highly effective in liquefying fat from inside the cells. Many patients have seen amazing results when treated for fat reduction and body contouring, where patients can lose two to seven inches with their first treatment with no downtime. The treatment is also effective for facial rejuvenation and in treating youth acne.

Dr. Dianne also treats patients who suffer from diabetic neuropathy, neuropathy, postsurgical incision healing, rheumatoid arthritis, osteoarthritis, and chronic joint pain. She is also one of the few concussion experts in the Valley and has had tremendous success treating athletes by using this LED technology. In addition to treating athletes, she has treated many celebrities in the community. Dr. Dianne obtained a B.S. in Education from Louisiana Tech University and a B.S. in Kinesiology from UNLV, leading her to an MD degree from UCLA. She obtained her Doctor of Chiropractic degree from LACC and has been a treating chiropractor for 19 years. She is married to Dr. Jim Sandberg and has a 16-year-old son, James Bo. Dianne enjoys watching her son play hockey and spends her spare time as a wish granter for Make-A-Wish Foundation.
---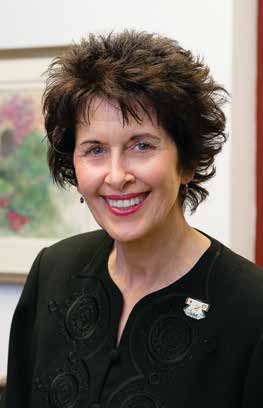 CEO LIFE MENTOR
Rosalinda O'Neill | Gr8ness Building® Office
23622 Calabasas Rd., #102, Calabasas
818.222.5469 or 888.99.MENTOR | ceolifementor.com
Rosalinda O'Neill is president and founder of CEO LifeMentor®, Inc., which was founded in 1984. As a psychotherapist, LifeMentor, and consultant with decades of executive and partnership boardroom experience, Rosalinda works confidentially with powerful and successful people and those who want to understand themselves better and develop successful relationships at work and home. In her practice, she helps individuals identify and develop better behaviors with constructive and realistic goals, increase confidence, and create success in every aspect of their lives. She also has expertise in addiction, conflict resolution, trauma, and partner dynamics. Rosalinda also has over 30 years of high-level corporate experience in assessment and coaching of CEOs and executive teams. She specializes in building camaraderie, resolving dilemmas, attaining goals, and developing skills and Tactical Wisdom® for success in work and life. Rosalinda holds a bachelor's degree in finance from the University of Miami and a master's degree in counseling psychology from Loyola Marymount University in Los Angeles. In the past, Rosalinda also served as a member of the Physicians' Diversion Evaluation Committee of the Medical Board of California. Her nonprofit leadership involvement includes Rotary International, Rotary Club of Beverly Hills, and City of Hope Board of Governors. Rosalinda has served as on-air expert for NBC's television program Extra and for KABC and KRLA radio in Los Angeles and appeared as a featured speaker for the California Judicial Council, California Bar Association, Cal OSHA, Oregon OSHA, Rotary International, the Federal Bureau of Investigation, and private corporations and organizations.
---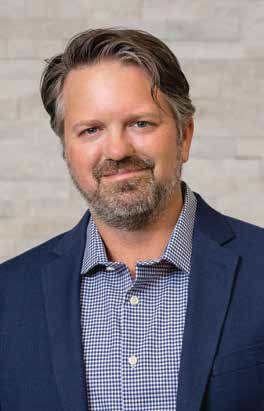 CALIFORNIA NEUROMODULATION
AND BRAIN HEALTH
Daniel Franc, MD, PhD
30200 Agoura Rd., #200, Agoura Hills
818.900.0611 | calineuro.com
Following his medical and doctoral training in neuroimaging, Dr. Daniel Franc trained at the UCLA Department of Neurology. The doctor and his staff use new tools and technologies in neuroimaging and brain stimulation at his clinic in Agoura Hills to diagnose and help treat mood disorder, memory loss, chronic pain, movement disorders, epilepsy and other neurological problems. The Agoura Hills clinic specializes in transcranial magnetic stimulation (TMS) to directly treat depression and other mood disorders. TMS delivers repetitive magnetic pulses to directly stimulate neurons and brain circuits, improving symptoms of depression. "We now understand which parts of the brain are affected by depression, anxiety, post-traumatic stress disorder, and other brain disorders," says Dr. Franc. "Science has finally given us the tools to directly treat these dysfunctional circuits. I'm excited to improve the functioning of my patients' minds and put them on a path to brain health."

TMS is especially suited for those looking to treat their depression and other mood symptoms without relying on antidepressants or other psychoactive medications. It is FDA approved, safe, and frequently more effective than prescription antidepressants without many of the side effects. "We love getting to know patients who are able to restart their lives after effectively treating their depression and other mood disorders," explains Dr. Franc. Once they integrate a healthy lifestyle and brain health habits, patients can look forward to a long-term recovery.
---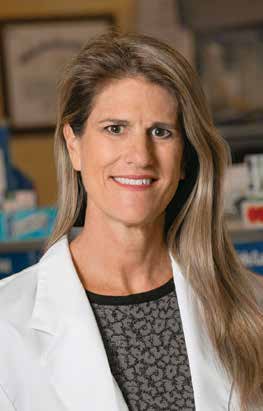 CALABASAS PHARMACY
Brenda Johnson, R. Ph. | Inside Gelson's Market
22277 Mulholland Hwy., Calabasas
818.223.8656 | calabasaspharmacy.com
Calabasas Pharmacy celebrates over 20 years in the community. Pharmacist Brenda Johnson opened the pharmacy because she wanted to practice pharmacy by getting to know her patients and providing comprehensive care in an efficient manner. Consumer Reports states that independent pharmacies make fewer errors, offer swifter service, and are more likely to have medications ready for pickup when promised – which holds true for Calabasas Pharmacy.

Brenda was one of the first pharmacists to become certified to administer immunizations 20 years ago. She is certified in all immunizations, including the shingles, pneumonia, and Tdap, and travel medications and vaccines. Brenda is also trained in hormonal contraception and can conveniently furnish birth control to patients. Calabasas Pharmacy provides medication synchronization, which means they will synch all your medications so they can be picked up together, once a month, before you run out of anything. Your prescriptions and vitamins can be prepackaged into a blister packaging system to remind you to take them at the correct time each day. Calabasas Pharmacy has started to provide strep and influenza testing so patients can quickly determine if they have either of these acute infections. The pharmacy takes most insurance plans, including Medicare Part D, and works with your doctor to get your medications approved. Calabasas Pharmacy is open seven days a week. It is very easy to transfer existing prescriptions by calling directly at 818.223.8656.
---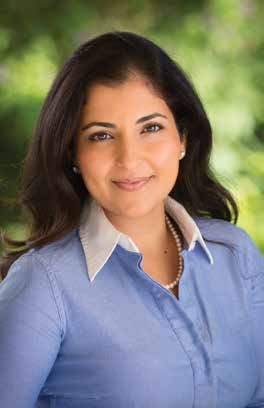 HEALTH 'N YOU LIFESTYLE HEALTH SPECIALIST
Dr. Nasim Bahadorani MBS, DrPH, CHES, CHWC
Serving Calabasas and surrounding areas
818.426.7918 | saniwellness.com
Dr. Nasim Bahadorani is a wellness expert specializing in lifestyle health behavior programs for prevention, management, and reversal of chronic disease. It is necessary to consider effective, innovative approaches in preventative health to address the significant increase in stress-related health issues, which Dr. Bahadorani recognizes. She uses evidence-based programs to help achieve your optimal well-being. With sincere care and compassion, Dr. Bahadorani prioritizes lifestyle measures for wellness that address the root causes of disease. For corporate entities and clinical practices, Dr. Bahadorani provides workshops and Lunch N' Learns in burnout prevention, stress management, wellness programs for executives, senior and adolescent health, and nutrition, including guidelines for grocery shopping, food storage, healthy meal preparation, and health education. For individuals, one-on-one sessions are provided in weight loss and management, health and wellness coaching, and healthy cooking demonstrations. Ring in 2019 with the inspiration to empower yourself with healthy lifestyle modification to live your optimal health and well-being. Dr. Bahadorani can support and champion the process with you so you maintain results.

Dr. Bahadorani was born and raised in Southern California. She resides in Calabasas and uses telehealth for the convenience of clients who are far away. Her doctorate is from Loma Linda University, and her master's degree is in biomedical science from Midwestern University. She teaches public health at CSUN. Given her education and professional experience, she understands pathways of disease and knows strategic programs to prevent them. Contact Dr. Bahadorani for a free session.
---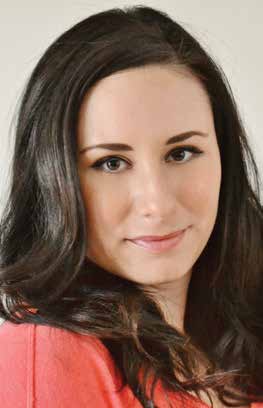 CONCIERGE THERAPY SERVICES
Alison Murphey, LMFT #84021
Serving the San Fernando Valley and adjacent areas
747.263.3433 | alisonmurpheylmft.com
Alison Murphey, LMFT, is a licensed marriage and family therapist who has been practicing for more than 10 years. She provides concierge in-home and onsite therapy services for residents in and around the San Fernando Valley. She specializes in creating a personalized treatment approach for each individual, couple, and family she works with. Alison believes in providing a sense of empathy, warmth, and compassion to each person in her care. After years of working in the field, she developed the understanding that therapy should be accessible, convenient, and stress-free, which is why she provides onsite services to help manage the many stressors of day-to-day life. Her concierge program provides clear and direct access to a therapist when and where you need to be seen. Alison only treats a small number of individuals at a time so she can provide the highest level of care to everyone she treats. The treatment is highly personalized and tailored to each individual's needs.

Alison specializes in treating areas of acute/complex trauma, anxiety, panic/ phobia, depression, stage-of-life transitions, and addiction. She believes it is imperative to provide a highly empathetic and understanding environment for individuals of all genders, orientations, and cultural backgrounds. She holds certification in EMDR (Eye Movement Desensitization Therapy) and often uses the technique to help people who have not found lasting relief from traditional psychotherapy techniques. EMDR is highly effective for treating trauma, panic, phobia, anxiety, addiction, and depression.
---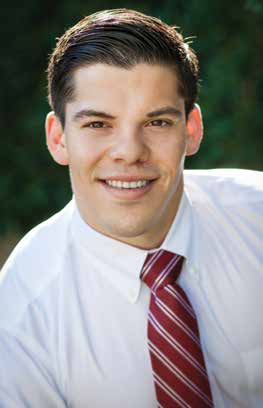 BODY LOGIC SPORTS THERAPY
Adam Mazzeo, DC, CCSP
4165 E. Thousand Oaks Blvd., #150, Westlake Village
805.371.9116 | bodylogicsportstherapy.com
Board Certified Doctor of Chiropractic Medicine Adam Mazzeo received his degree from Northwestern Health Science University in Minneapolis, Minnesota. He has since undertaken extensive coursework and obtained the designation of Certified Chiropractic Sports Practitioner from the American Chiropractic Board of Sports Physicians. He utilizes his passion for fitness and training to assist patients in the areas of injury prevention, rehabilitation, and human performance.

Since becoming a sports chiropractor, Dr. Mazzeo has worked as medical director for professional and Olympic ski and snowboard events as well as motocross; BMX (bicycle motocross); and skateboard. He's toured throughout the United States and Europe assisting these teams. Focusing primarily on prevention and rehabilitation, Dr. Mazzeo specializes in soft-tissue mobilization, diversified and activator technique adjusting, functional biomechanical assessment, and corrective and performance exercises with the goal of restoring optimal physical performance in his patients.

Knowing the importance of a healthy body, from proper nutrition to rehabilitation, Dr. Mazzeo helps bring this healthy balance into every patient's life. Aside from being a sports chiropractor, the doctor is also a personal strength and conditioning specialist. He currently works with the Body Logic Sports Therapy clinic, founded in 1993 by Scott Blatt, DC, ATC, in Westlake Village. Working with multiple health professionals to ensure the best and fastest recovery, Dr. Mazzeo attributes much of his success to
understanding that his patients' health is a collaborative effort.
---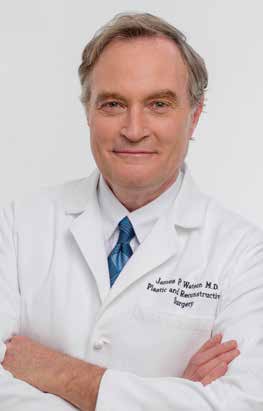 SHONAN BEAUTY
James Watson, MD
425 Haaland Dr., #102, Thousand Oaks
805.723.8008 | s-b-c-beverlyhills.com
Dr. James Watson, MD, is the director of the Shonan Beauty Clinic North American flagship. He is a board-certified plastic and reconstructive surgeon with over 20 years of clinical experience and has performed over 65,000 surgical and nonsurgical procedures. Dr. Watson is also a clinical faculty member of the UCLA Division of Plastic Surgery, has authored over 30 scientific papers, and has co-authored a textbook on lasers in facial plastic surgery. He was granted multiple teaching, service, and research awards and is a highly sought-after international speaker in plastic and cosmetic surgery, giving lectures in Japan, Korea, China, Singapore, India, Europe, Iran, and the Middle East.

After his plastic surgery residency, he trained at UCLA in microvascular breast reconstructive surgery. Dr. Watson became a member of the Thousand Oaks medical community eight years ago when he joined the medical staff at Los Robles Medical Center. He offers innovative options for patients seeking both cosmetic and reconstructive surgery. Dr. Watson has developed techniques for improving the safety of cosmetic surgery by reducing or eliminating the need for general anesthesia and for reducing post-operative pain without narcotics. Most recently, Dr. Watson started a new cosmetic clinic that offers over 10 new state-of-the-art options for body contouring and facial rejuvenation, including noninvasive and minimally invasive face and neck lifts, breast augmentation with and without implants, noninvasive options for tummy tucks, and state-of-the-art lasers, radiofrequency, and IPL options for removing skin pigmentation, hair, fat, and sagging skin.
---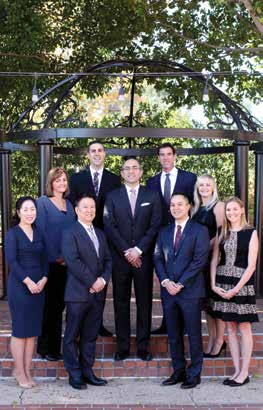 OAK PARK DENTISTRY
FOR CHILDREN & ORTHODONTICS
1115 Lindero Canyon Rd., Westlake Village | 818.889.5440
1188 Roadrunner Way, Simi Valley | 805.526.1188 | oakparkdentistryforchildren.com
Yazdan Alami DDS, Jennifer Barry DDS, Faina Gelman DDS, Joey Pedram DDS, Matthew Bruno DDS, MS, Jane Yu DDS, Jelson Yalung DDS, MS, Alisha Paletsas DDS, Wayne Ozaki MD, DDS, FACS, not pictured, Bernard Gross DDS
Oak Park Dentistry for Children and Orthodontics has been providing comprehensive and preventative dental care to the children, teens, and young adults of Conejo Valley and the surrounding areas for over 35 years. For decades, we have been striving to raise our first and second generation of patients without cavities and gum disease by way of education and incentives for excellent oral hygiene. We truly believe that early implementation of great oral habits is key to a lifetime of healthier and brighter smiles. Our focus is to deliver an outstanding and conservative level of Pediatric Dentistry, Orthodontics, and Oral/Plastic Surgery. Our board certified providers are highly trained to address all of our patient's needs using the latest techniques and equipment in a fun, friendly, and unparalleled environment. Children with special needs will benefit from our specialists who have extensive training in treating children with various special needs, particularly those on the autism spectrum.

Our newest location in Westlake Village has been described as a "children's wonderland" by many dental publications. We recommend our "Peek- a- Boo" complimentary visit for children under 3 years of age. We are available evenings and Saturdays in addition to our regular daily schedule.
---