Dr. Daniel Rosen
July 3, 2020
At the Crossroads of Traditional Medicine and Modern Technology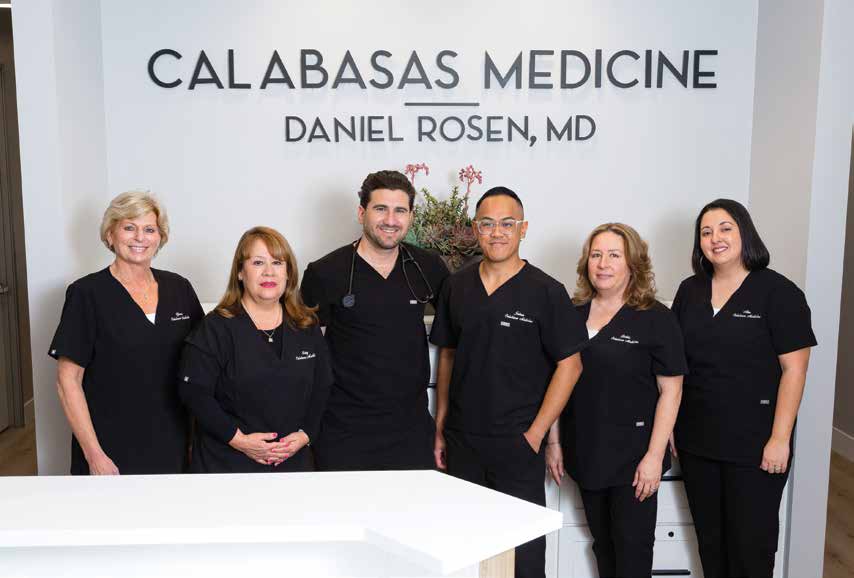 Specializing in adult outpatient and hospital medicine, Dr. Daniel Rosen cares for a broad spectrum of patients from adolescents to the elderly at his new Calabasas Medicine office. Combining the best of "old-school
medicine" with modern technology, Dr. Rosen offers quality care, employing the latest medical advances combined with an "old school" philosophy of unhurried, one-on-one appointments. The doctor even makes house calls just like "back in the day."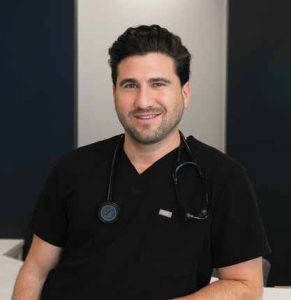 After working as a physician at an Encino office for the past four years, Dr. Rosen started his own concierge-type practice in Calabasas this past January. Early in his career, after practicing hospital-based medicine at Providence Cedars-Sinai Tarzana Medical Center, he had the opportunity to move into office-based primary care. He realized it was difficult to bond
with patients in a hospital setting. "I truly love advocating for and being
involved in my primary-care patients' lives," says Dr. Rosen. "Everything feels more personal. I can be there for my patients through thick and thin."

This year, doctors and nurses were surely in the "thick" of things. Not
only was Dr. Rosen faced with the challenges of starting a new medical
practice during the early stages of the coronavirus pandemic, but he also needed to help his pregnant wife through this difficult time. Fortunately, both Dr. Rosen's family and practice are still thriving.
The concierge style of medicine Dr. Rosen now practices allows him to care for a smaller group of patients than he would in a typical medical office. This includes comprehensive care with on-call access to Dr. Rosen 24/7, 365 days a year. This system also provides immediate access to leading area specialists plus emergent hospital management to help navigate the often confusing hospital setting. Membership rates, which can be found on their website, vary for singles, couples, and families with children.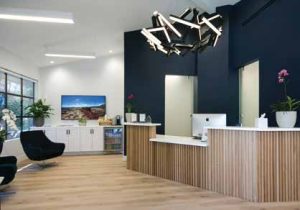 At Calabasas Medicine, all your medical needs can be accessed under one roof, including a state-of-the-art inhouse laboratory for immediate test results, convenient in-house pharmacy, digital imaging, Ultrasonography,
extensive cardiac testing abilities with EKG, echocardiogram, and stress testing. They also employ some of the most caring staff around, who possess over a century of primary care experience combined. At the center is Dr.
Rosen, who has personally seen and managed myriad medical illnesses and emergencies.
"Unlike most other board-certified internists, I was trained to handle acute and critical care hospitalized patients," explains Dr. Rosen. "This has helped me manage most hospital-worthy cases outside the hospital, resolving issues before they become more serious." He has also been recognized as a "Top Doctor" by the Los Angeles Times (2019, 2020) and Los Angeles Magazine (2020).

Dr. Rosen strives to live up to these accolades at his new Calabasas Medicine office. He confides, "Practicing medicine in this community has been an amazing experience. Everyone is so kind and welcoming. It really makes the practice of medicine enjoyable to be amongst like-minded people and families." He looks forward to serving our Calabasas community for many years to come.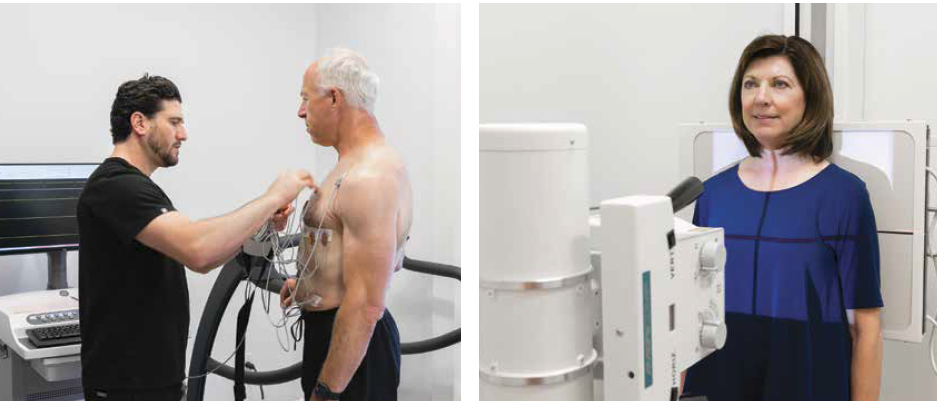 Dr. Daniel Rosen
Calabasas Medicine
23621 Park Sorrento, #102
Calabasas
818.797.8000
calabasasmed.com