Breanna Shearin: Giving Back with All Her Heart
March 17, 2020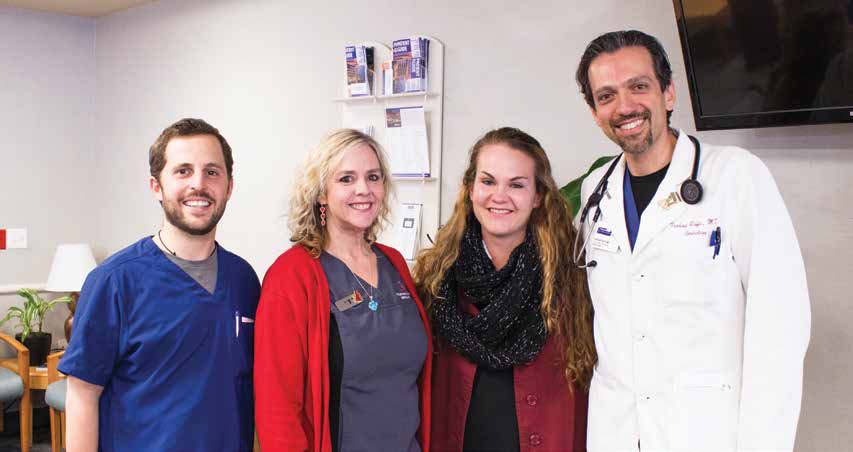 Vibrant, active, 22-year-old San Fernando Valley resident Breanna Shearin had no prior health issues. Then, one fateful day, she suffered three cardiac arrests after suddenly fainting at her sister's house.

An ambulance rushed Breanna to West Hills Hospital where doctors discovered she had massive pulmonary emboli all over her lungs, preventing her from breathing. She went into cardiac arrest several times. The doctors and nurses performed CPR at one point for more than 40 minutes. Her family was even brought in to say their goodbyes. She was eventually transferred to UCLA hospital where she underwent a thrombectomy to remove her blood clots. She was finally released with a clean bill of health a week later.

"My gratitude for the thankless work health care practitioners perform every day has increased immensely," explains Breanna. "Cardiologist Dr. Farhad Rafii and the other doctors, nurses, techs, and aides at West Hills Hospital and UCLA saved my life. I view them as my angels."

Good health begins with self-awareness. The best way to prevent or detect a pulmonary embolism is to listen to your body. If you have crippling pain in the back of your knee, which Breanna experienced, shortness of breath, extreme fatigue, or trouble breathing, go to the doctor right away, especially if you have a family history of blood clots. Regular screenings and wellness exams help, too. "Put your health at the top of your priorities because without your life and well-being, you can't fulfill what God has put you on this earth to do," says Breanna, who continues to pay it forward as a volunteer and mental health advocate.

Breanna and her family enjoyed a reunion with the West Hills Hospital team to express their gratitude.