Calabasas Surgery Center
January 7, 2023
Creating a Healthier Future for Patients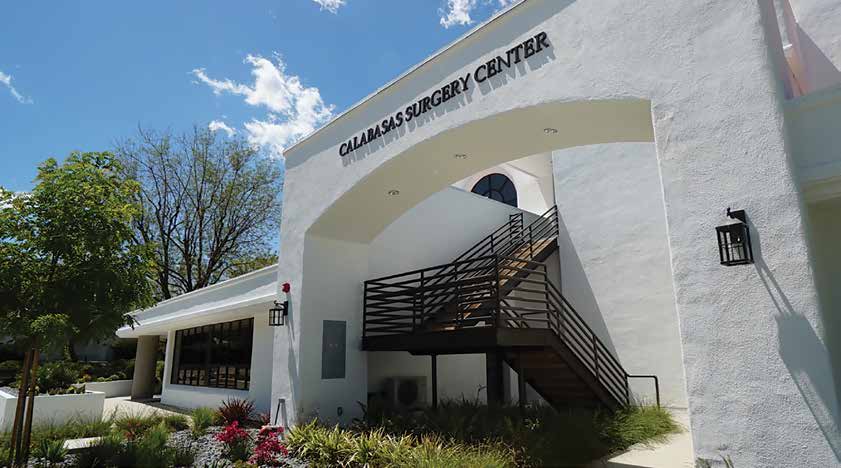 The compassionate surgeons and staff of the Calabasas Surgery Center (CSC) dedicate their time and extensive experience to ensure patients receive the utmost care and attention. Clients at the state-of-the-art downtown Calabasas center can trust they're in the reliable hands of expert surgeons—ranging from urology, urogynecology, ENT/nasal and sinus, neurosurgery, pain management, cardiology, orthopedic, plastic, and general surgery—employing the most innovative techniques and treatments.

Medical Director Mayank Patel, MD, Urology, oversees the surgical staff, who are all renowned experts in their fields and actively involved in the broader medical community. Bringing together leading surgeons and knowledgeable staff, the team founded this multi-surgical center one year ago to improve the health and wellbeing of clients throughout the region.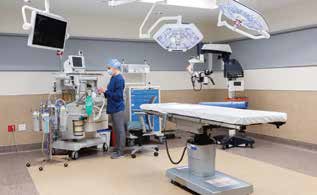 "We saw a real need for an Ambulatory Surgical Center (ASC) in Calabasas, as the closest ones were in West Hills and Tarzana," explains Dr. Patel. "We opened the ASC, the first of its kind in Calabasas, to provide a better environment and standard of care than other local centers."

Surgery is stressful and inconvenient, so Calabasas Surgery Center was fashioned to feel more like a world-class spa than an impersonal surgical center. Focusing on each client's needs, surgeons and staff work together to ensure the best possible outcomes with minimal recovery time. Utilizing two operating rooms and one procedure room, the surgeons offer a myriad of cutting-edge treatments all in one place.

Calabasas Surgery Center offers a more convenient option to hospitals, providing patients with a wide range of outpatient surgical options, including diagnostic and preventive procedures. From valet car service to a relaxing lounge designed to soothe the senses, the Calabasas Surgery Center offers a warm and welcoming environment. The CSC provides the highest standards of care while making the entire experience as safe and comfortable as possible.
Calabasas Surgery Center
23621 Park Sorrento, #100
Calabasas
818.746.1444
calabasassurgerycenter.com