The Flower Apothecary
January 17, 2023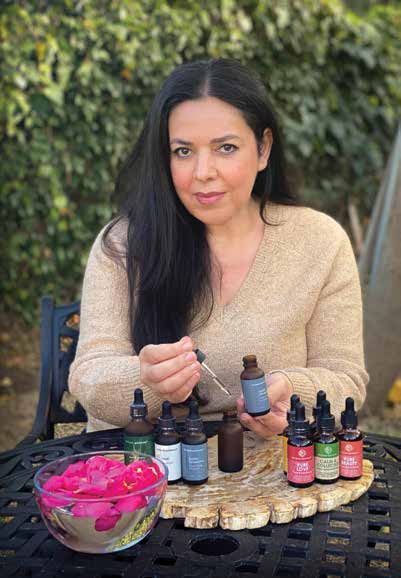 Nadia Ameri knows a lot about feelings and helping people cope with emotional problems. Nadia was a psychologist for over 13 years before finding her true life's passion. Today, she is the founder and owner of The Flower Apothecary, an online store specializing in creating flower essences designed to change your mood and outlook in an empowering way.

"When you first hear the term flower therapy, it conjures up a whimsical image of someone providing therapy to a flower. Ironically enough, it is the exact opposite," says Nadia. "Flower essence therapy is an ancient botanical healing modality that remedies emotional imbalances in people and pets of all ages. Unlike traditional medicine that focuses on alleviating symptoms, flower essence therapy is believed to bring an individual into emotional equilibrium naturally by remedying the root of the issue that caused the emotional disarray."

Flower essences, which are not essential oils, address trauma, low self-esteem, fears, sadness, grief, and more. They are similar to homeopathy and safely assist a spectrum of people—from post-partum women navigating baby blues to people grieving the loss of a loved one. Flower essences can also be safely used by allergy sufferers.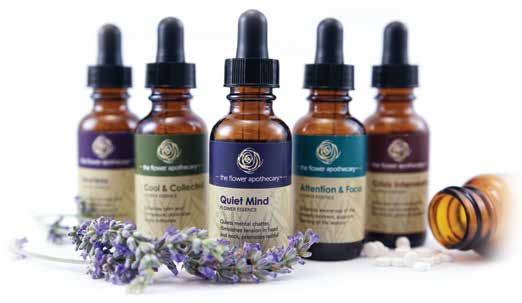 Flower essences are a vibrational infusion of flowers stabilized in natural spring water. Every flower has a vibrational frequency that carries healing properties and information pertaining to a specific emotional theme. The healing information that a flower contains can be imprinted into the spring water using heat. When ingested regularly in the form of a flower essence, flowers can support emotional balance. Flower essences are the best kept secret in wellness and are a beneficial addition to all self-care routines. As Nadia says, "Just as you brush your teeth, people can take their flower essences every day." Flower essences will not interfere with any medications and/or supplements that you are taking. You can choose from an array of ready-to-use remedies from The Flower Apothecary line or work one-on-one with Nadia in her private flower therapy practice.

The Flower Apothecary
Available at Erewhon and Lassen's Markets
Personal Consultations: nadia@theflowerapothecary.com
Order at: theflowerapothecary.com