Zin Bistro Americana
July 8, 2023
Celebrate Summer Lakeside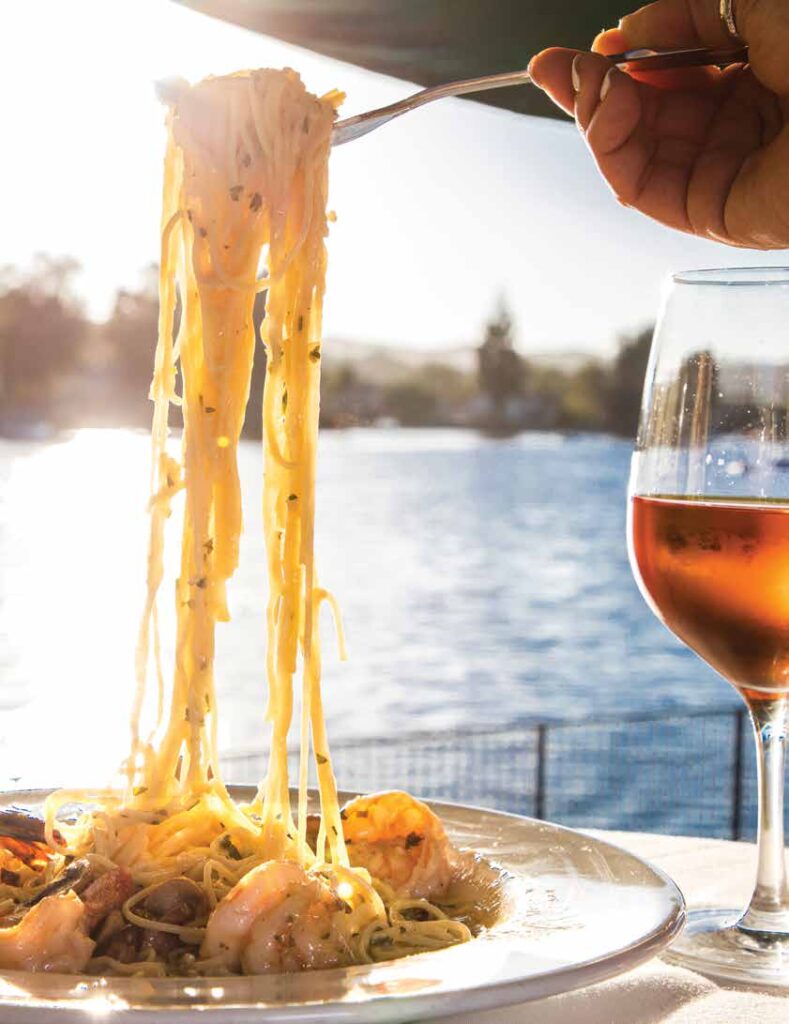 There's no better way to relax with friends and family than sharing a wonderful meal overlooking the sparkling lake at Zin Bistro Americana in Westlake Village. From their all-day 4th of July event featuring lakeside dining and live music to their festive Labor Day brunch, Zin Bistro provides the perfect atmosphere to spend a warm summer's day soaking in some of the area's coolest vibes while sipping a refreshing cocktail and sampling some of SoCal's most delicious dishes.
Growing up in Westlake Village, Zin Bistro's owner, Rouz Yazdanyar, hoped to someday own a spot on the lake. When the location opened up in 2006, he pursued his dream, creating a friendly eatery where everyone feels like family. Chef Juan Cruz continues to evolve the bistro's mouthwatering menu, featuring such succulent fare as refreshing lobster cobb salad, piled high with rich Maine lobster meat, egg, cucumbers, tomatoes, avocado, asparagus, and blue cheese crumbles atop a trio of lettuce and spinach, tossed with piquant champagne Dijon dressing. Landlubbers can feast on a flavorful rack of lamb, juicy filet mignon, chicken cordon bleu, or the eatery's special Zin burger, made from the finest Kobe beef and covered with pepper jack cheese, crisp onions, sherry dressing, and mayo.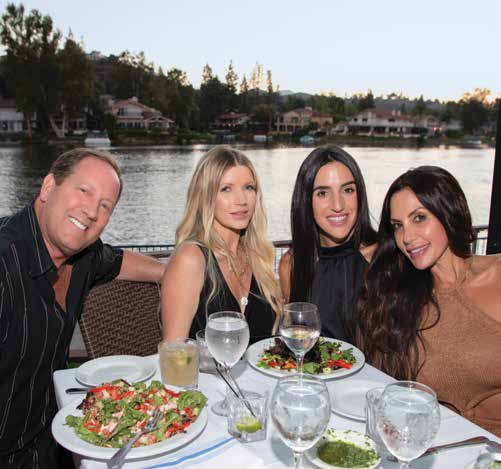 Guests can indulge a sweet tooth with a light trio of sorbet, fluffy cotton candy, or apple tarte tatin or go full throttle with a Zin banana split, slice of pecan pie à la mode, or ultimate Death by Chocolate cake served warm with vanilla bean ice cream. Desserts can be topped off with a decadent Zin cappuccino with Baileys, frangelico, and cappuccino or a black truffle latte featuring rich Godiva dark chocolate, Seagrams vodka, and café latte.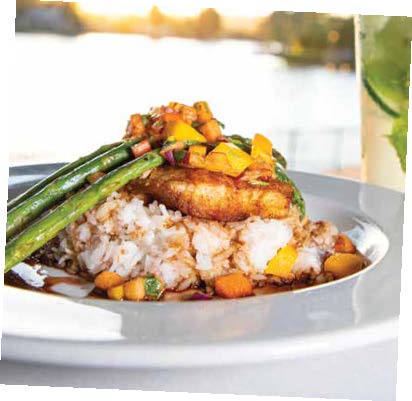 Zin's ever-popular Sunday brunch, held lakeside from 11:00 a.m. until 3:00 p.m., includes the choice of build your own omelets as well as assorted seafood, Mexican dishes, Norwegian options with smoked salmon, and protein-packed omelets, crab cake benedicts, a hearty "Hangover" with steak, potatoes and eggs, and more. Those watching their waists might consider the lighter Zin Spa with fried eggs, asparagus, pancetta, and breadcrumbs atop organic quinoa. Guests can try the Cuban sandwich, overflowing with carnitas, ham, black bean, chipotle, provolone cheese, pickles, ciabatta, and red onions. Or they can head south of the border with a wet breakfast burrito stuffed with eggs, ham, bacon, tomatoes, onions, peppers, and pepper jack cheese and topped with tangy homemade tomatillo sauce.
Just as the Zinfandel grape is distinctively American, Zin Bistro Americana offers a menu that reflects the nostalgic cuisine and melting pot of cultures that makes America unique.
Guests enjoy live music on the lake every Thursday through Sunday from 7:00 to 10:00 p.m., plus a daily happy hour from 4:00 to 7:00 p.m. Zin believes that the "best dishes are crafted to reflect the beauty of life, art, and the community." So, whether you're hungering for a romantic dinner à deux or festive summer soirée with 20 of your closest friends, Zin Bistro provides the perfect spot to relax, recharge, and toast life in sunny Southern California seven days a week from 11:00 a.m. lakeside in Westlake Village.
Zin Bistro Americana
32131 Lindero Canyon Rd., #111
Westlake Village
818.865.0095
zinwestlake.com