The Perfect Holiday Dish
November 25, 2021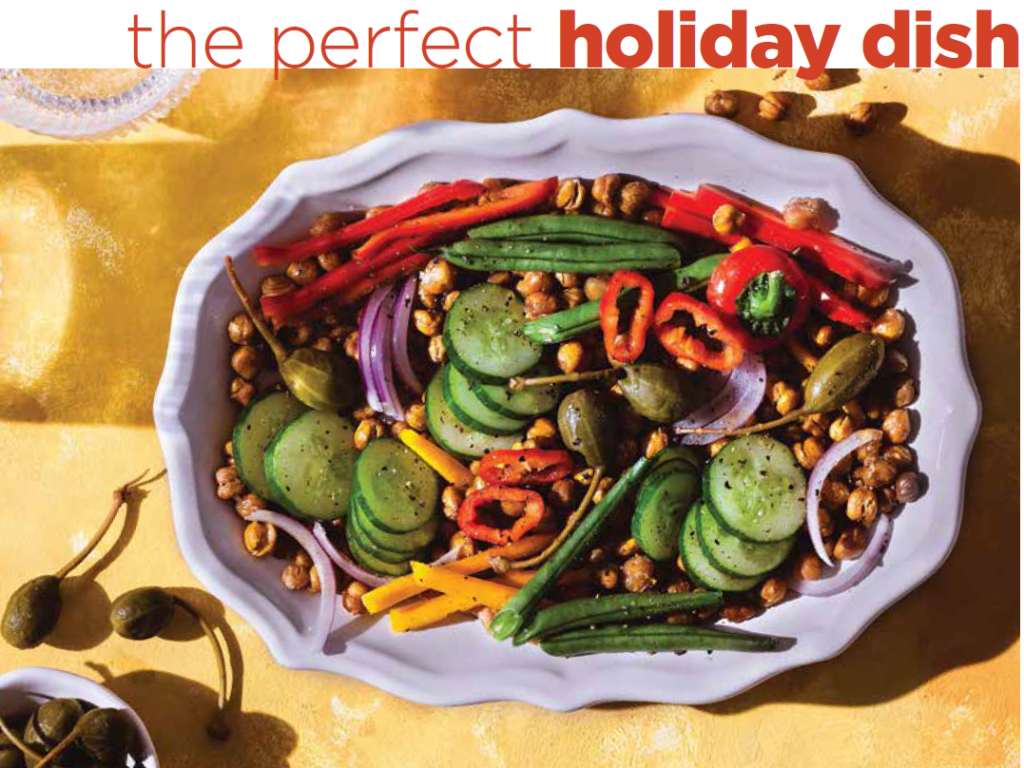 The holidays are here and you are invited to a cocktail/dinner party. To be gracious, you offer to bring a dish. This sounds simple, yet the world has become much more complicated these days with its wide variety of dietary requirements. Everyone seems to havea food intolerance or follow a new, special diet. People have allergies, sensitivities, religious practices, and even ideological beliefs.

So, how do you find a recipe that is low carb, low fat, gluten free, dairy free, vegetarian, vegan, kosher, low sodium, low glycemic, nut free, without shellfish or onions, and not too spicy? It is quite the task to satisfy a dinner party of six, let alone an even larger group. Labeling every dish with a list of all its ingredients seems to be the safest solution—but then there is the risk of cross contamination in kitchens, which runs another risk entirely.

Going through options in your head, you feel lost. The only thing that comes to mind is water—the purest, most perfect, allergen-free substance available. Finally, you decide to keep it simple this year and bring a fruit plate or vegetable platter. Next year, offering a bottle of wine may be easier. But should you bring red, white, rose, or champagne? Somehow, you come back to water—the simplest answer. Perhaps you're overthinking this and should bring a hostess gift instead, like an orchid or a candle, which would be nice and much easier.