Everyone's a Winner at Casa Pacifica's Yummie Top Chef Competition
December 3, 2021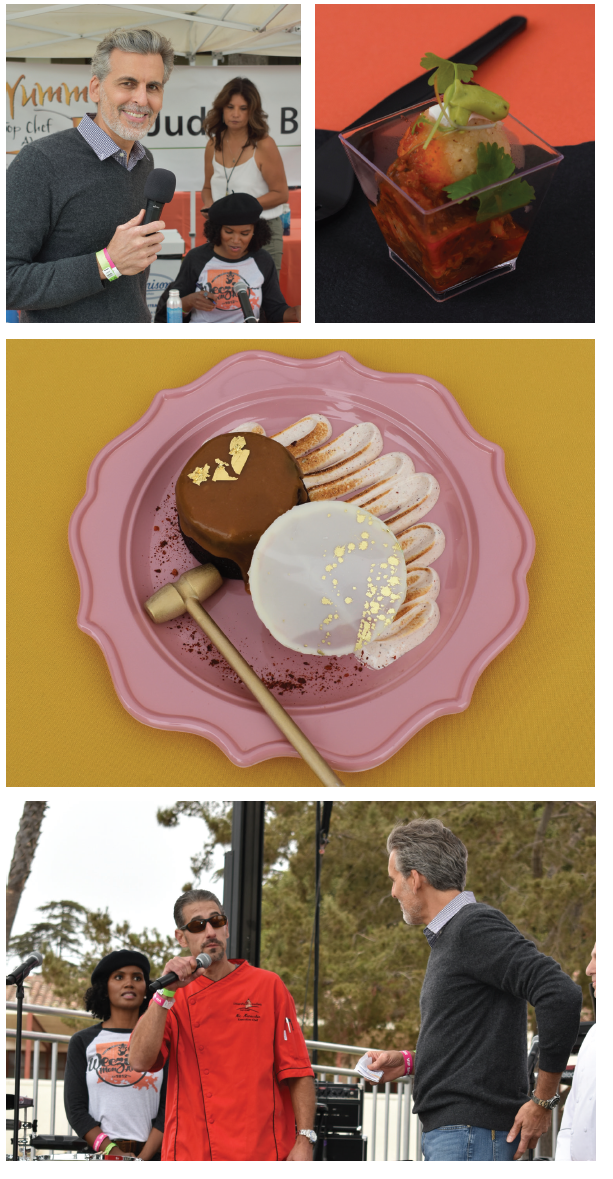 Casa Pacifica held its 28th Annual Angels Wine, Food & Brew Festival on Sunday, September 26th, on the campus of CSU Channel Islands in Ventura County. They also held the Yummie Top Chef Competition, one of the festival's most popular events.

The competition included two categories: savory and sweet. Winners in the savory category included Abdu Romero of Slate Bistro, who won first prize for his succulent pan-seared scallop dish. He also took second prize with Agustin Charco Diego from Star Sushi by Slate for their delectable Hamachi dish. Oscar Ledesma of Limon y Sal finished third for his mouth-watering Scallop Aguachile with Salsa Macha Negra and avocado.

Prizes in the sweet category included Alex Montoya from Honey Cup for his Jasmine Plum Rum Ice Cream Pop. Julia San Bartolome of Sweet Arleen's came in second with her Miso Plum Smash. And Lisa Morris of Li Mor Cakes won third prize for her sweet and spicy Habanero sugar cookies. Dishes were judged on flavor, presentation, innovation, and quality. All the winners received an award and two VIP tickets and preferred booth placement for next year's festival. First-place winners also received a special prize package.

Actor Oded Fehr served as emcee. Chef Eric Kopelow; Chef Nic Manocchio; Top Chef Jr. Season 2 contestant Chef Carson Peterson; Kevan Lee, chef and owner of CKL Events; and actress Denise Boutte, co-author of Southern Modified and CEO of Weeziana Girl Spices, served as judges. All proceeds from this yearly festival go to Casa Pacifica Centers for Children & Families, a 501(c)(3) not-for-profit organization supporting at-risk youth, foster youth, and their families. To learn more about this event and Casa Pacifica, visit cpwinefoodbrewfest.com or casapacifica.org.