Ready, Set, Sip
March 23, 2022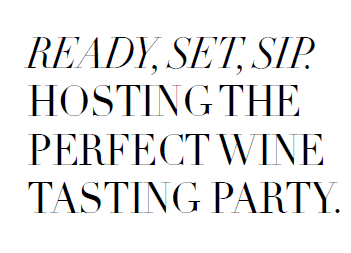 These days, we could all use a little more celebration. What could be more fun and relaxing than hosting a wine tasting party with family and friends? It provides the perfect opportunity to gather together and spread some cheers! Although wine consumption may have increased over the last couple of years, a lot of that was enjoyed solo. It's time to enjoy each other's company again. Instead of visiting your favorite restaurant or winery, host a tasting party in the comfort of your own home.

The list
Compile a guest list, and then choose a variety of wines to suit everyone's tastes. Go with a California theme and serve Cabernet Sauvignon and Chardonnay. The vast majority of the grapes grown in our state are Chardonnay. Spice things up with some Pinot Noir, Syrah, and Viognier from Central California. Throw in a few surprises to keep everyone on their toes.
Pair it up
Consider serving the wine with a complementary amusebouche. Traditional pairings include Chardonnay with cheese; Pinot Noir with cured meats and stone fruits, such as mango, dates, and raspberries; and dessert wine with chocolate. Offer different foods with each type of wine and let your friends decide what pairings they like best.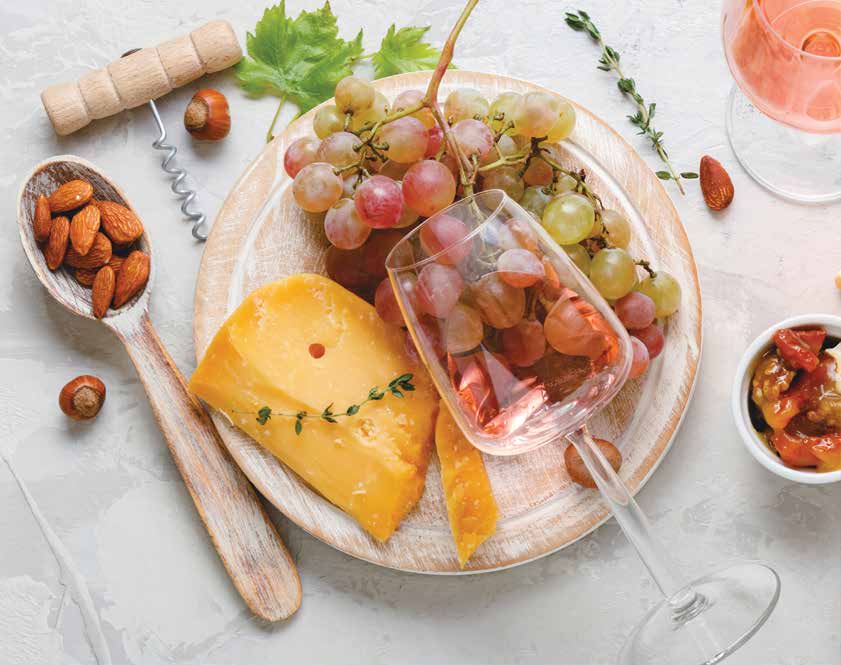 Create the perfect atmosphere
Choose some mellow music, or better yet, hire a couple of musicians. Host the party in your backyard, where everyone can watch the sunset and twinkly lights come up for a festive atmosphere.

The pour
Pour around two ounces of wine into the glass. Sparkling wines should be served the coldest, followed by whites and then reds, which should be chilled slightly above room temperature. You can also prepare a sit-down meal and pair a different wine with each succulent course. Or get even fancier and hire a sommelier or wine guide to inspire, pour, and inform.

Follow four or five traditional steps of wine tasting—look, smell, taste, swallow, and spit. You may want to skip the latter. Use white tablecloths to best view the true color of the wine. Ask your guests to describe the wine's color and aroma. Then, swirl, sniff, and finally sip to uncover which fruity, spicy, or floral notes you sense. Or pour different wines into separate decanters to disguise their identity for a blind tasting. This helps stir up conversation and laughter, perfect ingredients to liven up any wine tasting soirée.