Healthier Comfort Food
March 21, 2022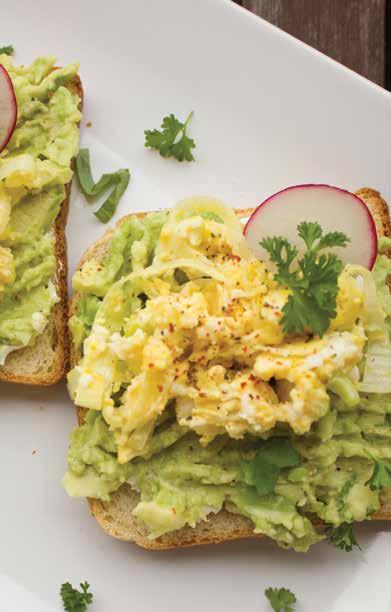 Ever wonder what makes comfort food so comforting? It didn't take a pandemic to remind us how much we love our bread, pasta, lasagna, enchiladas, and thick, creamy soups. The challenge now is finding hearty meals that are heart-healthy too. Believe it or not, it isn't that hard. Chefs keep coming up with satisfying cuisine that incorporates more healthful ingredients, like slowbaked salmon basted in pineapple juice and ginger with a heaping pile of baked zucchini in tomato sauce sprinkled with mozzarella cheese on the side. Packed with anti-inflammatory omega-3s and delicious flavors, a meal like this feels both satisfying and healthy.

As we literally spring from our winter dens into the sunlight, our craving for comfort food usually subsides. If you still desire more calorie-dense foods, don't stress. Sweet, starchy foods actually make you feel calmer by increasing production of serotonin and
decreasing the stress hormone cortisol. The best way to deal with these cravings is to simply alter your favorite comfort foods. Exchange wheat pasta for one made with brown rice or quinoa. Try nutrient-dense avocado on toast or packed in pitas with savory grilled vegetables. Sweet potatoes also make a great substitution when craving carbs. And baked apples spiced with cinnamon and topped with a dollop of frozen yogurt make a deliciously satisfying treat any time of year.