Plant-Based Foods
March 25, 2022
These healthy alternatives are everywhere!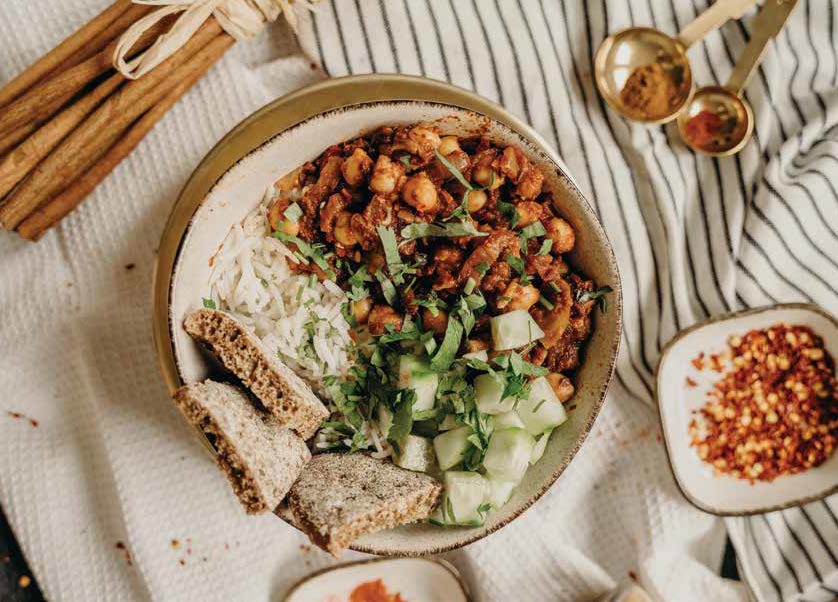 Times are clearly changing when plant-based food isn't just found on the menus of health-based restaurants. High-end restaurants and even El Pollo Loco receive rave reviews for dishes like Chickenless Pollo™. Then there's Burger King's vegetarian Impossible Whopper and KFC's popular vegan Beyond Fried Chicken nuggets. The whole world's gone loco for plant-based fare.

Whether or not these fast-food versions of vegan cuisine are truly any healthier than their meaty counterparts remains to be seen. They're certainly healthier for cows and chickens. Hopefully, these foods will help people transition to a lifestyle where plants rule the roost.

It's similar, in ways, to the gluten-free rage. While it's certainly beneficial to eat less wheat pasta, bread, and cookies, it's never good to eat too many gluten-free cookies, cakes, and rice-based meals. The better alternative is to consume more whole foods, such as fresh vegetables and fruit. Mix it up with hummus, cashew cheese, and other yummy plant-based options.

Studies show that a plant-based diet provides more hearthealthy benefits than a menu that includes meat. But plant-based doesn't automatically make you vegan. That takes a much bigger commitment. Vegans avoid all types of meat, fish, dairy, eggs, and honey. However, if you're simply trying to eat healthier and save a few animals at the same time, it's a great start.