Let's Go Nuts!
April 17, 2022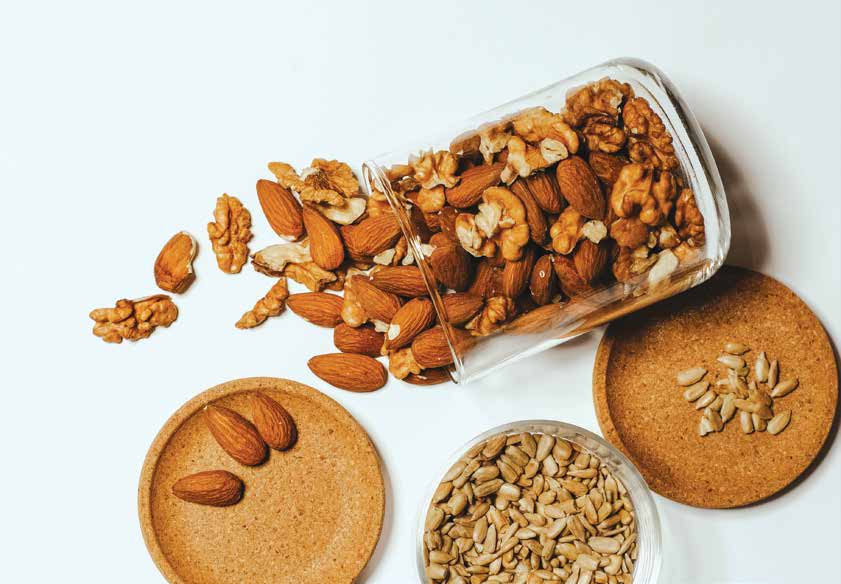 Nuts have grown into some of the most versatile morsels on the menu. Not only do they taste great, but they put more heart-healthy fat, protein, and fiber into your diet.

If you have trouble digesting nuts, soaking or blending them into nut butter helps. You can also grind nuts and seeds in your food processor for healthier breadcrumbs on chicken tenders or fish. Sweeten the crumbs with some dates and transform the mixture into a yummy pie crust, perfect for cheesecake or non-dairy desserts.

Shake things up and throw some nuts or nut butter into your smoothie for the perfect protein and fiber meal. Skip the dairy and opt for homemade almond milk instead. Soak the nuts and blend them with three times the amount of cold water. Strain the liquid and add your favorite flavorings. Or transform raw cashews into a non-dairy cream sauce. Soak, strain, season, and serve. It's that simple.

If you're forever looking for healthier salad dressing, blend some nuts with oil and vinegar, add a little fruit, and voila! Gluten-free? Ground almonds and other nuts for a great alternative to wheat flour. Just use your imagination and go nuts!