Barney's Gourmet Hamburgers Delectable Dining Event
June 30, 2022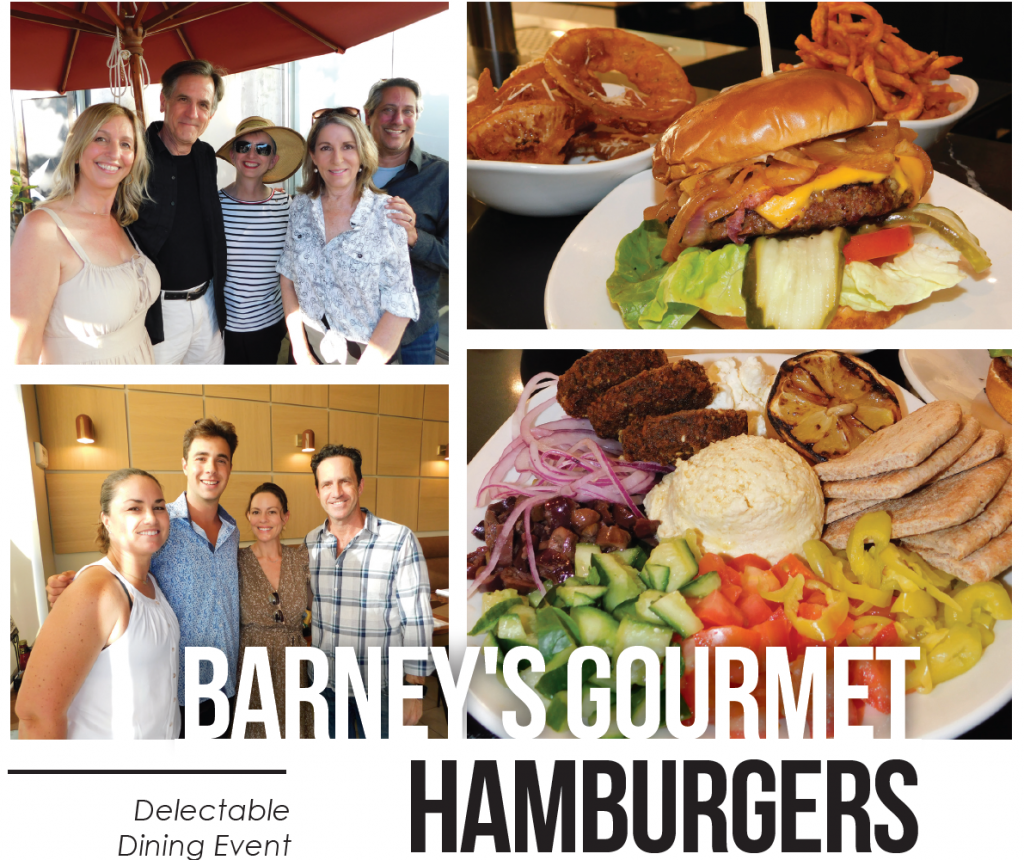 Barney's Gourmet Hamburgers hosted a private "Delectable Dining Event" in conjunction with Calabasas Style magazine on May 24th to celebrate the opening of their newest location in The Commons at Calabasas. Local business leaders and members of the Calabasas City Council, including Calabasas Mayor Mary Sue Mauer, gathered to enjoy a lively evening of food and camaraderie.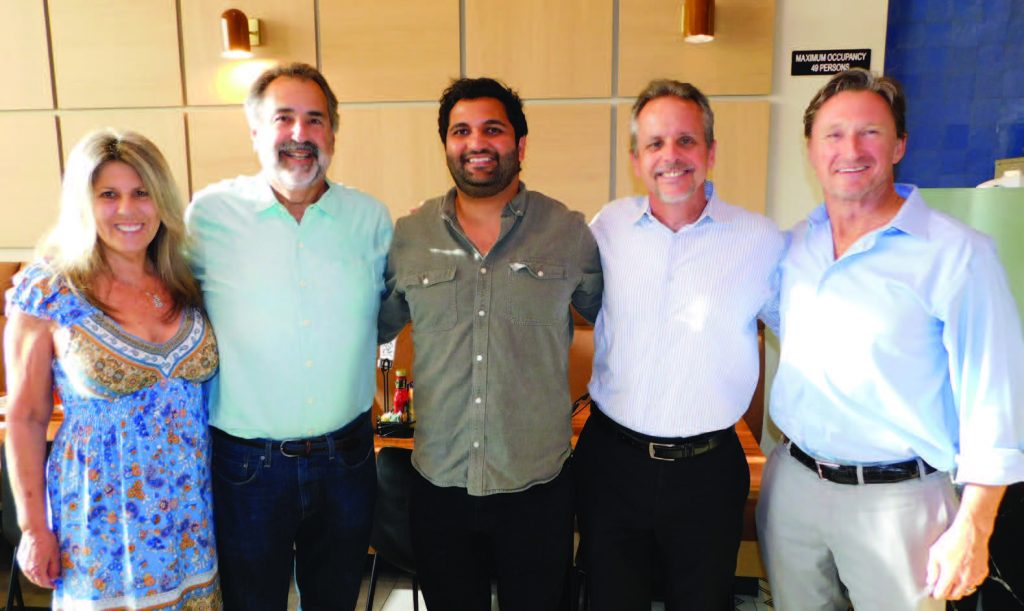 Owner Albert Sarshar opened his first Barney's Gourmet Hamburgers in Oakland, California, in 1978, becoming one of the first burger restaurants to introduce the award-winning concept of gourmet hamburgers. Since then, the company opened four additional locations in the Bay Area, as well as locations in Brentwood and Santa Monica, before opening the latest addition in Calabasas. Since its inception, the family-owned micro-chain has greatly expanded its menu, ensuring everyone who visits can find something they love. Samuel Sarshar—who grew up in the family business and directly oversees the operations of the Southern California Barney's locations—was on hand to welcome guests to the special event. "While we're incredibly grateful to continue winning awards, we are most proud of becoming a tradition for the families and friends in the communities we touch," notes Samuel.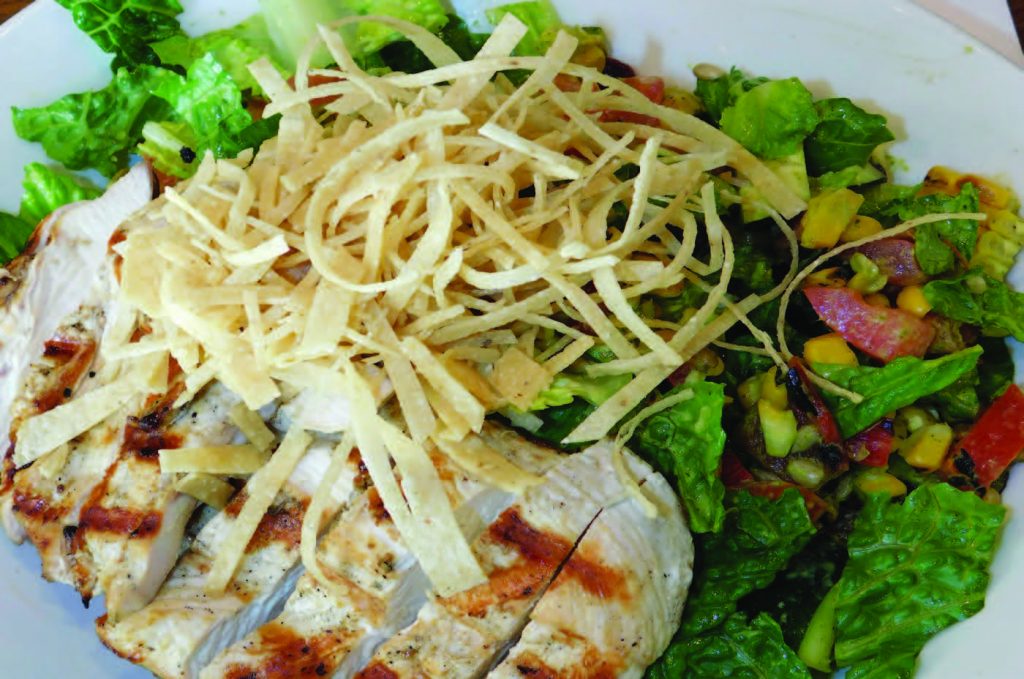 Barney's diverse menu begins with "The Classics"—a collection of custom-blend, flame-broiled, 100%-natural chuck beef burger served just the way customers like it, with lettuce, tomato, red onions, pickles, and Thousand Island dressing. For those craving something unique, Barney's offers 19 different specialty burgers, including house favorites like the Baja Burger, featuring bacon, avocado, jack cheese, and house-made pico de gallo; the Gastropub Burger, with provolone cheese, bacon, a fried egg, and house-made blackened chips on a pretzel bun; and the Chipotle Burger, with house-made chipotle sauce, jack cheese, and sauteed mushrooms. One of Barney's most popular gourmet burgers, aptly named the Voodoo Burger, is prepared with provolone cheese, blue cheese, and bacon, then topped with mushrooms sautéed in house-made spicy voodoo sauce. For those that aren't in the mood for a delicious gourmet beef burger, substitutions include turkey, garden, or Beyond meat patties; grilled chicken breast; and wild Alaskan salmon.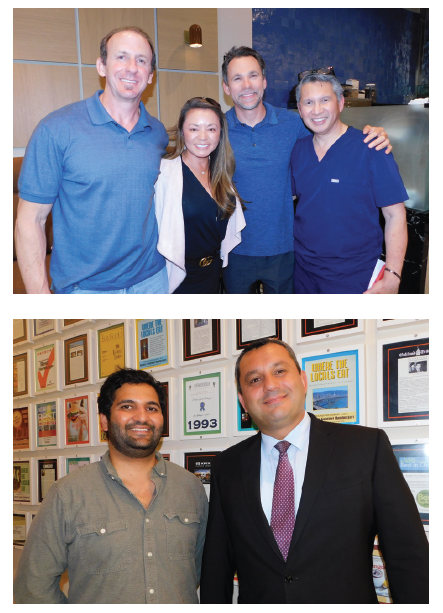 Every burger or sandwich can be accompanied by a tasty side—like crispy curly fries with house-made ranch, beer-battered onion rings, veggie baskets, and more—to round out the meal. And with an impressive 14 signature salads to choose from, there are sure to be options to tantalize every tastebud. And just how fresh are the salads? Barney's makes its own dressing for the grilled-vegetable chicken salad and makes its own falafels for the falafel salad, and the beet salad is a hit. Barney's also proudly serves draft beer and wine in addition to milkshakes and a variety of non-alcoholic beverages. Sample one (or all) of the four specialty Kosher beef hot dogs served on a traditional bun or baguette and exclaim "hot diggity dog!"
From birthday parties to corporate meetings, Barney's Gourmet Hamburgers cherishes the opportunity to cater any special event. Customers can expect top-notch service and only the best, freshest ingredients every time—using 100%-trans-fat-free canola and soybean oils ensures that the quality of each item always exceeds expectations. And every recipe is made in-house with all-natural, hormone- and antibiotic-free beef and chicken. Barney's believes in great quality food, and to prove it, all produce is delivered farm-to-table daily and thoroughly inspected upon arrival. Customers also enjoy burger delivery and pick-up so Barney's is available anywhere they go.