Everyone's a Winner at Casa Pacifica's Yummie Top Chef Competition
July 16, 2022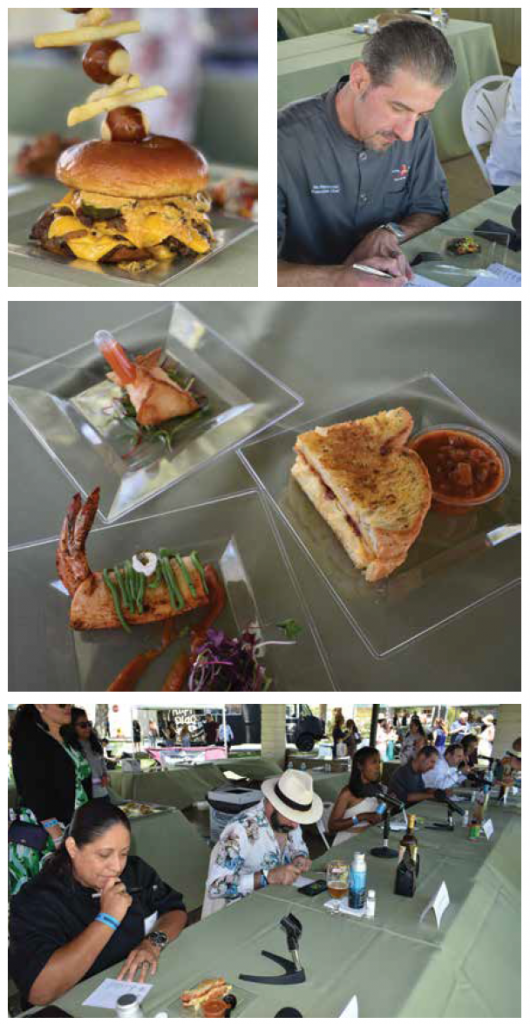 The popular Yummie Culinary Competition returned for its 13th year at Casa Pacifica's 29th Annual Angels Wine, Food, and Brew Festival on Sunday, June 5th, on the campus of CSU Channel Islands in Ventura County. Supervisor Matt LaVere served as the emcee for the competition, which showcased participating festival chefs' dishes.
Judges, including Executive Chef Eric Kopelow, vice president of CedarLane Foods, Inc.; Chef Nic Manocchio, University Auxiliary Services at CSU Channel Islands; Tami Chu, publisher and editor of Edible Ojai & Ventura County; Kevan Lee, chef and owner of CKL Events; Denise Boutte, actress, co-author of Southern Modified, and CEO of Weeziana Girl Creole Cuisine; and Michelle Hernandez of Chefs on a Mission, crowned winners for the best of two categories: savory and sweet. Dishes were judged on flavor, presentation, innovation, and quality.
In the savory category, Chef Alex Montoya of Water's Edge was awarded first prize for his Ahi Poke Ceviche with citrus Szechuan ponzu, avocado mousse, blue corn tostada, soy sauce pearls, and micro cilantro. Runners-up included Damien Giliberti of OX & Ocean for his Grilled Stone Fruit and Joshua (Biggjay) Gonzales and Sky Sunner of Happy Place for their Happy Smash Burger.
The Yummie winners in the sweet category included first-time chef dual-category winner in both the sweet and savory, Chef Alex Montoya of Honey Cup Coffeehouse & Creamery for his Peaches and Cream Mojito. He is now the most awarded Yummie Competition chef with six wins, including three in first place. Also awarded were Chef Amanda Pritchett and Chef Kristy Carr of Ragamuffin Coffee Roasters for their Oh Henry! Cake and Chef Julia San Bartolome of Sweet Arleen's for her Hawaiian Dream chiffon cake.
All winners received special awards and recognition on the festival's main stage.