Family is the Secret Ingredient at Hatch Cafe & Market
July 2, 2019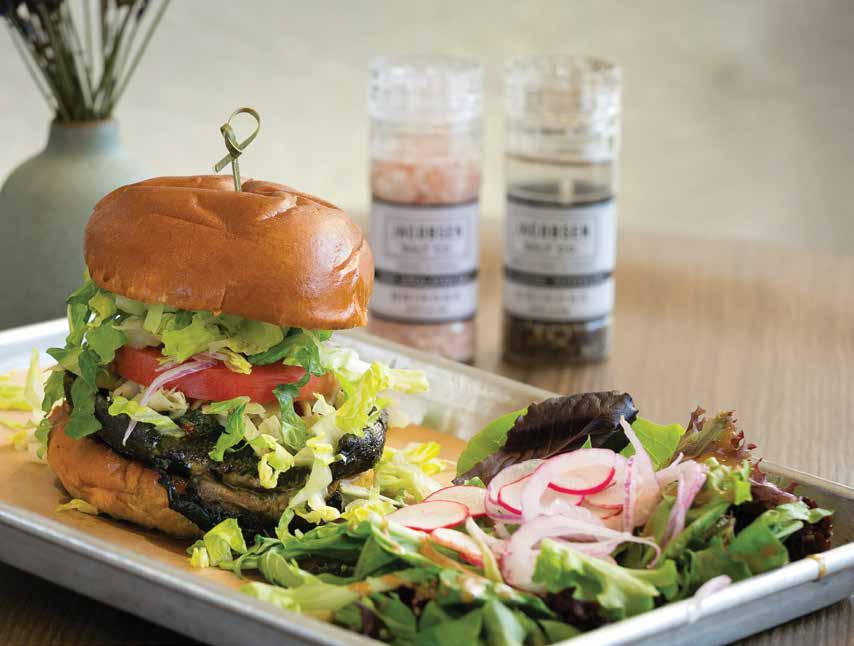 From the moment you walk through the door at Hatch Café & Market in Agoura Hills, you feel right at home. With the large communal table, antique wall mirrors, artisan lemonades, curated market, and soul-satisfying, made-to-order salads, sandwiches, and baked goods, Hatch offers a tasty twist on fast-food dining in the heart of the Conejo Valley.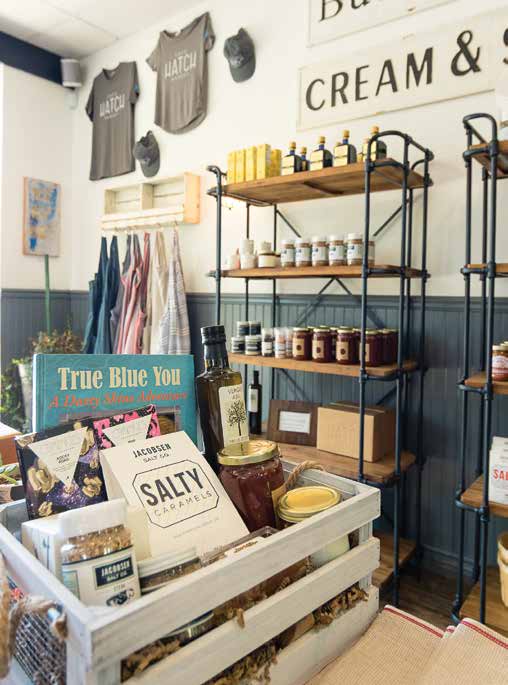 Heart and soul are clearly the focus at Hatch. Created with love by husband and wife team, Mark and Jordan LaValle, Hatch serves up simplicity on a platter or between two pieces of gluten-free bread. Restaurateur Mark LaValle brought his extensive experience operating more than 80 restaurants worldwide, such as Malibu's Café Habana with celebrity entrepreneur Rande Gerber, to create his version of a local café and carefully curated market.

"From the moment Jordan and I came up with the idea, we wanted to provide customers with food you recognize with an elevated twist, in an inviting place that had the feel of dropping by the home of good friends," explains Mark. The eatery remains a real family affair. Jordan's brother, Isaiah Seay, owner of L.A. Roots Catering Company, serves as executive chef and helps create the home-style menu.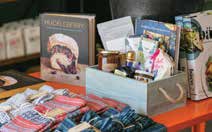 Hatch makes you feel like family every time you sit down for one of their modern takes on a simple dish with an elevated twist. The LaValles also enjoy naming items after kids in their families. You can order Esme's Avocado Toast, Wylie's Gluten Free Pancakes, Mia's Salmon, and Isla's Fried Chicken. Mark notes, "The kids really get a big kick out of seeing their names on the menu board. Plus, it's another way we connect with our customers."

Featuring the best of American cuisine, the cozy space is divided in half into a restaurant and market. "My initial involvement in Hatch came from making baked goods to sell," explains Jordan. "I began exploring ways to create healthy alternatives to cookies, brownies, and other sweet treats." Jordan recalls how a business trip to Paris provided even further inspiration. While visiting a famous Parisian market, Jordan discovered beautiful vintage fabrics, which she later transformed into napkins and aprons, quickly selling them all. Thus, began the market side of the business, which soon expanded to include a variety of small batch gourmet products, including Sqirl Jam, Jacobsen Salt, Fat Toad Farm Goats Milk Caramels, and the Big Spoon Roasters line of condiments. Their seasonal & Holiday gift baskets also remain customer favorites.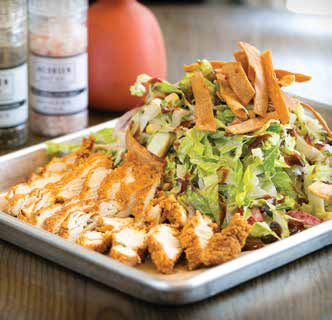 When you hunger for classic American fare with an elevated twist, try their yummy Chia Seed Pudding and Gluten Free Green Tea Pancakes (GFGT) with matcha syrup for unique takes on those down-home favorites. Treat your taste buds to Isla's Fried Chicken, made with zesty chili-ponzu slaw, honey, house quick pickles, and love served on a delicious brioche bun. Auggies Argentine sandwich combines heart-healthy turmeric spices with lean chicken breast, romaine lettuce, and tomato on fresh sourdough bread. And Bazzie's Veggie Wrap provides a spicy spinach wrap packed with grilled seasonal veggies, black garlic hummus, shaved radish, cucumber, and house tabbouleh. The LaValles searched for the perfect spot for a long time before discovering their little piece of heaven two years ago at the convenient junction of Thousand Oaks Boulevard and Lake Lindero Drive, which happens to be a stone's throw from their family home. Besides creating great meals for their customers, they also cater, pack picnic baskets overflowing with the perfect ingredients for a day at the beach or park, and provide an intimate space for special events from birthday parties to bridal showers. Since family and home cooking never go out of style, Hatch Café and Market should continue to be a community favorite for a very long time.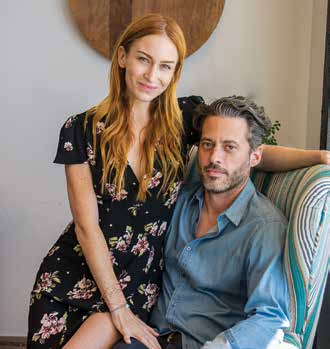 Hatch Café & Market
30651 Thousand Oaks Blvd.
Agoura Hills
818.575.9000
hatcheatery.com